| | |
| --- | --- |
| Daily Blog • August 12, 2010 | |
Phil's Favorite Teams For 2010!
A lot of people ask me if I have a favorite team. I was born and raised and still live in Cleveland, Ohio. I was a fan of many teams as a child but now that I put out a National magazine, I cannot afford to be a fan of any team. I have to pick the teams where I think they will finish each year. I was doing a radio show last week and I was asked if I have a favorite team or teams. My response was a strong YES! The interviewer was surprised by that answer and also eager to hear which team I would pick. My answer was my favorite team each year is the team I pick #1 in the magazine and my favorite teams are the ones I have picked higher than all the other major magazines out there. I then said that each year I establish a list of my favorite teams for that year. I then give this list to my wife. I wear a shirt and tie to work every day during the week and my tie is always a college team. I wear polo shirts during the weekend and when not at work and they are always different college teams. The list I give my wife is the ones to buy that I will be wearing for the upcoming year as these are the teams I will be the biggest fan of for the upcoming season. I was then asked "What teams will your wife be buying ties and shirts of this year? That was a great question and I thought I would answer it in a blog.

I went to preseason.stassen.com to find out where all the magazines have everyone ranked for the upcoming year. Here is the list of teams that I will be rooting for the most this year.

First I want to mention that my favorite shirt is naturally the PhilSteele.com shirt that will soon be available for you to purchase on the PhilSteele.com store but you can get a sneak peek at what they look like by clicking here.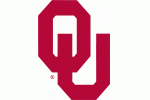 Oklahoma-As I said every year the team that is my pick to win the national title is my favorite team of the year and this year that team is the Oklahoma Sooners who I feel are way undervalued. There are numerous reasons that have them pointing for a banner season. Last year, the Sooners lost 42 starts to injury, which was THIRD highest in the country. Also they suffered four close losses, which means they were just a play or two away in each game from having a much better record. Statistically they were the best team in the entire Big 12 as they outgained their opponents by 133 ypg! They also had an inexperienced offensive line and were starting a frosh QB due to injury. Naturally this year they are in much better shape at both those positions. The Sooners this year remind me very much of my 2008 pick to win it all, which was the Florida Gators. Coming into the season Florida was not even favored to win the SEC East as Georgia finished the 2007 season #2 and were returning both QB Stafford and RB Moreno. Meanwhile the Gators were coming off a four-loss season. However, when the dust cleared on the season, Tebow and company delivered for me as they won the national title. I have picked the Big 12 South winner the last 7 years and will be going for 8 this year. Last year during the Red River Shootout, I was decked out in Texas gear including my Longhorn hat as I picked Texas to play for the national title. However this year I hope Bob Stoops can regain his "Big Game Bob" moniker as I will be decked out in Sooners garb all season.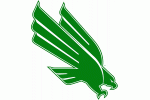 North Texas-The Mean Green made my most improved list so you knew I was rooting for them right from the start. Over the past 12 years of all the teams that had losing records the previous year, only 20% improve to bowl eligibility the next year. The last two years my Most Improved list has had 69% of the teams go from a losing record to bowl eligibility! Most magazines look at the past performances for North Texas (2-20 last 5 years in the Sun Belt) and pick them 8th in the SBC or 2nd last. Every year is a new year and I think this is the season it all falls into place for NT and I have them THIRD in the Sun Belt! Get me those North Texas polo shirts and ties as I will be rooting for North Texas every week this season!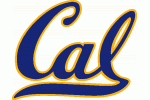 California - The Bears have been disappointing fans for years. Last year Cal opened the year #12 in the polls and finished unranked and a disappointing 8-5 including a bowl loss to Utah and a blowout 42-10 loss to Washington in their last 2 games. In 2007 they were #12 and finished unranked and just 7-6 needing a bowl comeback win to avoid a losing season. This year writers have thrown Cal in the trash can and they are primarily picked 7th or 8th in the very competitive Pac 10. I have them tied for 3rd! Cal does have the benefit of only 4 Pac 10 road games and one of those is against Wash St meaning most of their winnable games are at home. Both their offensive and defensive lines rank in my top units and I will be rooting for the Golden Bears almost every week this season!
Western Michigan - Bill Cubit is one of the most underrated coaches in the country and I think this year he ends up MAC coach of the year and some smart BCS school snatches him up. Most people when they look at a team look at last years record (5-7) and if the QB and top RB are returning. WM loses both QB Hiller and RB West (1164 yards) and if that is how you rate a team you will not be very high on WM this year. I look at a team that was wiped out on defense last year due to graduation and now has a much more experienced group on that side of the ball. I like the replacements at QB and RB and they are talented at WR and the offensive line. Most have Western finishing FOURTH in the MAC West while I have them playing in the MAC title game. I was an Ohio Bobcat fan last year and they did not disappoint, no doubt I am a huge Broncos fan this year!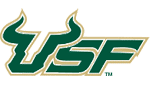 USF - USF has been the poster child for an underachieving team the last few years. They have reached the top 10 in both 2007 and 2008 but finished each year unranked. Last year they were an average 8-5 team and they are just 5-9 in Big East play the last two years. The other magazines must be bitter about those finishes as they have pegged them 6th this year despite the fact they return 15 starters including QB BJ Daniels. Remember last year they opened 5-0 despite losing their starting QB Grothe to injury in week 3. The biggest news this year is that Skip Holtz takes over as head coach. The last two years he has had only the 3rd or 4th most talented team in CUSA but has a pair of CUSA championship rings! He gets the most out of the talent on hand and inherits a very talented team. I have them pegged to finish in a tie for 3rd and consider them a Big East title contender this year. I already have a South Florida tie, so I guess I will just pick up a polo shirt this year.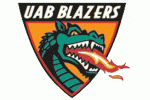 UAB - When Neil Calloway took over he had a scholarship depleted team and were an easy pick for me as I picked them last in the CUSA East and they were 1-7 and landed right there. Calloway has done a solid job the last two years getting the team to go 7-9 in conference play and this year is finally up to scholarship limits and has 16 returning starters to boot. Joe Webb their outstanding QB is gone but that is the only position that is weaker this year. Most magazines have them 5th or 6th but I have them in a tie for 3rd in the CUSA East. This will be the first time in a long time I will be
rooting for the Blazers but I have to think their logos on the Polo shirt would be pretty cool with the Dragon breathing fire, so that should be a good shirt to add to the collection.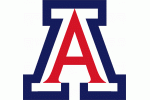 Arizona - Last year Arizona was on this list but after checking my closet, I did not get Wildcat polo. Last year Arizona was picked 5th by Lindy's, 6th by USA Today and EIGHTH by Athlon and The Sporting News and I had them tied for 3rd. Arizona finished tied for 2nd so I was very pleased. Rarely do I get the chance to root for the same team two straight years. This year I picked them tied for third in the Pac 10 again but the other publications have them 5th, 6th or even 7th (Blue Ribbon). Only one source in the country has Arizona RANKED this year and that is my magazine and I consider them a Pac-10 title contender. It is time to get that Wildcat shirt this year!
Miami, Fl- The Hurricanes are my pick to not only win the ACC Coastal this year but they are my favorite to win the overall ACC Title! I have the Canes ranked #9 in the country while other magazines such as Lindy's, Blue Ribbon and USA Today all picked them to finish as low as 4th in their division!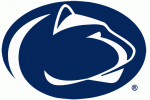 Penn St-I have the Nittany Lions picked to finish tied for 2nd this year while everyone else has them 4th. I already have a Penn St tie but this year I think it's time to finally get that polo shirt.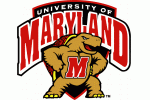 Maryland-Last year I was rooting against Maryland on a weekly basis. Despite coming off an 8 win season that included a bowl win, I picked the Terps to finish in last place which is precisely where they ended up. This year they are in much better shape and make my most improved list. While the Terps are the sheik pick to finish 6th again, I have them rated higher and will be a big fan of them this year in stark contrast to last season.
Michigan-Like I said earlier, I have no allegiances to any team other than where my magazine predicts them. While I have been born and raised in the state of Ohio my entire life and as a child rooted for Ohio St, this year the Wolverines make my most improved list and I have them playing in the Gator Bowl against LSU. While I have the Wolverines picked to finish tied for 5th, other magazines like Athlon and Sporting News have them picked 8th. I will have no trouble rooting for Michigan in most games this year.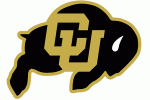 Colorado-My first impression of the Buffaloes this year was to pick them to finish 6th in the Big 12 North as they were one of the few teams to make my most improved list but did not go to a bowl as they finished a pathetic 3-9. However, that was my mindset when I started but after compiling all of my research in May, I think they have the most improved OL in the country and will make a bowl this year. I have them picked to finish 4th which is far higher than most of the other magazines. I already have a Colorado polo shirt, now it's time to get a tie!
Auburn-After I finish writing my magazine in May, I go thru every game of the upcoming season and figure out who I think will be the favorite/dog in each game. After finishing Auburn's schedule I did not have the Tigers as an underdog in any of their first 11 games (2 pick-ems)! While Auburn is picked to finish 3, 4 or 5 by most magazines this year, I have them picked 2nd in the SEC West thanks to a great SEC schedule. Surprisingly I have no Auburn polo shirts and I definitely think it's time to pick one up this year!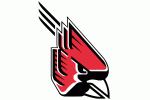 Ball St-The Cardinals are another team that I rooted against last year, but this year will be rooting heavily for. In 2008, the Cards finished the regular season at 12-0 but the following year, I picked them 5th in the MAC West which is where they ended up. Last year they were very inexperienced and had a new coach. This year they have 19 returning starters and while Stan Parrish's 4-41-1 overall record as head coach gets a lot of publicity, I think a lot of it is due to mitigating circumstances. I do feel Parrish is a quality coach and will get the most out of his team this year. While most magazines have them picked to finish 5th again, I have them tied for 3rd!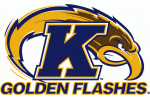 Kent St-Last year the Golden Flashes came close to being a bowl eligible squad as they suffered 3 close losses. This year they get back RB Eugene Jarvis who I am a big fan of and I will call for them to finally break thru as I have them ranked #11 on my most improved list.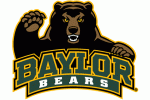 Baylor-The Bears have not been to a bowl game since 1994 and this year they make my most improved list (losing season to bowl eligibility). Naturally, I will be rooting for them very hard this year!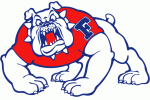 Fresno St-Last year the Bulldogs could have beaten both Wisconsin and Cincinnati on the road. While I don't think they will win at Boise this year, they could upset Nevada at home. I have them tied for 2nd in the WAC which is higher than all the other preseason magazines as the Sporting News and Gold Sheet both have them tied for 5th.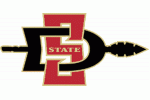 San Diego St-The Aztecs make my most improved list (#6) and have one of the best coaching staffs in the country. This year I think QB Lindley will be more comfortable behind center as the Aztecs make their first bowl game since 1998!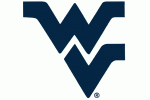 West Virginia-This year I have the Mountaineers tied for first in the Big East which is higher than most of the other preseason magazines. I already have my West Virginia shirt that I wear all the time and this year I will be wearing it some more!
Only 21 Days Until the First College Football Game!