| | |
| --- | --- |
| Daily Blog • August 18, 2010 | |
The college football season is fast approaching and in today's blog I will give you a sneak peak at some of the early marquee college football non-conference games and how I think they will shake out as of right now. Also included is your current voting tallies for each of these games.

Remember if you visit the homepage right now, you can get a head start on voting in the Non-Conference Poll with all the non-conference games. To see where you rank against other voters, as soon as your vote is entered in, you will see the % stacked with or against you. In the next day or two the four remaining non-BCS conferences will be added on the front page. The Non-Conference Poll will run until Sunday, Aug 29th. On Monday the 30th, look for the Weekly Polls to start. There are games every day Thursday September 2nd thru Monday September 6th as the first week of the season looks to kick off with a bang! Weekly prizes will be awarded throughout the season.

Marquee Early Non-Conference Match-ups
With Your Current Voting % on Top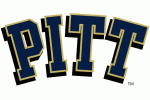 at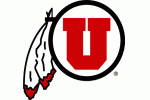 Pitt at Utah Sept 2nd. Utah won in the 2004 Fiesta Bowl 35-7 (only previous meeting). Pitt is #107 in my Experience Chart (page 311 of TY's mag) while Utah is #57. Utah's altitude edge is expanded because they have been home all month. Pitt has a young QB and O-Line making their first road starts at night in front of a loud and enthusiastic crowd. Utah is 17-1 at home the last 3 yrs and will be fired up for this one. Utah 27-24.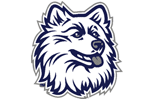 at

Connecticut at Michigan Sept 4th. Michigan is expanding the stadium and in doing so it is more enclosed and will be louder, holding in more sound. Rich Rod was 4-0 vs Connecticut in Big East play and is in the 3rd year at Michigan, which is usually a break thru season. Michigan was 5-2 at one point last year and this is a MUST win for UM. Michigan 27-24.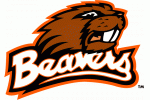 vs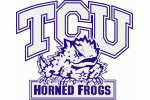 Oregon St vs TCU Sept 4th. (Arlington) Texas is not a neutral site for these teams however three things have been very consistent under Mike Riley: 1. They usually finish higher in the Pac 10 than what I forecast 2. Experienced QB's fare much better than 1st year QB's in his system and 3. Oregon St struggles on the road the first month of the season. TCU is legit and will be sky high for a BCS conference foe led by a 1st year QB. TCU 27-13.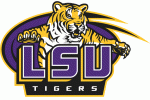 vs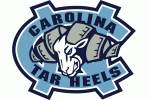 LSU vs North Carolina (Atlanta) Sept 4. Great battle between the SEC vs ACC. LSU was actually outgained last year 305-328 despite their 9 wins. North Carolina meanwhile was 8-5 but had a 308-270 yd edge on the year. NC has 19 returning starters and their defense is LOADED with NFL prospects (could have 5 picks in 1st or 2nd round). LSU only has 10 returning starters so they are less experienced. I will call for the upset. NC 17-13.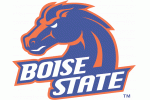 vs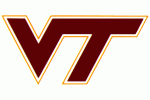 Boise St vs Virginia Tech Sept 6th. This is a true national title elimination game and both deserve to be in the Top 10. While this is a "neutral" site it is right in VT's back yard and Boise must fly across the country. VT has a tremendous backfield and being the lower ranked team will feel like the underdog. Last year they whipped Miami, Fla in a similar situation. Virginia Tech 30-27.

at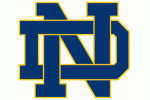 Michigan at Notre Dame Sept 11th. There have been 6 straight outright upsets when these two meet in South Bend! UM is just 2-8 in road openers. Last year Michigan got a TD with :11 left to pull the upset at home. It is my #3 Most Improved team vs my #5 MIP team. UM rates a slight edge on offense while ND has the defense and home edges. Notre Dame 31-27.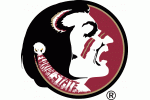 at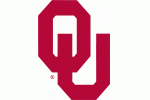 Florida St at Oklahoma Sept 11. Both teams have explosive offenses but OU has a huge edge on defense as they allowed just 273 ypg in '09 and lose 11 letterman with 5 starters back and FSU allowed 435 ypg and lose 12 letterman (6 starters back). FSU was out gained by an avg of 421-435 last year while OU even in an 8-5 year had a 424-273 yard edge. OU is 61-2 at home this past decade and FSU is on a 4-9 run vs ranked tms. OKLAHOMA 37-27.

at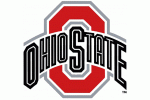 Miami Fla at Ohio St Sept 11. Miami only had one unit not in my top units in the front of the magazine and that was Offensive line but they just added PS#1 Henderson from USC. Two exciting QB's and top 6 defenses. My picks to win the ACC and the Big Ten. Shannon is 4-7 vs ranked teams while Tressell is 31-14 and Ohio St is at home for this. OHIO STATE 30-20.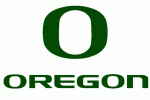 at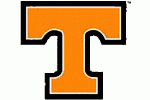 Oregon at Tennessee Sept 11th. Tennessee has the large edge of the heat and humidity of the South vs a team from the Northwest. Oregon has the edge of having a much deeper and experienced team with 17 returning starters from last year's Rose bowl squad. Tennessee has their 3rd HC in 3 years and suffered a lot of attrition and has just 9 returning starters. UT takes it to the wire but...OREGON 27-20.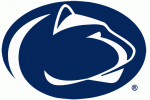 at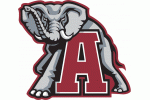 Penn State at Alabama Sept 11. Penn St has 6 units that rank in my top units of the front of the magazine and Bama does have just 2 returning starters on D. The key here is Penn St has a QB making his first road start vs a Top 10 D in front of a loud home crowd. Alabama 30-20.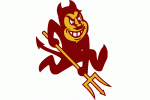 at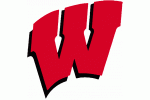 Arizona St at Wisconsin Sept 18. The Badgers are loaded this year with 16 returning starters from a 10-3 #14 squad that dominated Miami in the bowl game. Arizona St was just 4-8 last year and has just 9 returning starters BUT their defense was #13 in the country last year allowing just 298 ypg! This wont be the mismatch most expect but UW at home wins 28-18.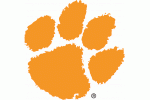 at

Clemson at Auburn Sept 18 - Less than 250 miles apart. Clemson faced two weak teams and has a bye on deck so this is their "A" game for September while Auburn is in an SEC sandwich. Auburn is #26 in my experience chart and Clemson is #56. Auburn is #22 in my Power Poll (and at home) and Clemson #36 and is replacing Spiller and Ford, their two game breakers. AUBURN 30-27.
Only 15 Days Until the First College Football Game!!