| | |
| --- | --- |
| Daily Blog • February 2nd, 2010 | |
PROJECTED PRESEASON AP TOP 10
Well here it is, my projected AP Top 10 for next year as of February 1, 2010! I will mention it now and I will mention it numerous times throughout today's blog but this is not MY preseason Top 10 for next year, it is where I project the AP Top 10 to come out at the start of the season.

Last year my projected Top 10 for the AP Poll was #1 Florida, #2 Texas, #3 USC, #4 Oklahoma, #5 Alabama, #6 Virginia Tech, #7 LSU, #8 Oklahoma St, #9 Ohio St and #10 Mississippi. The actual AP Top 25 was #1 Florida, #2 Texas, #3 Oklahoma, #4 USC, #5 Alabama, #6 Ohio St, #7 Virginia Tech, #8 Mississippi and#9 was a tie between Oklahoma St/Penn St.

I nailed nine of the ten teams that appeared in the Preseason Top 10 with the only exception being LSU/Penn St and I may have had something to do with that. It's interesting to note that of the main preseason magazines, only two had Penn St ranked in the Top 10 and I had them my #1 surprise team and ranked #5. Most had Penn St out of the Top 10. Perhaps since I had them rated so high in my magazine, it influenced a few voters across the country, bumping them into the Top 10.

Now let's take a look at this year's projected Preseason AP Top 10: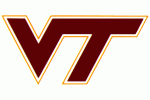 #10 VIRGINIA TECH - Expectations were high for Virginia Tech last year as they were the Preseason favorite to win the ACC but lost 3 games. They did rebound to win their final 5 including a 37-14 blowout of Tennessee in the Chick-fil-A Bowl. VT not only returns QB Tyrod Taylor and RB Ryan Williams, but Darren Evans was 2nd Tm ACC in 2008 rushing for 1,265 yds (4.4) and he also returns at the RB spot. DC Bud Foster did not land a head coaching job so he returns once again but will have some work to do on that side of the ball as they replace 7 starters (had 7 starters back last year). Depending on the events of signing day and the spring, there is a chance Georgia Tech could take this spot over VT if they become the preseason favorite in the ACC Coastal Division, but for the moment, I give the Hokies a better shot at being in the Top 10.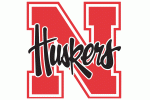 #9 NEBRASKA - Even though the Huskers lose the player that will likely be the top pick in the draft in Ndamukong Suh and four of their top 5 tacklers, they do return DT Jared Crick who is 6'6" 285 and had 9.5 sacks. Last year's offense struggled with just 323 yards per game including 282 ypg in Big 12 play. That was with inexperience throughout the lineup and this year the unit returns intact and should be much improved. The Huskers figure to be the preseason favorite for the Big 12 North.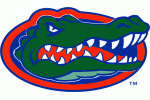 #8 FLORIDA - The Gators do lose Tim Tebow and are a less experienced unit than they were heading into last season. Keep in mind in 2009 they were the consensus Preseason #1 gaining more preseason votes than any team had ever done so and had 18 starters returning. This year on defense, they lose six starters and offensively lose Tebow as well as their top TE and WR. There is still plenty of talent left for the Gators and while they do have to travel to Alabama on October 2nd, they will probably be a favorite in the rest of their games.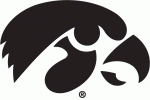 #7 IOWA - Last year the Hawkeyes entered the season #22 and even I had them only #20 but did write an article in July which compared them to Alabama of 2008. Keep in mind Alabama finished the regular season #1 in '08 despite only being ranked #24 to start the year. Just like Alabama, all of Iowa's losses the previous year were close and keeping them down in the rankings was a schedule that had road games vs Penn St, Wisconsin, Michigan St and Ohio St. The Hawkeyes almost went undefeated during the regular season and had they not lost QB Stanzi vs Northwestern, could actually have been playing in the Title game. This year they will not be under the radar. DE Adrain Clayborn turned down the NFL and the bulk of their outstanding defense that shutdown Georgia Tech in the bowl holding them to 155 yards offense and 9 FD's, is back. Offensively almost all of the key players are back as well and Iowa gets to host Ohio St. The Hawkeyes' road slate this year is vs Arizona, Michigan, Indiana, Northwestern and Minnesota which is much more manageable than last season.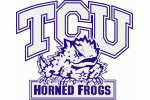 #6 TCU - The Frogs dominated most of their opponents last year. They had only 2 games which they won by less than 16 and that was a 4 point win at Clemson and 3 point win at Air Force. They did have a disappointing bowl game vs Boise St. Last year's Frog squad had just 10 returning starters but was arguably the most talented of the non-BCS schools. This year the Frogs lose DE Jerry Hughes but have 16 returning starters including QB Andy Dalton who led the Frogs most potent offense in recent memory. Last year they had to replace their top 3 tacklers and this year have 3 of the top 4 back and a look at their schedule only shows road games at SMU, Colorado St, New Mexico, UNLV and Utah.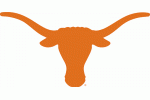 #5 TEXAS - You have to wonder how the national championship would have turned out had Colt McCoy not been injured early 1Q. While they did not win the national title, it did give backup QB Garrett Gilbert (PS#2) some tremendous experience at a high level. The Horns only lose 4 starters on defense, although they were 4 of the top 5 tacklers. Offensively, McCoy is gone as is their top WR Shipley but they have 6 starters back and should be solid once again. They do have to play both Nebraska and Oklahoma away from home but last year won their games by 22 points per game and even with the loss of McCoy, will be one of the top teams in the country.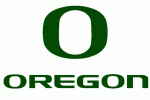 #4 OREGON - The Ducks did not start 2009 off in a solid fashion and looked in complete disarray after the opener but rebounded to have a fine season blowing out USC 47-20 and California 42-3 in Autzen Stadium. The Ducks probably would have been a contender for the #1 spot had they won the Rose Bowl but since AP voters remember the last game, the Ducks probably will not be #1 or #2 this year. Last year's squad had only 9 returning starters and then had a lot of attrition after new coach Chip Kelly took over. This year's squad is in much better shape as they return an outstanding 17 starters including their top rusher, LaMichael James (1,546 (16.7) and QB Masoli. Defensively after returning just 5 starters last year they only replace 2.5 this year. The Ducks will be the preseason favorite to win the Pac-10 especially with USC losing Coach Pete Carroll.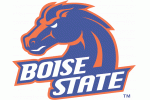 #3 BOISE STATE - Last year I had Boise St rated as the top non-BCS team heading into the year and for the 4th straight year a top non-BCS team made it to a BCS Bowl. Boise St then knocked off TCU in the bowl game. Last year's Boise St team had just 11 returning starters and this year the team returns almost intact with 21 starters plus both specialists returning. The only loss is CB Kyle Wilson. This is the best Boise St team ever and I expect them to garner numerous preseason 1st place votes in the AP poll. Some of the voters will have Boise St ranked lower because they play in the WAC, which is why I pegged them at #3 despite the fact I think they'll get more 1st place votes than Ohio St in the August poll.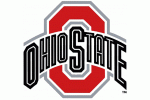 #2 OHIO STATE - The Buckeyes finally won a BCS game once again with their domination of Oregon in the Rose Bowl. The Buckeyes had a 419-260 yd edge and 26-12 FD edge. While they probably would rank in the Top 5 if they only returned one starter, as long as that starter was Terrelle Pryor, this team is more talented than just their QB. The Buckeyes had a young offensive line last year that was poor in the first half of the season but great in the second half and returns nine starters on offense and six on defense. There is some talent departing for the NFL, but Ohio St deals with draft losses every year and will likely enter the season #2 in the AP poll.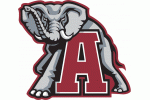 #1 ALABAMA - Take the defending national champ and return Heisman Trophy winner Mark Ingram as well as RB Trent Richardson (PS#2) and they now have an experienced QB in Greg McElroy who threw for 2,508 (60.9%) with a 17-4 ratio after entering last season with just 196 career pass yards. Julio Jones was banged up during the season and returns healthy and the Tide has 8 starters back on offense. It is a concern that they return just 2 starters on defense but Saban always fashions a fine unit and in 2008 they had just 5 starters back and allowed 14.3 ppg. Alabama will not enter the season with the same level of favoritism as Florida, but it should be close as most voters look at QB, RB and receivers and last year's record and using that criteria, the Tide will clearly be a preseason #1 team.

THOSE THAT JUST MISSED OUT:

I mentioned at the start of the blog that last year I had nine of the top 10 teams correctly predicted and it was the same case in 2008 where I also missed out by 1. If one of the team's I have projected in the Top 10 doesn't make the polls, there are 5 teams that have a shot at jumping into the Top 10.
Right now, I would project Georgia Tech to be #11 heading into the season and as mentioned, if the events between now and August are positive for GT, they could even leap past Virginia Tech as the preseason favorite in the ACC.
At #12 in the AP poll should be Wisconsin who had a fine finish to the season and returns 16 starters.

The rest of the top 15 are #13 Oklahoma, #14 Miami, Fla and #15 LSU.

There you have it - My projections for the AP Preseason Top 10. As mentioned a couple of times in this article, these WILL NOT BE THE TOP 10 IN MY MAGAZINE. As you know, I tend to go out on a limb in a lot of cases and have a lot of surprise picks in my magazine. Those will be unveiled at the start of June when my magazine hits the newsstands but when the first AP poll comes out in August this year, go ahead and take this list and compare it and you'll find that probably 9 or maybe even all 10 will be in the Preseason AP Top 10 this year.