| | |
| --- | --- |
| Daily Blog •August 4, 2011 | |
Phil's Favorite Teams For 2011!
A lot of people ask me if I have a favorite team. I was born and raised and still live in Cleveland, Ohio. I was a fan of many teams as a child but now that I put out a National magazine, I cannot afford to be a fan of any team. I have to pick the teams where I think they will finish each year. I was doing a radio show last week and I was asked if I have a favorite team or teams. My response was a strong YES! The interviewer was surprised by that answer and also eager to hear which team I would pick. My answer was my favorite team each year is the team I pick #1 in the magazine and my favorite teams are the ones I have picked higher than all the other major magazines out there. I then said that each year I establish a list of my favorite teams for that year. I then give this list to my wife. I wear a shirt and tie to work every day during the week and my tie is always a college team. I wear polo shirts during the weekend and when not at work and they are always different college teams. The list I give my wife is the ones to buy that I will be wearing for the upcoming year as these are the teams I will be the biggest fan of for the upcoming season. I was then asked "What teams will your wife be buying ties and shirts of this year? That was a great question and I thought I would answer it in a blog.

I went to preseason.stassen.com to find out where all the magazines have everyone ranked for the upcoming year. Here is the list of teams that I will be rooting for the most this year.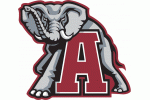 1. Alabama-As I said every year the team that is my pick to win the national title is my favorite team of the year and this year that team is the Alabama Crimson Tide. Last year I was ambushed by many Crimson Tide fans because I did not pick them to go to the national title game when many had them pre-season #1. They only had 2 starters back on D and a brutal schedule. In the end Bama went 10-3 and did not play in the title game like I predicted. This year is a different story. The Tide have the best defense in the country and their schedule is much more manageable as they avoid South Carolina and Georgia out of the East and get Arkansas and LSU at home. I will be decked out in Bama garb all year long and hopefully they bring home their second national title in three years!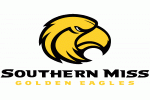 2. Southern Miss-Take the most talented team in CUSA and match it up vs the #117 schedule in the country and you get a Top 20 team! There is a chance there could be a couple of 12-0 teams in the CUSA title game because four of my 9 sets of power ratings call for Southern Miss to go 12-0 and this is by far the best team HC Fedora has fielded in his 4 years. Out of the major preseason magazines on stassen.com only Blue Ribbon and myself have the Golden Eagles in the Top 25 and I'm the only magazine to have them in my top 20.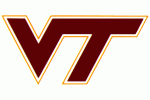 3. Virginia Tech- The Hokies draw a lot of comparisons in my mind to last year's National Champ Auburn. They have a big mobile 1st year starting QB and have a schedule in which all of their tough games are at home and they could be favored in every road game. VT also has one of the top coaches in college football in Frank Beamer. DC Bud Foster must have been angry the entire offseason after 2010's weaker than expected D and should have them breathing fire. While they rank in 7 of the 8 position categories in my top units, they are not top 10 talent-wise, but when lined up with their schedule I give them a great shot at a 12-0 record and another trip to the ACC Title game. I am the only magazine other than Athlon that ranks them in the Top 10 and I have them higher than anyone so I'll be a big Hokie fan this year.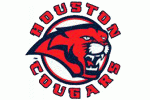 4. Houston-Last year UH was the preseason favorite to win CUSA led by QB Keenum. UH put up 122 pts in the first 2 but then Keenum was inj'd and OFY in their loss to UCLA. The Cougars dropped 2 of the next 3 including a tough loss to Rice where they had a 436-344 yd edge but lost by 3. After beating SMU and Memphis, Houston was 5-3 and in the CUSA chase but suffered a tough loss at home to UCF and QB Piland had 5 int's vs Tulsa in the 3 pt loss. They lost to SM by 18 and TT by 15 to finish 5-7 for their first losing season since '04. Keenum's return has me very excited for this year's squad and 8 of my 9 sets of power ratings call for a double digit win season which will at least double LY's 5 win total! Three of the 9 call for them to be 11-0 when they travel to Tulsa! UH is not only one of my Surprise Teams but also one of my favorite teams this year since I am the only publication that has them ranked in the top 25.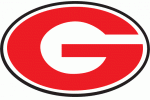 5. Georgia-South Carolina is the favorite to win the SEC East for a 2nd year in a row but both Athlon and myself project the Bulldogs to rebound from a losing season and capture the East in 2011. Last year was the Bulldogs' first losing season since 1996. The Bulldogs did have 4 net close losses and are hoping that JUCO NT Jenkins (340 lbs) will have the same impact that NT Terrence Cody had for Alabama and that RB Crowell (PS#4) will have the same impact that Lattimore had for SC. I like the talent of this year's squad and they have just 3 SEC road games which are vs the 3 SEC teams that finished with a losing records LY! They avoid LSU and Bama out of the West. This year they have a veteran QB, 14 ret st'rs and a much better schedule. LY they had close losses to SC and Fla but this time get SC at home and have a bye before the Gators. UGA also has my #1 rated ST unit. Mark Richt is a coach on the hot seat but has a talented team with a great schedule and will be the upset winner of the SEC East therefore making them one of my favorite teams for 2011.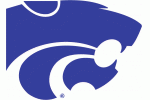 6. Kansas St-I have the Wildcats tied for 6th in the Big 12 while every other publication has them projected 8th or 9th. KSU does have to play Texas Tech, Oklahoma St and Texas on the road but just like the old days coach Snyder has brought in a lot of JUCO's as well as a couple of VHT transfers in RB Bryce Brown (PS#1) and MLB Arthur Brown (PS#5) who should make an immediate impact. This year's squad is even more exp'd than last year's which made it to a bowl game and with the influx of talent, the Cats will be back in the postseason.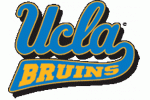 7. UCLA-HC Rick Neuheisel is on the hot seat and must deliver this year. I think he will and I have the Bruins tied for 3rd in the Pac-12 South while all of my competitors have them projected to finish 5th or 6th in the division. The Bruins were just 4-8 LY and this year draw 5 Pac-12 road games and 2 potential Top 25 non-conference foes. They figure to be a dog in all 5 Pac-12 AG's including Utah, which will be played in altitude and possible cold weather in November. I think this year's Bruins' squad will be much better than most folks anticipate (17 returning starters most in Pac-12) and if they receive better QB play (which I expect), it will make both their offense and defense stronger. The Bruins actually made my Most Improved List which means I expect to see them in the postseason and are one of my favorite teams.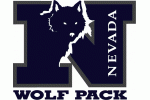 8. Nevada-The WAC figures to be very competitive last year and according to the pre-season publications Hawaii is the favorite but I have the Wolf Pack as my WAC favorite. There is nowhere near the difference there has been in the past between the #1 and #8 team. Honestly, if Hawaii, Fresno, La Tech or Idaho had Nevada's schedule, I would probably call for them to win the WAC this year but Nevada has an unbelievably beneficial WAC schedule. They take on the 3 bottom teams in the conference on the road and not only benefit from 4 WAC HG's, but it's they are against their 4 toughest foes and Nevada has a solid altitude advantage and will probably have a weather edge vs both warm-climate teams (Hawaii & La Tech) on B2B Saturdays in Nov. This is a team that would be a good-sized underdog to last year's squad but with the schedule, they are my prohibitive favorite to win the WAC.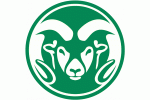 9. Colorado St-I have the Rams picked for 4th in the MWC while my competition has them 5th or lower. The Rams are off a pair of 3-9 seasons and last year were -86.1 ypg in MWC play. This year I feel they are one of the most improved teams in the country and they make my Most Improved List. This is HC Fairchild's best team in his four years (including the '08 bowl team) as they have 14 returning starters and for the first time in his tenure return a starting QB. CSU gets a pivotal game vs SDSt at home which has me calling them for #4 in the MWC. They also get AF at home and could actually finish even higher in the MWC.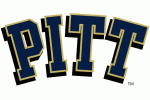 10. Pittsburgh-With the exception of the USA Today (USF) every other major publication has West Virginia picked for the Big East title while I have USF and Pittsburgh tied at the top. HC Todd Graham steps into a great situation. Pitt has my #1 rated defense in the league and Graham will get the most out of an offense that has talent. Pitt was +94.9 ypg in conf play (2nd best) and has one of the top 3 offenses in the Big East. Pitt has 4 BE HG's including a Thursday nighter in Sept when they host USF. I am forecasting a tie for the BE Title but Pitt will hold the tie-breaker and that would put them into a BCS bowl making them one of my favorite teams in 2011.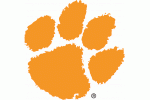 11. Clemson-Like Neuheisel, Dabo Swinney is on the hot seat but only Lindy's and I have the Tigers picked 2nd in the ACC Atlantic. Clemson is off a rare 6-7 losing season (first since 1998) and draws both VT and UNC out of the Coastal. They lose their top 2 defensive players including Da'Quan Bowers who had 15.5 sacks but brought in a great recruiting class and were actually better than their final record in '10. They had 4 net close losses and could easily have won games LY vs Auburn, Miami, UNC and FSU. Clemson makes my Most Improved List and is one of my favorite teams.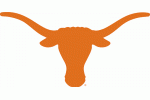 12. Texas-A lot of people are down on Texas this year after last year's 5-7 finish and I am the only magazine to have them ranked higher than 4th (tied for 3rd). Oklahoma took a step back in 2009 but rebounded to win the Big 12 in 2010. Texas took a major step back last year falling to a 5-7 record and naturally make my Most Improved List. While they have just 12 returning starters (tied fewest Big 12) they were -12 in TO's last year and despite finishing last in the Big 12 South, were +53 ypg in the Big 12, which was 5th best. Keep in mind Colt McCoy had 18 int's as a soph and rebounded for a big Jr year and whoever wins the Texas QB job should greatly cut down on the 17 int's from LY. My talent ratings say Texas has the best def in the Big 12 and if they get adequate QB play, could end the season as a surprise Title contender.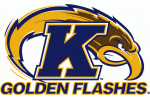 13. Kent St- Kent St is a team that was better than its final record in most of HC Martin's 7 yrs. They did not catch a lot of breaks. In the last 2 yrs they had a pair of 4-4 finishes in MAC play losing numerous close games. Hazell was pleased with the talent he inherited and Kent St also has a very manageable schedule and my #3 rated O-line and #1 rated D-line in the MAC. LY's Miami team gives everyone hope as they went from 1-7 to 7-1 in MAC action. New HC Hazell will bring in the Ohio St wining attitude and they have a shot at getting to their first bowl S/'72.
14. Western Michigan- My main 2 sets of power ratings both call WM the top team in the MAC. While every other publications has the Broncos picked 2nd or worse, I have tied for 1st. Unfortunately the Broncos have to face both UT and NIU on the road. Last year they had a 24-11 FD edge vs Toledo and also had just 7 pts on four 2H drives inside the NIU15 giving the Huskies their closest conference game of the season. WM is one of the most improved teams in the country and while they have to face both Toledo and NIU on the road, they are actually capable of winning both games and it wouldn't surprise me to see Cubit's Broncos playing in the MAC Championship game.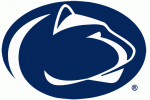 15. Penn St-I am the only publication that has Penn St tied atop the Big 10 Leaders division with most having them 3rd behind Ohio St and Wisconsin. LY Penn St may have had one of HC Paterno's youngest ever teams and this year they are a much more veteran unit with 14 ret st'rs and might be the most improved team in the Big Ten. There are still question marks at QB but if they get that situation worked out favorably, I look for PSU to open the Big Ten portion of their schedule at 6-0 but unfortunately their final 2 games are at Ohio St and at Wisconsin. A win at one of those 2 games would likely put Penn St into the first ever Big Ten Title game.
16. Rutgers-Most publications have the Scarlet Knight picked for 7th or 8th in the Big East but I have them tied for 6th. Thanks to a late season collapse last year, Rutgers finished last at -131.6 ypg in BE play and in '09 was -82.7 ypg which was the 2nd worst. While RU has 4 BE HG's, unfortunately they are vs the top 4 teams in the league meaning their 3 winnable games vs the lower half of the conf are all on the road. I like this Rutgers team and their talent and my main set of power ratings calls them the 5th best team in the league. The schedule has me calling them 6th but this is a team clearly capable of surprising and has added a lot of talent this year.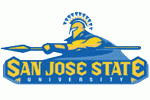 17. San Jose St-Only the Sporting News and myself have the Spartans projected for 6th in the conference while the rest have them at 7th or 8th. I like what HC Mike MacIntyre is doing with the Spartans and they are in much better shape this year. LY they opened up vs Alabama, Wisconsin and Utah, 3 big, powerful teams that wore them down and helped cause them to have 78 starts lost to injury. They were still, however, very competitive in the 2H of the season and had losses in WAC play by 2, 4, 7 and 3 points and could have easily have won all 4 (4 net close losses, pg 299). My computer calls them the most improved team in the WAC and they have 18 returning starters (most in the WAC) and 4 WAC HG's. While most of my power ratings call for a losing season, my main set calls for them to go 4-3 in WAC play despite having a 1-15 record in the WAC the last 2 years.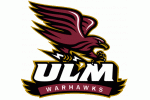 18. ULM-Only the Rogers poll and myself have the Warhawks projected for 3rd. Last year ULM had just 9 returning starters and was in the first year of a coaching change where the coach has to learn the players and the players have to learn the new system. They did catch some breaks and nearly got to bowl eligibility finishing 4-4 in the SBC (+16.8 ypg) and 5-7 overall. This year they have 17 starters back and are in the 2nd year of the new coach and get a favorable schedule with most of the key games at home. Their 13 lettermen lost are 2nd fewest in the SBC and they are a dark horse contender for the SBC Title.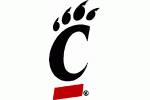 19. Cincinnati-I have the Bearcats tied for 3rd in the Big East while the other publications have them either 4th or 5th. For a good portion of April I thought I was going to pick the Bearcats #1 in the Big East. They have a lot of factors pointing to improvement as they are in the 2nd yr under HC Butch Jones and teams show great improvement in year 2. They were -15 in TO's last year. They went from a record of 23-4 in '08 and '09 to just 4-8 LY and despite their 2-5 Big East record LY were actually +36.4 ypg in conf play and that includes the final game of the season which they mailed in and were outgained by 165 yards (+70 ypg prior). They have 15 returning st'rs which is 2nd most in the BE and make my Most Improved List and my favorite teams list.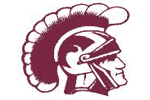 20. USC- Only Athlon and myself picked the Trojans first and even though I peg USC for 1st, the Trojans cannot play for the Pac-12 Title as they are in the 2nd year of their probation which also keeps them from a bowl. They can still win the Pac-12 South which should give them more motivation than they had LY. While this year's team is young and they draw both Oregon and Stanford from the North as well as having to face Pac-12 South favorite ASU on the road, the Trojans have plenty of talent and despite just 62.9% returning lettermen, should finish at the top of the South.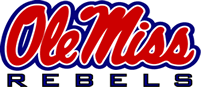 21. Ole Miss-I am the only publication that picked the Rebels to finish of ahead of defending national champ Auburn. The Rebels were coming off finishes at #14 and #20 but LY did not go as expected for them as they finished last in the West at 1-7 and were -74.9 ypg. The Rebels' 4 SEC HG's this year are vs arguably the top 4 teams in the SEC meaning most of their winnable games are on the road. They have just 65.3% of their lettermen returning (#9 SEC) incl just 4 st'rs on D but Houston Nutt's teams do very well when I put them on my Most Improved List and they find themselves in that spot this year and will pull some upsets.

Only 28 Days Until the First College Football Game!