| | |
| --- | --- |
| Daily Blog •August 11, 2011 | |
The NFL Magazine was sent off to the press and we expect to start shipping the magazines on August 16th. Naturally the NFL lockout this year delayed the release of the magazine but I do believe it will be the most accurate and in-depth NFL magazine on the market as we have included all the recent free agent moves.

You should be able to find my NFL Magazine on the newsstands in late August. However, with this being just the 3rd year I have put the magazine on the newsstands it will only have about half of the distribution that my College Magazine has. If you cannot find my Pro Football Preview anywhere near you, try ordering thru the PhilSteele.com store or call our offices at 1-866-918-7711. The cost is just $12.70 (includes priority shipping) and we will ship it out of our offices within 24 hours unless ordered on the weekend and in that case it will get shipped 1st thing on Monday.

Unlike the College magazine where I write each of the 120 team previews myself, the NFL magazine was written by others including a special fantasy writer from a popular Emmy-Award winning web based show.
Erik Kuselias has been one of the leading Fantasy Football experts in the nation for over a decade. Most notably, while at ESPN (2003-2010) Kuselias was asked to create, host and lead ESPN's first season long Fantasy football show "Fantasy Football Now.' In its first season, the show was nominated and won ESPN's First Fantasy Emmy, claiming honors for Outstanding New Show. With Kuselias, the show moved from an ESPN.com venture over to television garnering huge ratings on ESPN2, and "Fantasy Football Now" became one of the leading shows anywhere on fantasy football.
In 2011, Kuselias signed on with The Golf Channel to host "Morning Drive," a daily talk show that covers golf as well as other sports. The show debuted on January 3, and can be seen from 7-9 AM ET.
Today I am going to give you a sneak peak at this year's expanded fantasy section. Below are my Top 45 Fantasy Quarterbacks for 2011. Also below is unique view of Erik's Fantasy preview of last year's Super Bowl participants Green Bay and Pittsburgh included with position-by-position write-ups, Crazy Notes, Depth Charts, Stats, Schedule and a play-by-play of all their red zone opportunities!
This year's magazine is 288 pages which is considerably thicker than most NFL magazines out there. If you are looking to order your copy of the 2011 NFL Preview and Fantasy Football Guide you can order now for just $12.70 (includes S&H) and you can also receive another NFL Magazine shipped to the same address for only $5.00 more.
Order Now PhilSteele.com Store!!!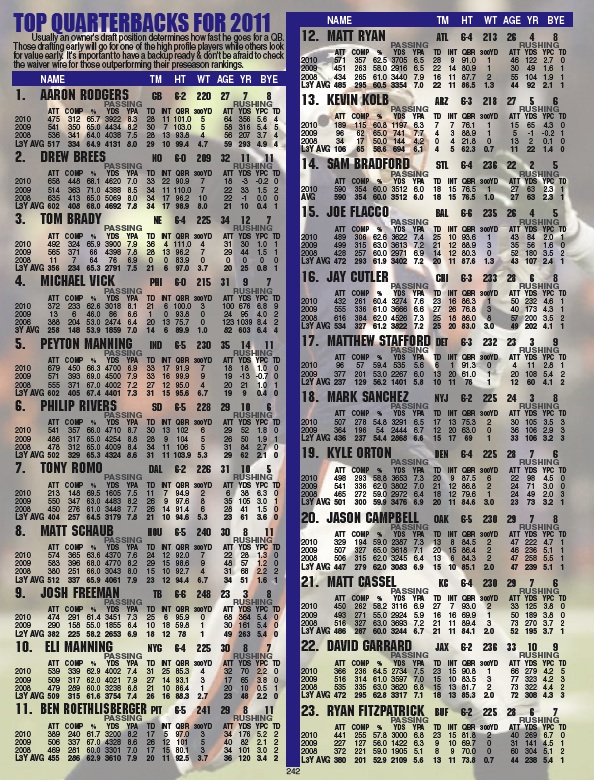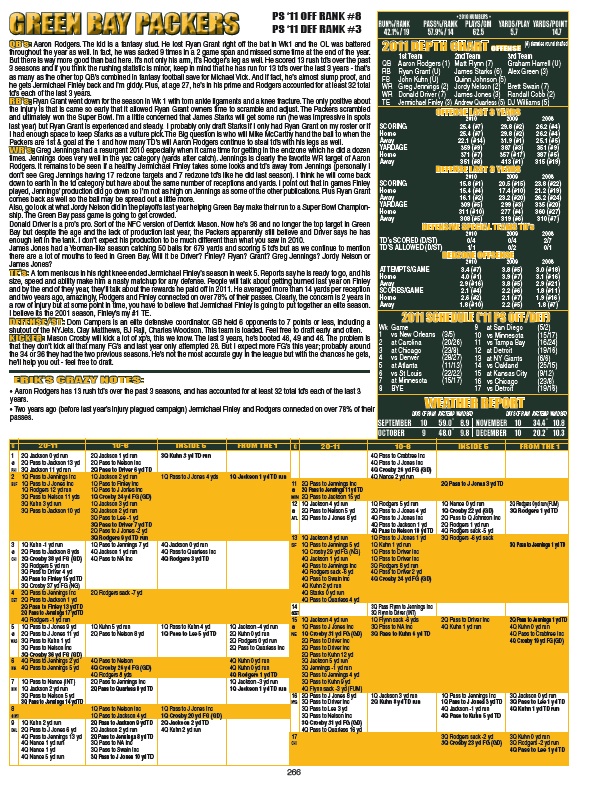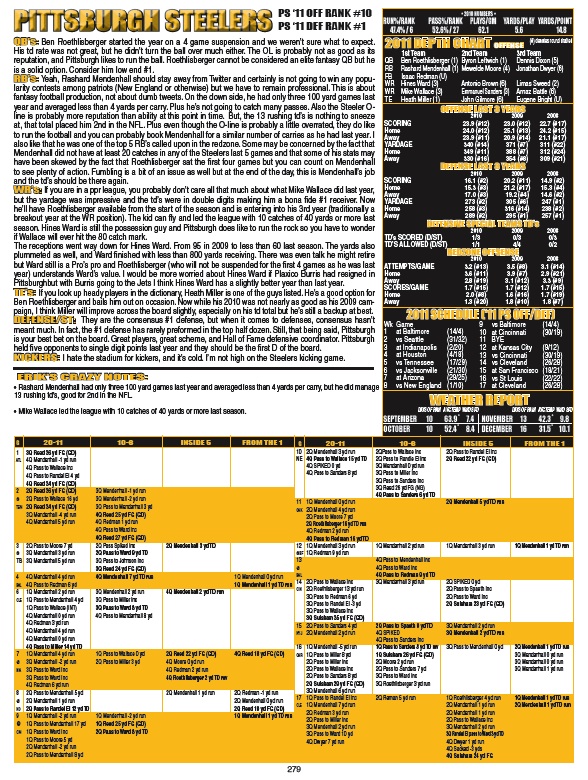 Only 21 Days Until the First College Football Game!!!