| | |
| --- | --- |
| Daily Blog •August 22, 2011 | |
The AP Poll was released over the weekend and today I can officially come up with Overrated and Underrated teams for the upcoming year.
First, here is the Preseason AP Top 25.
| | |
| --- | --- |
| | Oklahoma (36) |
| | Alabama (17) |
| | Oregon (4) |
| | LSU (1) |
| | Boise St (2) |
| | Florida St |
| | Stanford |
| | Texas A&M |
| | Oklahoma St |
| | Nebraska |
| | Wisconsin |
| | South Carolina |
| | Virginia Tech |
| | TCU |
| | Arkansas |
| | Notre Dame |
| | Michigan St |
| | Ohio St |
| | Georgia |
| | Mississippi St |
| | Missouri |
| | Florida |
| | Auburn |
| | West Virginia |
| | USC |
Overrated Teams
#23 Auburn-There are several signs pointing downward for last year's defending champ. This year they lose the best offensive player in the NCAA in Heisman winner QB Cam Newton as well as arguably the best defensive player in DT Nick Fairley. Auburn also benefited from an amazing 7 net close wins and naturally the schedule gets tougher with road games vs Clemson, South Carolina, Arkansas, LSU and Georgia. They lose an incredible 31 lettermen and return just 6 starters (fewest in the country). Last year I had Texas as my #1 overrated team (preseason AP #5) and they went from the National Title game to 5-7 and Auburn will have to have some talented youngsters grow up quickly to avoid a similar fate.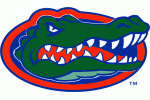 #22 Florida-After an 8-5 season (NR) former head coach Meyer stepped down due to health concerns and they bring a new HC in Muschamp who has no previous HC experience and just 10 returning starters. The Gators have just 3 SEC HG's and play South Carolina and UGA away from home and pull the top two teams (Bama and LSU) out of the West. I think UF may have a tough time topping last year's 8 wins and will not finish in the AP Top 25 at the end of the year.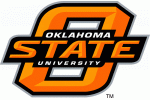 #9 Oklahoma St-Last year I took a lot of flack for picking the Cowboys last in the Big 12 South but nearly every magazine picked them 5th or 6th as they were one of the more inexperienced teams in the country. Naturally they went on to a great season with their first 11-win season in school history. This year they return 2 of their 3 "triplets" in Weeden and Blackmon but OSU loses OC Holgorsen and RB Hunter from an off avg 44.2 ppg, which was their best since 1988. OSU was also +12 in TO's, has five Big 12 away games (incl at Texas A&M, Texas, Missouri, and Texas Tech) and only had 2 starts lost to injury last year. They do get Oklahoma at home again this year but were outgained by 209 yds to the Sooners last year. There is no question that the Cowboys are very talented but because of having such a tough B12 schedule I do not have them in my Top 15.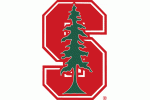 #7 Stanford-Last year was a dream season for the Cardinal as they had the 2nd highest AP Poll finish (#4) in school history. This year they do return QB Andrew Luck who is clearly the #1 player for next year's draft but do lose their top 2 WR's, 3 starting OL and 4 starters from their defensive front 7. They have just 11 returning starters and go from the battled tested coaching legacy of Harbaugh to a 1st-yr HC. While two of my 9 sets of power ratings call for an unbeaten year, with the loss of their HC and finishing up with USC, Oregon St, Oregon, California and Notre Dame all in a row, they will not match LY's 12 win total and will finish outside the Top 10.
Underrated Teams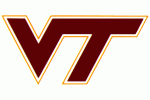 #13 Virginia Tech-The Hokies are not dominant but remind me of LY's Auburn team in terms of schedule. VT should be favored in all 6 road games and get its toughest opponents at home (like eventual National Champ Auburn who had 4 of its 5 toughest at home). At 6-6 245 with a powerful arm and great mobility which sound a little like Cam Newton, QB Logan Thomas could be a breakout player this year. Finally despite ranking only #15 in my Power Poll, 8 of my 9 sets of power ratings calls for a 12-0 regular season!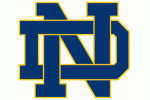 #16 Notre Dame-Yes I know the Fighting Irish are probably the most underachieving team in the last 20 years but many signs are pointing upwards this year. HC Kelly who has a history of exceeding my expectations (6 of L/7 years) has a veteran squad with 17 returning starters that are now in the 2nd year of his schemes. While they do not have any cupcakes on the schedule they also have no teams in my Preseason Top 15. They could be favored in their first 11 games and remember Bob Stoops, Jim Tressel, Urban Meyer and Gene Chizik all won national titles in their 2nd years. All 9 sets of my power ratings call for double digit wins with 3 of them calling for a 12-0 season!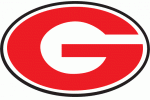 #19 Georgia-This is a must-win season for HC Mark Richt as he is definitely on the hot seat. The Bulldogs did have 4 net close losses last year and have signed some key newcomers in RB Isaiah Crowell and NT Jonathan Jenkins who should have a huge impact. The Bulldogs avoid the top 3 teams in the SEC West plus get South Carolina at home. UGA is one of my Most Improved Teams and is my upset pick to win the SEC East.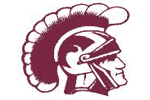 #25 USC-The Trojans were hit hard by the NCAA LY with a loss of scholarships and no bowls for 2 years. I expected them to be thin but Kiffin found some loopholes and was able to sign 31 players this year and will field a very talented team that can win the Pac-12 South (just not play in the title game). QB Barkley pilots a potent offense and Kiffin Sr will have a much improved D.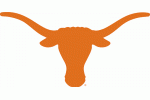 Texas-Mack Brown had led UNC and UT to winning records for 20 str years, the longest active streak of any FBS coach but last year they stunningly plummeted to 5-7. I think Mack Brown has made some great hires at coordinator and keep in mind that UT was -12 in TO's LY. In '07 QB Colt McCoy threw 18 int's but he was much better as a Jr and they will get much better QB play this year after 17 int's by a soph QB LY. The Horns finally have a featured RB in true frosh Brown and UT will have a much better year than most expect.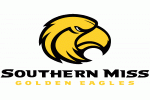 Southern Miss-The Golden Eagles have had 17 consecutive winning seasons, which is the 4th longest active streak among FBS schools. LY they were +94.1 ypg in CUSA play (#1) and were just 8 pts away from a perfect 8-0 CUSA record and a 11-1 regular season mark. This year none of my 9 sets of power ratings call them #1 in the CUSA but almost all have them #2 and they have a schedule that sets up perfect with winnable road games and all the toughest games are at "The Rock". Four of my 9 sets of power ratings call for a 12-0 record.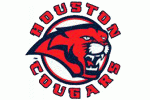 Houston-LY UH was the preseason favorite to win CUSA led by QB Case Keenum. UH put up 122 pts in the first 2 but then Keenum was inj'd and OFY in their loss to UCLA. Keenum was granted a 6th year and college football will benefit from that. His return has me very excited for this year's squad and 8 of my 9 sets of power ratings call for a double digit win season which will at least double LY's 5 win total! Three of the 9 call for them to be 11-0 when they travel to Tulsa!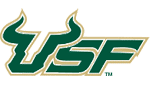 USF-Skip Holtz was very successful at East Carolina including B2B CUSA Titles. This year the Bulls are a very talented team and only lose 15 lettermen (fewest in Big East). Two of my 9 sets of power ratings call for 11 wins, and I will call for them to top last year's 8 win total.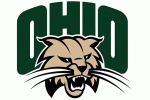 Ohio-This year the Bobcats return just 11 starters but have a schedule that is tailor made for MAC success. Their 4 MAC away games are vs teams that finished 1-7, 1-7, 1-7 and 2-6 and they are only one of the top 4 MAC East teams that kept their HC. They avoid the Big 3 out of the MAC West (UT, NIU and WM) and I give them an excellent shot at their first double digit win season since 1968.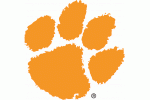 Clemson-Last year the Tigers had their first losing season since 1998 and this year Dabo Swinney is on the hot seat. They do return 14 starters and bring in a great recruiting class with adding the best set of true frosh LB's in the country. They did have 4 net close losses last year and do get a key division game vs Florida St (Noles off Oklahoma) at home. Clemson makes my Most Improved list and will easily top LY's win total.
Only 10 Days Until The First College Football Game!!!