| | |
| --- | --- |
| Daily Blog •August 23, 2011 | |
The college football season is fast approaching and in today's blog I will give you a sneak peak at some of the early marquee college football non-conference games and how I think they will shake out as of right now. Also included is your current voting tallies for each of these games.

Remember if you visit the homepage right now, you can get a head start on voting in the Non-Conference Poll with all the non-conference games. To see where you rank against other voters, as soon as your vote is entered in, you will see the % stacked with or against you. In the next day or two the four remaining non-BCS conferences will be added on the front page. The Non-Conference Poll will run until Sunday, Aug 28th. On Monday the 29th, look for the Weekly Polls to start. There are games every day Thursday September 1st thru Monday September 5th as the first week of the season looks to kick off with a bang! Weekly prizes will be awarded throughout the season.

Marquee Early Non-Conference Match-ups
With Your Current Voting % on Top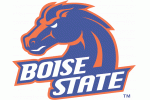 vs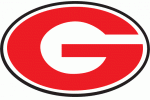 Boise St vs Georgia Atlanta, GA September 3rd. I have Boise #4 in my Power Poll and Georgia #11 but this is in the Dawgs back yard. Georgia won last meeting 48-13 over a ranked Boise team in '05. Last year Boise beat VTech in the Hokies back yard to open the year. With the home edge factored in I rate this as a pure tossup but keep in mind the Bulldogs have a huge SEC game on deck so I will call for Boise to win it 31-30.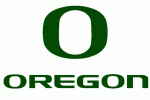 vs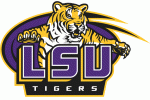 LSU vs Oregon Arlington, TX September 3rd - Two top 5 teams in a national title elimination game to open the year. Oregon has the offensive edge with QB Thomas and RB James. LSU has the defensive edge and will have 70% of the crowd and just played at this venue in the bowl. UO has managed just 17 & 19 pts in bowls vs teams with extra time to prep. Suspension to CB/PR Harris gives the slight edge to LSU 28-27.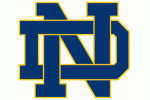 at

Notre Dame at Michigan September 10th. First night game in Michigan history and both teams will be wearing throwback uniforms. The L/2 years have seen exciting finishes as UM has scored GW td's in the final :30 in both to pull out the upsets. LY Robinson set a UM QB record w/502 ttl yds and the Wolverines benefited from ND QB Crist being out for 8 series in the 1H (0 pts). The visitor in series is just 3-9 S/'97 and ND has lost 4 of the L/5 but they have not lost 3 str to UM since 1908 and are the more exp'd team getting a key road win 31-27.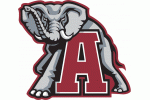 at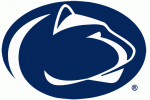 Alabama at Penn St September 10th. Alabama is 2-3 in true non-conference away games since 2000. The Tide have won 4 of the L/5 meetings including LY with Penn St QB Bolden making his first road start going 13-29-141-0-2. Penn St trailed 24-0 LY early 4Q as 30% of their total yards came after. The Tide have won 4 of the L/5 meetings but their last trip here was in 1989. This year whoever starts at QB for Bama will be making their first start and this will match two of the nation's top defenses. Expect a low-scoring affair with Bama getting the key road win 20-13.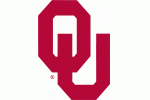 at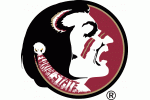 Oklahoma at Florida St September 17th - LY OU scored TD's on their 1st 4 poss (led 47-10) allowing a 47 yd garbage TD pass on the final play. Landry Jones had 372 yds at half (conservative 2H). OU is 14-0 at home but just 4-6 on the road recently. Jones threw for 362 ypg vs 6 ranked foes (FSU QB Manuel 157 ypg vs 3 ranked). Both teams rank in my top units in all 8 position categories. Sooners escape with the win 31-27.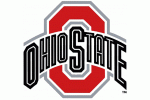 at

Ohio St at Miami Fl September 17th - The depleted Buckeyes team will have a new head coach and a new QB and be without their top RB and WR and are making their first road trip. Miami was an underachieving team last year and is playing with revenge and at home with the more talented team due to OSU being shorthanded. Miami wins it 28-20.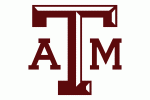 vs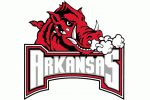 Arkansas vs Texas A&M October 1st Arlington, TX. Ark has won the previous two meetings in Cowboys Stadium 47-19 in '09 and 24-17 LY. A&M did have the ball at the Ark39 down 7 at the end of LY's game. A&M returns 18 st'rs while Ark returns just 13. The Aggies also have the more veteran QB. While I had this game rated as a toss-up you guys gave the edge to Ark and I'll call for the Hogs to win 31-30!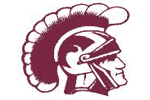 at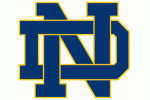 USC at Notre Dame October 22nd. This game will mark ND's first night home game in 21 years. USC has dominated as of late going 11-4 since 1996 but last year ND snapped a 8-game losing streak to the Trojans when they marched 77/7 pl for the game-winning TD with 2:23 left. USC did drop a potential TD pass on their final drive and were playing without QB Barkley. This year ND is coming off a bye and will look to get their first home victory over the Trojans since 2001. In what should be an exciting game I'll call for the Irish to win 31-25.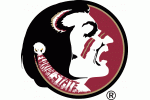 at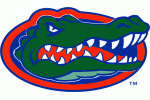 Florida St at Florida November 26th. This series started in 1958 and they have played every year since. LY's 31-7 loss snapped a 6 game winning streak and was the worst loss for the Gators since 1988 (52-17). The Gators have won 7 straight home finales by 39 ppg and FSU is 2-6 its L/8 trips to Gainesville including 3 straight series losses by 29 ppg. In their last visit FSU was hammered by #1 Florida and trailed 30-0 late 3Q being outgained 392-109. This should be a very tight contest and I have it rated as a tossup but Floirda is playing at home off FCS Furman while FSU is off a conference home game and likely will have the ACC title game on deck. Gators 28-27.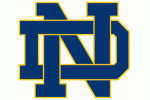 at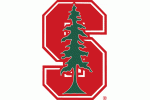 Notre Dame at Stanford November 26th. These two teams have played every year since 1997 and Stanford has won B2B games in the series for the 1st time ever. LY ND had a brief 3-0 lead but SU scored 34 of the gms next 37 pts. ND had 141 of their 351 yards on their last two drives. In their trip here ND blew an 8-pt 4Q lead as SU scored TD's on their L/2 drives (last w/:59 left) and the Irish ended on the SU31. Into 2011, ND is 1-11 their L/12 games vs ranked opponents and this could be the only time all year where they are an underdog. BCS hopes could be on the line for both teams and I rate the game as a toss-up but with the home edge and it being a possible showcase for Heisman hopeful QB Luck I will go with the Cardinal 28-27.
If you have not already signed up to vote all you have to do is fill out your name and email with a password and you will be all set to take part in the voting. Remember throughout the season, weekly prizes will be awarded that include great PhilSteele.com merchandise!

Only 9 Days Until the First College Football Game!!