| | |
| --- | --- |
| Daily Blog • December 13, 2011 | |
When I release my All-American and All-Conference teams, I get input back from NFL scouts, schools and head coaches and feel that my teams are the most complete and most accurate post-season awards teams out there today.
Today I am releasing my All-American team with four full teams complete 116 players representing every conference including the independent schools. This year with so many players pulling double duty at RB/WR and ST's I have added an extra position as "AP" designates All-Purpose with each of the 4 players excelling in at least two different categories.
Tomorrow I will post all of my postseason All-Conference teams.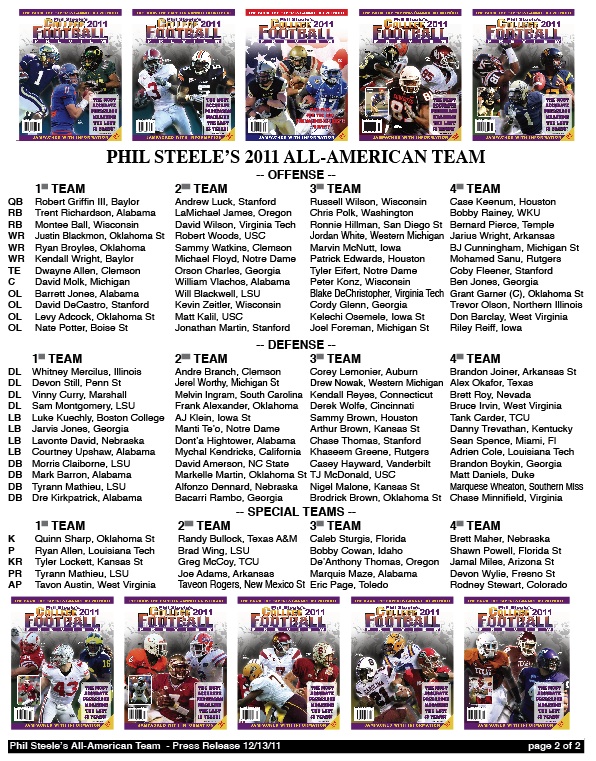 Bowl season is upon us and PhilSteele.com will be overwhelming you with the most complete information and coverage on all the bowl matchups. On the homepage page on the Bowl matchups link, where you will find all 35 bowl games. Click on the bowl logo for each game to get all the information you need to become an expert.
Keep checking back everyday at PhilSteele.com for more bowl information!!