| | |
| --- | --- |
| Daily Blog • February 11, 2011 | |
PROJECTED PRESEASON AP TOP 10
Well here it is, my projected AP Top 10 for next year as of February 11, 2011! I will mention it now and I will mention it numerous times throughout today's blog but this is not MY preseason Top 10 for next year, it is where I project the AP Top 10 to come out at the start of the season.

Most AP voters usually look at a couple of criteria when they evaluate a team for the upcoming season. First they look at the number of returning starters that the team has coming back particularly at the offensive skill positions. A team that returns its starting QB and a combination of its RB and WRs is often times more highly thought of than a team that loses its starting QB but returns its entire offensive line. Similarly a team that returns most of its starters on offense but loses a lot of its defensive playmakers usually is more highly thought of than a team that returns a majority of its defensive starters but loses its skill position players on offense.

Another factor that is heavily weighted is the performance of the team in the bowl game, which undoubtedly is the lasting image of that team in the offseason. A team coming off a huge bowl win usually is more highly thought of than a team that is coming off a bowl loss regardless of what their schedule looks like for the upcoming season.

Using these criteria and a few more, I project the preseason AP Top 10 every year at the conclusion of the previous season, which in most cases is nearly 6 months in advance. Now as you all know, a lot can happen from January to August including injuries, suspensions, transfers, etc.

In 2009, my projected Top 10 for the AP Poll was #1 Florida, #2 Texas, #3 USC, #4 Oklahoma, #5 Alabama, #6 Virginia Tech, #7 LSU, #8 Oklahoma St, #9 Ohio St and #10 Mississippi. The actual AP Top 10 was #1 Florida, #2 Texas, #3 Oklahoma, #4 USC, #5 Alabama, #6 Ohio St, #7 Virginia Tech, #8 Mississippi and #9 was a tie between Oklahoma St/Penn St.

I nailed nine of the ten teams that appeared in the Preseason Top 10 with the only exception being LSU/Penn St and I may have had something to do with that. It's interesting to note that of the main preseason magazines, only two had Penn St ranked in the Top 10 and I had them my #1 surprise team and ranked #5. Most had Penn St out of the Top 10. Perhaps since I had them rated so high in my magazine, it influenced a few voters across the country, bumping them into the Top 10.

Last year I projected the preseason AP Top 10 would be #1 Alabama, #2 Ohio St, #3 Boise St, #4 Oregon, #5 Texas, #6 TCU, #7 Iowa, #8 Florida, #9 Nebraska and #10 Virginia Tech.

The actual AP Top 10 was #1 Alabama, #2 Ohio St, #3 Boise St, #4 Florida, #5 Texas, #6 TCU, #7 Oklahoma, #8 Nebraska, #9 Iowa and #10 Virginia Tech.

For the second year in a row I nailed nine of the ten teams that appeared in the Preseason Top 10 with the only exception being Oregon/Oklahoma, which I can defend easily.

First, at the time I wrote my projection back in early February Duck QB Jeremiah Masoli was not yet suspended. With Masoli still in the fold at that point Oregon had 17 returning starters including RB LaMichael James and Masoli in the backfield. The Ducks clearly would have been a preseason Top 10 team and probably Top 5 had Masoli not been kicked off the team. Even without Masoli Oregon was still rated #11 in the preseason poll.

The team that I did not have in my projected AP Top 10 was Oklahoma (#7) and if you have purchased last year's magazine or listed to one of my radio shows across the country you know I thought very highly of the Sooners as I had them ranked #1. Like Penn St last year perhaps since I had them rated so high in my magazine, it influenced a few voters across the country, bumping them into the Top 10 despite the Sooners having five losses in 2009 and the fact that they did not even finish in the final AP Top 25.

I also am pleased that six of the 10 teams were ranked in the exact position that I projected including the top 3 in Alabama, Ohio St and Boise St. I also had Texas, TCU and Virginia Tech ranked in their exact positions in the poll.
Now let's take a look at this year's projected Preseason AP Top 10: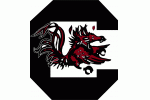 #10 SOUTH CAROLINA-Last year the Gamecocks returned 16 starters (#2 SEC) and had only 11 lettermen lost. They also signed one of the best frosh classes ever which included my PS#1 RB Marcus Lattimore. In my magazine I said that SC was a legit SEC contender and they even made my list of Surprise Teams (darkhorse national title contender). They didn't disappoint beating #1 defending champ Alabama at home and getting a key win on the road vs Florida as SC made their first appearance in the SEC Champ game. They did finish the season with consecutive losses but this year return 7 starters on offense including QB Garcia and RB Lattimore and figure to be the favorites to repeat as SEC East Division champs.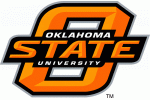 #9 OKLAHOMA ST-Last year the Cowboys were one of the least experienced teams in the entire country coming into the season with just 8 returning starters. However, HC Gundy did an outstanding job leading them to their most wins in a season in school history and this year despite the loss of OC Holgorsen and RB Hunter, the Cowboys return 9 starters including QB Weeden and Biletnikoff winner Blackmon from an offense that avg'd 44 ppg. The Cowboys do have tough road games at Texas A&M, Texas, Texas Tech and Missouri and that is why they will not be ranked even higher in the preseason AP Poll.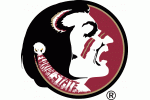 #8 FLORIDA ST-HC Fisher inherited a good situation last year as they were loaded on offense with 9 returning starters and they got most of their toughest ACC foes at home. 7 of my 9 sets of power ratings called for their first double digit win season since 2003 and they did just that beating in-state rival Florida, getting to the ACC champ game and then beating South Carolina in the bowl game. This year they return 16 starters, bring in one of the best frosh classes in the country and should be the ACC favorites.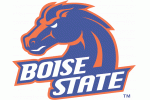 #7 BOISE ST-Last year the Broncos were one of the most experienced teams in the country with 20 returning starters and started out #3 in the AP Poll. A win over Virginia Tech in the opener had them thinking national title but a heartbreaking loss to Nevada in OT late in the year cost them a BCS Bid. Nonetheless they still won 12+ games for the third year in a row and this year return 14 starters including QB Moore. While they do move to the MWC and open the season vs Georgia in Atlanta, the Broncos get defending MWC champ TCU at home (where they have not lost a reg ssn gm since 2001) and will probably be favored to win 11 of their 12 games.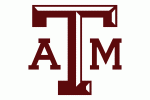 #6 TEXAS A&M-Last year I thought the Aggies were a much stronger team than their previous seasons and they made my Most Improved List. After struggling to a 3-3 start HC Sherman made the bold move to bench QB Johnson for backup Tannehill and the Aggies preceded to roll off 6 straight wins including wins over Big 12 powers Oklahoma, Nebraska and Texas en route to only their second 9 win season since 2000. This year they bring back 17 starters on off/def including Tannehill and get Oklahoma St, Missouri and Texas at home.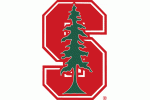 #5 STANFORD-Last year 3 of my 9 sets of power ratings called for an 11-1 season and after my magazine was published in May, the Cardinal were one of the teams that I thought probably should have been higher in my ratings in my mag come late August. Led by QB Luck, the Cardinal simply went out and had one of their best seasons in school history finishing 12-1 with a dominating win over Virginia Tech in the Orange Bowl. This year the Cardinal lose HC Harbaugh to the 49ers but will still be a AP top 5 pick because Luck surprisingly decided to come back for another year and he is probably not only one of the Heisman favorites but also the top NFL prospect in college this year.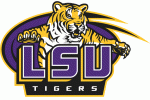 #4 LSU-Last year the Tigers returned just 10 starters but surprised many finishing the season 11-2 with a dominating win over Texas A&M in the Cotton Bowl. This year they return 8 starters from an offense that avg'd 30 ppg including QB Jefferson who improved his play down the stretch. While they open the season with a huge showdown vs Oregon in Arlington, the Tigers will probably be favored to win the rest of the games with the exception of a road trip to Alabama later in the season.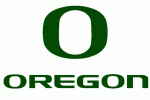 #3 OREGON-Last year 8 of my 9 sets of power ratings called the Ducks the best team in the Pac-10 and they didn't disappoint running through their regular season a perfect 12-0 before losing a heartbreaker in the national title game to Auburn. This year the Ducks return just 11 starters on off/def but get QB Thomas and Doak Walker winner RB James back from a offense that avg'd 47 ppg. UO does have a monster non-conf game vs LSU in the opener and have road trips to Arizona, Washington and Stanford but still will be the preseason favorite to win the Pac-10 for a third straight season.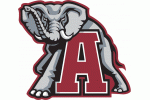 #2 ALABAMA-Last year the Crimson Tide were coming off B2B 12-0 regular seasons and anything less than a repeat national title was going to be a disappointment. While the Tide did finish just 10-3, when they were playing their "A" game as evidence of the 1H of the Auburn game and the Capital One bowl vs 11-1 Michigan St, they were clearly one of the best teams in the country. This year despite the losses of QB McElroy, RB Ingram and WR Jones, the Tide return 15 starters including 9 from a defense that figures to be among the best in the country. While they do have road trips to Penn St, Florida and Auburn none of those teams figure to be in the preseason top 10 so they have a great opportunity of being favored in every game this season.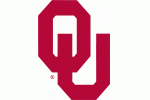 #1 OKLAHOMA-Last year I surprised many by ranking the Sooners as my #1 team in my pre-season magazine despite coming off a 5-loss season in 2009. While they did not win the national title, the Sooners did go 12-2 winning the Big 12 title and dominated UConn in the Fiesta Bowl. This year OU will be ranked #1 in the pre-season by nearly everyone as they return 15 starters on off/def including QB Jones, WR Broyles and LB Lewis. Their schedule sets up nicely with a bye before their road trip to Florida St (a team they dominated LY 47-17). In Big 12 play naturally there is the Red River Rivalry game vs Texas who is coming off a 5-7 season and the only other huge hurdle could be the season finale at Oklahoma St but the Sooners have won the Bedlam rivalry 8 straight times and have an overall mark of 82-16-7 vs their in-state rivals. With their key returning starters back and a favorable schedule, the Sooners should get the nod as the Preseason AP #1 team!

THOSE THAT JUST MISSED OUT:

I mentioned at the start of the blog that last year I had nine of the top 10 teams correctly predicted and it was the same case in 2009 where I also missed out by 1. If one of the team's I have projected in the Top 10 doesn't make the polls, there are 4 teams that have a shot at jumping into the Top 10.

Right now, I would project Ohio State to be #11 heading into the season and the only reason they are this low is the fact that several of their key players including QB Pryor and their top RB and WR will miss the first 5 games. Also their first game back is a road trip to Nebraska but I still feel with their strong finish to the 2010 season and the fact that they have won or shared 6 straight Big 10 titles will get them the nod over the Cornhuskers.

At #12 in the AP poll should be Nebraska who returns QB Martinez and 7 starters on defense. Nebraska would have been higher but there has been some turmoil already this past off-season and they were unimpressive in their bowl game.

The rest of the teams are #13 Arkansas and #14 Wisconsin.

There you have it - My projections for the AP Preseason Top 10. As mentioned a couple of times in this article, these WILL NOT BE THE TOP 10 IN MY MAGAZINE. As you know, I tend to go out on a limb in a lot of cases and have a lot of surprise picks in my magazine. Those will be unveiled at the start of June when my magazine hits the newsstands but when the first AP poll comes out in August this year, go ahead and take this list and compare it and you'll find that probably 9 or maybe even all 10 will be in the Preseason AP Top 10 this year.