Who Will Be This Year's Team That Got Away?

I have been publishing a Most Improved Teams list since 1999 and the list hit a home run that very first year. I pegged Hawaii as my #1 Most Improved Team and they were coming off an 0-12 record in 1998. The then "Rainbow Warriors" simply set an NCAA record for largest improvement ever by going to 9-4 in 1999!

This year there are 16 teams on my Most Improved List and these are all teams that had losing records last year but ones I believe will be bowl eligible this year. Last season I had 19 teams on the list and 13 of them were bowl eligible at the end of the year with 17 of them improving their record! Do you think it is easy picking teams with losing records that will have a winning record the next year?

I went back to 1992 and there have been 969 teams that had a losing season. Of those 969 teams only 279 had a winning record the next year which is 28.8%. That means if a team is coming off a losing season there is over a 70% chance that they will have another losing record the next year!

Over the last nine years 109 of the teams that have made my Most Improved List have been bowl eligible the next year. In that same nine-year span there have been 475 teams with a losing record and of those 475 only 129 have gone onto a winning record (above .500) the next season (27.1%). Of those 129 teams, 79 of them were on my Most Improve List. Now you do the math here but as you can see very few teams go from a losing record to a bowl the next year if they are not on my Most Improved list.

This blog is about the one that got away.

In 2009 with a soft schedule it appeared NC State was poised for a big year as I put them on my Most Improved List. Against South Carolina they dropped a 32-yd TD pass at the end and the Gamecocks' only TD was a 14-yd drive set up by a fumble. After a couple of wins over FCS teams, NC State had a 530-300 yd edge vs Pitt and won 38-31 for a solid 3-1 start. In their first road game, QB Russell Wilson had his int streak end with two picks and they lost 30-24. Duke had lost 20 straight ACC road games and despite the game being tied at 28 in the 3Q, NC State lost by 21. Injuries to the DB's hurt as they allowed 52 pts to BC and 45 to Fla St and fell to 3-5. They got past lowly Maryland with a 482-270 yd edge but were then pounded by Clemson and VT before upsetting rival North Carolina in the finale.

It is not like I did not do my homework on NC State last year. Coming into 2010, in HC Tom O'Brien's first three seasons they had 89 sts lost in 37 gms. They did have a def ypp of 11.6 in '09 and also qualified for my Turnovers=Turnaround (-11). The Wolfpack were 2-6 in the ACC and -53.5 ypg (4th worst). They did lose 20 of 49 lettermen and had just 12 ret st'rs plus draw Virginia Tech and North Carolina out of the Coastal. They faced nine bowl teams including three 2009 conf champs (GT, Cincy, ECU). While I agreed with my projection of the Wolfpack finishing last in the Atlantic (5 other magazines also had them 6th), they had not caught a lot of breaks in O'Brien's first three years. There were questions as to whether Russell Wilson would return when I wrote the magazine but he did and had a fantastic year with a 28-14 ratio. NCSt opened a very impressive 4-0 and could have been 5-0 as they led eventual ACC Champ VT 17-0 in the 2Q and 30-28 in the 4Q but lost. At 5-2 they hosted Fla St and trailed 21-7 at half but rallied and FSU fumbled at the NCSt4 at the end. After a 1 pt loss to Clemson, they beat WF then got another fortuitous win over NC. They trailed 19-10 3Q when they got a tipped pass for a td then added an 87 yd td PR. NC also missed the tying 2 pt conv with 1:05 left. NCSt had the ACC Atlantic in their grasp but lost to Maryland on the road. In the bowl, they whipped WV 23-7 to finish 9-4 and #25, the first time they finished ranked since '02 (Philip Rivers). Also they had just 7 starts lost to injury a far cry from O'Brien's first three years.
This year there are three teams that fit the mold of not living up to my expectations last year only to possible exceed them this year.
The Teams That Possibly Got Away For 2011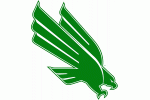 #1 North Texas. Last year the Mean Green made my Most Improved List. All signs were pointing upward for NT as they had 16 returning starters, were coming off a season where they were -14 in TO's, their defensive ypp was 11.6 and they had an amazing 6 net close losses. Despite their 1-7 SBC record in '09 they were only -17.5 ypg (5th best). NT then became one of the most injury riddled teams in college football. After 2 games Dodge said that they had lost 7 starters to season ending injuries. NT went thru 4 different starting QB's with 2 being out for the year. NT actually outgained Clemson (39 yds) and Rice (69 yds) before beating FAU on the road to open 1-3. After outgaining Louisiana, their game tying xp was blk'd (:31) giving them a 28-27 loss. They were down to their 4th string QB vs Ark St but only lost by 5. After being blown out by FIU, Dodge was fired with no shot at a winning season and the interim HC was OC Mike Canales. NT rebounded to beat WKU 33-6 on the road and then only lost by 6 to Troy. They upset MT on the road with the powerful running game accounting for 279 yds. At ULM they led 27-21 at the half but lost as RB Dunbar suffered an ankle injury (3 yds 2H). In the final game at Fouts Field, they led 20-7 in the 1Q vs bowl-bound K-State but came up 8 pts short. This year Dan McCarney steps into a solid situation as LY's squad was much better than its final record of 3-9 as NT was just -26.5 ypg in SBC play. They also had 37 sts lost to injury and 2 net close losses and my main set of power ratings calls for bowl eligibility and 5 SBC wins. This year they open the brand new Mean Green Stadium, which will have the fans more excited and the new turf should cut down on injuries while McCarney was a great hire at HC. I did pick them #6 in the SBC after disappointing me last year but they have a solid shot of exceeding my expectations this year.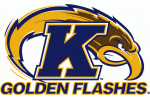 #2 Kent St. The Golden Flashes also made my Most Improved List last year. They beat Murray St 41-10 in the opener then had expected losses to BC and Penn St. They led Miami 14-3 but a blocked punt set up a td and they would lose by 6. After beating Akron by 11, they led Toledo 21-7 at the half but blew the lead again and lost by 13. Kent St dominated both BG and Ball St winning by a combined 63-20 outgaining the two by 396 yds. They lost to Temple then had 4 TO's by 3 diff QB's against Army. They went into Western Michigan and lost by 35 despite a 431-426 yd edge. In Martin's final game they played Ohio, a team that just needed a win to get to the MAC Title game and KSU sent Martin out a winner with a 28-6 victory. This year they bring in new HC Darrell Hazell who inherits 14 returning starters and he said he was surprised how good the talent level was that he inherited. They have my #3 rated O-line in the MAC and #1 D-line! Despite the fact that they will be a distinct underdog in 5 games this year and the coaching change the Golden Flashes are an underrated team that could get to their first bowl since 1972!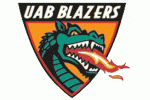 #3 UAB. In '09 with dynamic QB Joe Webb they were up to 79 scholarship players and improved to 5-7 with a couple of tough losses causing them to just miss out on the postseason. Last year UAB had 14 ret st'rs but did have to replace Webb but I liked the replacement and they made my most improved list. UAB led FAU 28-12 but lost by 1 as they had their game winning 28 yd FG blocked as time expired. Versus SMU they blew a scoring opportunity at the end of the 1H AND at the start of the 3Q or could have led 21-14 but instead trailed 14-7 and lost 28-7. They got a 44 yd Hail Mary pass with no time left to beat Troy. They had an amazing 544-287 yd edge vs an SEC team (Tenn) on the road but missed FIVE FG's and lost by 3 in 2OT's. After being pummelled by UCF on the road, they beat UTEP at home to move to 2-4. They actually led #24 Miss St 24-23 in the 4Q but came up 5 pts short. They led Southern Miss by 14 in the 4Q but ended up needing 2OT's to win by 1. They stunningly lost to Marshall at home by 14 and then led East Carolina 42-34 in the 4Q but lost by 12, which clinched a losing season. After beating Memphis they gave up a 22 yd td run with :44 left and lost to Rice by 5. Surprisingly even with Callaway on the hotseat heading into the year, they opted to retain him. Callaway is the lowest paid coach in CUSA, UAB also has the lowest recruiting budget and have arguably the worst facilities in the conf. UAB did have 2 net close losses and this year has 16 ret st'rs. Since they have finished below my expectations each of the last two years I am a bit gun shy on them this year despite it being by far Callaway's best team yet and they are capable of getting to their first bowl since 2004 (only bowl appearance) despite facing Houston and Tulsa in non-div play and Florida, Miss St and Troy in non-conf play.
Only 61 DAYS LEFT UNTIL THE FIRST COLLEGE FOOTBALL GAME!!