| | |
| --- | --- |
| Daily Blog •July 16, 2011 | |
Making my Most Improved List has generally been a blessing for teams, as they usually make big turnarounds. In 1999, the #1 most improved team in my Preseason Rankings was Hawaii and they had the NCAA's largest turnaround on record, going from a winless season in 1998 (0-12) to 9-4 and a bowl victory one year later!!!

The year 2000 was a VERY successful season as well for my Most Improved Teams. Of the top 14 Most Improved Teams that year, TEN went from a losing season to being bowl eligible!!! In 2001 and 2002, nine of the 20 teams on my Most Improved List list each year went from having a non-winning season to making a bowl and in 2003, 8 of the top 20 teams went from a .500 or losing seasons to being bowl eligible.

There was a total of TEN teams that did not have winning records in 2003 who improved to a winning record in '04. NINE (90%) of them were on my list! In 2005, my top 16 Most Improved Teams made incredible strides. The top 16 Most Improved Teams on my list in 2005 had a combined record of 66-111 (37%) in 2004 and improved to 102-84 (55%) in 2005.

2006 was another great year for the list. My #1 Most Improved Team in 2006 was Arkansas which went from 4-7 to SEC West Champs and rose as high as #5 in the polls!! Wake Forest went from 4-7 to 11-3 and ACC Champs. Houston went from 6-6 to CUSA Champs! Ohio went from 4-7 to MAC East Champs! Troy went from 4-7 to Sun Belt Champs! The top 10 teams on 2006's MIT list were a combined 71-57 (55.5%) in 2006 after being 33-79 (29.5%) in 2005.

2007 was another terrific year! The 22 teams on my list had a combined record of 92-177 (34.2%) in 2006 but were 145-134 (52%) in 2007. MY #2 SURPRISE TEAM IN 2007 WAS ILLINOIS AND THEY WENT FROM 2-10 TO THE ROSE BOWL!!!

There were 58 teams in 2007 that did not have a winning record. Of those 58, 24 managed to improve their record AND be bowl eligible in 2008 or just 41%. Of those 24, SIXTEEN were on my 2008 Most Improved List (67%)!!!!

2009 was another successful season with 22 teams making my list and of the 22, 12 went from a losing record to bowl eligibility. Last year my #1 Most improved team Tulsa went from 5-7 to 10-3 and #24 in the country! The 19 teams that made the list had a combined record of 82-149 35.5% in '09 and improved to a combined 132-109 54.8%!! None of the 19 went to a bowl in '09 but 13 of them were bowl eligible LY!

With this type of success through the years, you might think that it is very easy to pick teams that had losing records the previous year and have become bowl eligible the next season. I went back to 1992 and took a look at all of the teams that finished with losing records in a season. In that span, there have been 969 teams that finished with a record below .500. Of those 969 teams, only 279 of them managed to finish ABOVE .500 the next year which comes out to just 28.8%. Teams now play a 12 game regular season so a 6-6 record equals bowl eligibility. To be fair, out of the 969 teams an additional 51 earned a .500 mark the next year. So, of the 969 teams, 330 or 34% managed to go from a losing record to at least .500 the next year.

The combined record of all of the teams which had a losing record from 1992-2009 was 3044-5762 or 34.5%. The next year those same teams showed a slight overall improvement in their records to 3836-5236 or just 42.2%. So on the average, a team that had a losing season in that span improved by 7.7% over the previous year's record. Naturally, the teams I feel are the most improved are in my top 10. My top ten Most Improved Teams over the last 9 years had a combined record of 368-686 (34.9%) the previous year but improved to 583-523 (52.7%) the next year. That is 17.8% better than the previous year, which is more than DOUBLE the normal improvement for teams with losing records. Last year the top ten Most Improved teams went from 46-76 37.7% to 74-53 58.2% for a 20.5% improvement!

In the last 9 years, I have had a total of 190 teams on my Most Improved List. Of the 190 teams that made my Most Improved List in the last 9 years, 162 (85.2%) have won at least the same amount of games as the previous year or have improved their win total (18 of 19, 95% in '10!).

In the last 9 years, I have listed 176 teams on my Most Improved Teams list that did not have a winning season the previous year. Of those 176 teams, almost all improved their record the next year, but even more impressively, 109 of the 176 teams were bowl eligible the next year which is 61.9% (44 of 63 70% in '08-'10)!

Taking a closer look at the last 9 years, I found that 475 teams had losing records from 2001-2009, and of those 475 teams, just 129 or 27.1% managed to have a winning record the next year. Of those 129 teams, 79 of them were on my Most Improved List or 61.2%!!! Over 61% of the teams that have gone from a losing season to a winning season have been on my list!

Looking for some major turnaround teams this year that will surprise? Here are Top 3 Most Improved Teams for 2011.
Most Improved Teams for 2011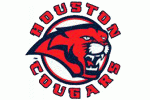 1. Houston-Last year UH was the preseason favorite to win CUSA led by QB Case Keenum. UH put up 122 pts in the first 2 but then Keenum was inj'd and OFY in their loss to UCLA. This year Keenum was granted a 6th year and college football will benefit from that. UH also had 3 net close losses but does have just 12 ret st'rs. Keenum's return has me very excited for this year's squad and 8 of my 9 sets of power ratings call for a double digit win season which will at least double last year's 5 win total! Three of the 9 call for them to be 11-0 when they travel to Tulsa! UH is also one of my Surprise Teams which means they could be a surprise contender for the national title and any time a team goes from a 5-7 record to a probable DD win season will most certainly be at the top of my surprise list!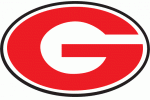 2. Georgia-Last year was the Bulldogs' first losing season since 1996. The Bulldogs did have 4 net close losses and are hoping that JUCO NT Jenkins (340 lbs) will have the same impact that NT Terrence Cody had for Alabama and that RB Crowell (PS#4) will have the same impact that Lattimore had for South Carolina. I like the talent of this year's squad and they have just 3 SEC road games, which are vs the 3 SEC teams that finished with losing records last year! They avoid LSU and Bama out of the West. This year they have a veteran QB, 14 ret st'rs and a much better schedule. Last year they had close losses to SC and Fla but this time get SC at home and have a bye before the Gators. UGA also has my #1 rated ST unit. Mark Richt is a coach on the hot seat but has a talented team with a great schedule and will be the upset winner of the SEC East. Going from 6-7 to appearing in the SEC Champ game no doubt has the Bulldogs among the Top Most Improved Teams for 2011!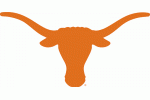 3. Texas- Oklahoma took a step back in 2009 but rebounded to win the Big 12 in 2010. Texas took a major step back last year falling to a 5-7 record and naturally make my Most Improved List. While they have just 12 returning starters (tied fewest Big 12) they were -12 in TO's last year and despite finishing last in the Big 12 South, were +53 ypg in the B12 which was 5th best. Keep in mind Colt McCoy had 18 int's as a soph and rebounded for a big Jr year and whoever wins the Texas QB job should greatly cut down on the 17 int's from last year. My talent ratings say Texas has the best def in the Big 12 and if they get adequate QB play, could end the season as a surprise national Title contender!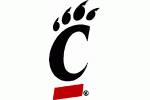 4. Cincinnati-After going 33-7 the previous 3 years, LY's 4-8 record was the worst since 1999. There are plenty of signs pointing upwards this year. It is HC Butch Jones' 2nd year, making everyone more acclimated to his systems and they were 2nd worst in the NCAA with -15 in TO's last year (TO's = Turnaround). They were actually +36.4 ypg in the Big East (3rd best) despite their 2-5 record. The D returns 10 st'rs which is the most in 5 yrs and the offense has QB Zach Collaros and RB Isaiah Pead back. They do have 4 Big East road games (3 at home) and there are just 12 players left from Kelly's '09 spring class (7 on 2 deep). However, Cincy makes my Most Improved List and they are a legitimate contender for the Big East Title!
Want More? Get the other 12 Teams that made my Most Improved Listby purchasing my 2011 College Football Preview at the PhilSteele.com store!
Only 47 Days Until the First College Football Game!!