Today's blog will officially start the countdown of my top 30 teams that will appear in the magazine that will hit the news stands on June 7th which is just 20 DAYS AWAY!! Every day now thru June 15th, I will post both magazine pages on each team (for 24 hours only) and you can get an early look on how I breakdown your favorite team.
Today Air Force comes in at #30 with the Falcons returning 14 starters from last year's 9-4 team. Since Troy Calhoun took over in 2007 Air Force has won at least 8 games every year and this year looks like Calhoun's best team yet and they are capable of reaching DD wins. While they do face ND and Boise on the road and TCU at home, they should be favored in the other 9.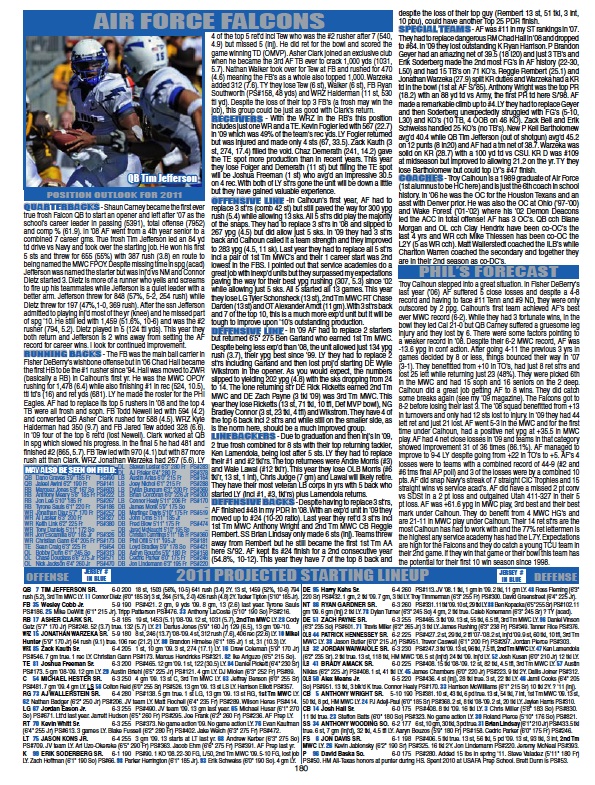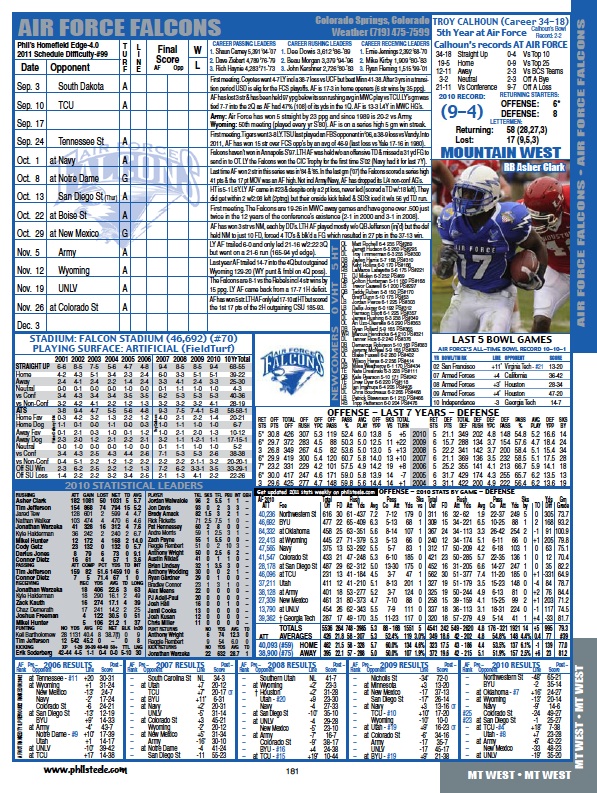 Check back tomorrow to see who I have coming in at #29!!

ONLY 106 DAYS LEFT UNTIL THE FIRST COLLEGE FOOTBALL GAME!!!