In today's blog I will continue releasing my Preseason All Conference teams with the All-Independent and All-WAC teams.
With the inclusion of BYU, the All-Independent team now becomes a bit more balanced and less ND dominated with the Cougars having several VHT and HT players of their own. Overall ND still leads the way with 15 1st Team selections (22 overall) while BYU has 7 1st Team selections (18 overall) followed by Navy with 2 (7 overall) and Army 2 (5 overall).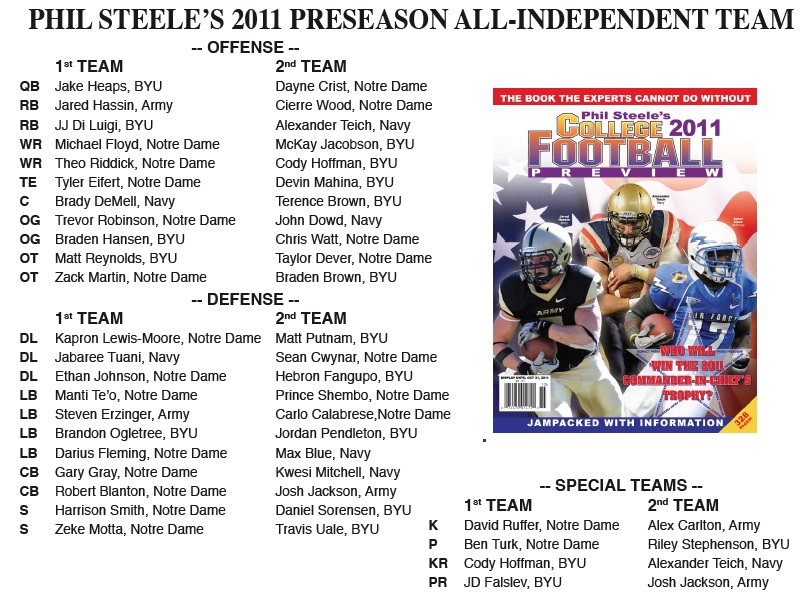 With the exit of Boise St and the graduation of Colin Kaepernick, the WAC is much more balanced this year and my All-Conference team reflects that with all 8 of the conference teams represented on my Preseason 1st-team led by Nevada with 6 selections and followed by Fresno St with 5. Utah St and San Jose St each have 4 while Hawaii and Louisiana Tech each have 3 a piece.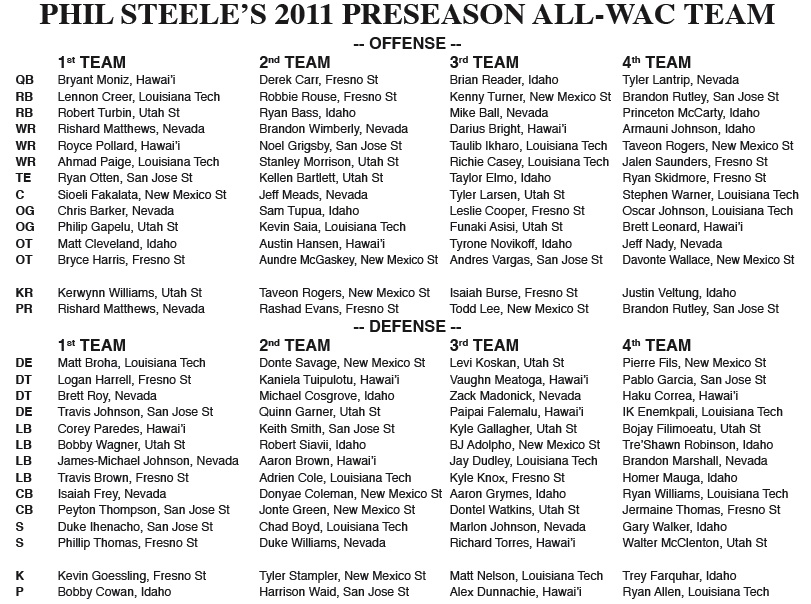 Please check PhilSteele.com everyday to get my Top 30 Countdown which continued the yesterday with #24 Penn St. Every day now thru June 15th, I will post both magazine pages on each team that day and you can get an early look on how I breakdown your favorite team. Remember I will make those magazine pages available for only 24 hours for you to download. Today Wisconsin comes in at #23.
15 DAYS UNTIL PHIL STEELE'S 2011 MAGAZINE IS ON SALE!
ONLY 99 DAYS LEFT UNTIL THE FIRST COLLEGE FOOTBALL GAME!!!