In today's blog I will continue releasing my Preseason All Conference teams with the All-CUSA and All-MWC teams.
With the exodus of BYU and Utah and the inclusion of Boise St, the All-MWC team now is dominated by two national powers TCU and Boise. The Broncos lead the way with nine 1st-Team Selections including All-American and Heisman candidate QB Kellen Moore. The Horned Frogs are next in line with six players led by All-American LB Tank Carder and San Diego St is also well represented with five players on the 1st-Team.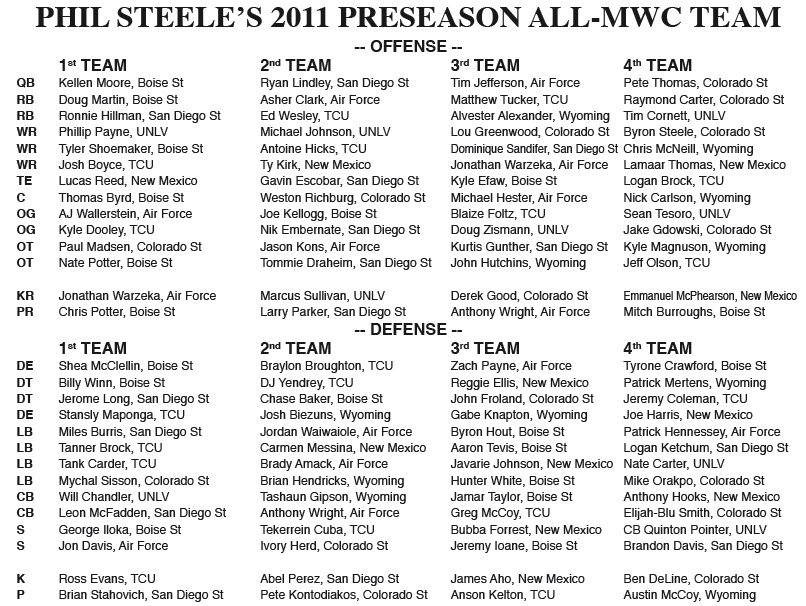 Houston QB Case Keenum returns for his 6th year and leads a group of four Houston players who made my 1st-Team All-CUSA. Tulsa led all conference teams with five players including All-American candidate Damaris Johnson and SMU had four 1st Teamers including RB Zac Line.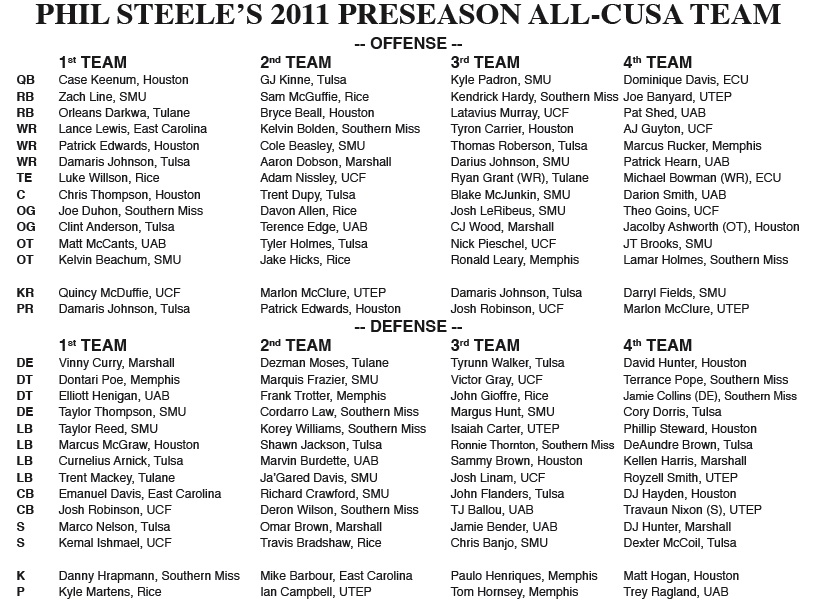 Please check PhilSteele.com everyday to get my Top 30 Countdown which continued yesterday with #23 Wisconsin. Every day now thru June 15th, I will post both magazine pages on each team that day and you can get an early look on how I breakdown your favorite team. Remember I will make those magazine pages available for only 24 hours for you to download. Today Arizona St comes in at #22.
13 DAYS UNTIL PHIL STEELE'S 2011 MAGAZINE IS ON SALE!
ONLY 98 DAYS LEFT UNTIL THE FIRST COLLEGE FOOTBALL GAME!!!