| | |
| --- | --- |
| Daily Blog •August 21, 2012 | |
My Favorite Teams For 2012

A lot of people ask me if I have a favorite team. I was born and raised and still live in Cleveland, Ohio. I was a fan of many teams as a child but now that I put out a National magazine, I cannot afford to be a fan of any team. I have to pick the teams where I think they will finish each year. Every year I get accused for being a homer on some teams while also being accused by some fan bases for disliking their favorite team. I was doing a radio show last week and I was asked if I have a favorite team or teams. My response was a strong YES!

The interviewer was surprised by that answer and also eager to hear which team I would pick. My answer was my favorite team each year is the team I pick #1 in the magazine and my favorite teams are the ones I have picked higher than all the other major magazines out there. I then said that each year I establish a list of my favorite teams for that year. Keep in mind I could be a big fan of one team one year and the very next year be rooting against them in every single game.

I then give my favorite teams list to my wife. I wear a shirt and tie to work every day during the week and my tie is always a college team. I wear polo shirts during the weekend and when not at work and they are always different college teams. The list I give my wife is the ones to buy that I will be wearing for the upcoming year as these are the teams I will be the biggest fan of for the upcoming season. I was then asked "What teams will your wife be buying ties and shirts of this year? That was a great question and I thought I would answer it in a blog.

I went to preseason.stassen.com to find out where all the magazines have everyone ranked for the upcoming year. Here is the list of teams that I will be rooting for the most this year.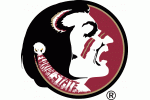 1. Florida St-As I said every year the team that is my pick to win the national title is my favorite team of the year and this year that team is the Florida St Seminoles. Last year I was ambushed by many Seminole fans because I had them lower ranked than every single media source and did not call them a national title contender. While they started the season ranked in the Top 5 by many media members I only had them #10. This year I am the only source in the country to pick them to win the title and I will be decked out in Seminole garb all year long while doing the Tomahawk Chop!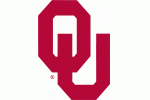 2. Oklahoma-The Sooners are my second favorite team because of many of the preseason magazines this year, (Athlon, Lindy's, etc) I am the only one to project them to play in the National Title Game. While they have suffered some attrition this offseason, I will be rooting for the Sooners to finish the season 12-0 and play for the national title.

3. Troy-The Trojans are traditionally a perennial Sun Belt power and are a favorite to win the conference year in and year out. However, this year coming off a rare losing season (3-9) most publications are down on the Trojans this year and even one source (Athlon) picked them to finish #7 in the conference! I picked Troy to finish #2 this year which is higher than all other sources and for the first time ever I will have to get my wife to buy me a Troy shirt and/or polo for me to wear this year!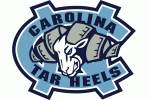 4. North Carolina-In my power poll, I have the Tar Heels ranked only #30 in the country while I have Virginia Tech #20. However, similar to Georgia last year, UNC avoids the two best teams in their conference (FSU/Clem) and gets VT at home. Because of their manageable schedule and despite being ineligible to play for the ACC Champ I picked the Tar Heels to finish higher than the Hokies in the ACC Coastal and since I was the only publication to do this, I will be a big Tar Heel fan this year.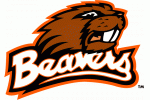 5. Oregon St-Traditionally the Beavers are a thorn in my side as routinely under HC Mike Riley I have under-picked them in the Pac-12 only to have them overachieve my expectations. This year most publications have them picked either 5th or 6th in the Pac-12 North. I, on the other hand, have them picked to finish 4th which is higher than all of the other sources which means unlike most years I will be a big Oregon St fan this year.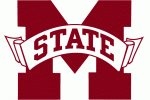 6. Mississippi St-Last year a lot of people were high on the Bulldogs as they were ranked #20 in the preseason and in fact were nearly a TD favorite vs the defending national champion (Auburn) ON THE ROAD in week two! I did not have them in my preseason Top 35 because of their schedule as they had to play LSU/Alabama/South Carolina at home while many of their winnable games were on the road. This year it's the complete opposite as most of winnable games are at home and I have them picked #4 in the SEC West. No other service has them picked that high as most have them picked #6 in the West and unlike last year I will be a big supporter of the Bulldogs and am thinking about purchasing one of those infamous Cowbells as I watch their games this fall which should make huge Miss St supporter Neely Tucker very happy!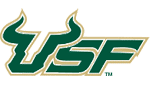 7. USF-Most preseason publications including the Big East media have picked the Louisville Cardinals to win the BE. I decided to go with the talented Bulls to get to their first ever BCS Bowl while one preseason publication (Lindy's) even picked the Bulls to finish 6th in the Big East. Needless to say I will be rooting for the Bulls to win every game this fall with the exception of the Florida St game.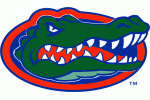 8. Florida-Last year I picked the Gators lower than most preseason publications and was accused of being a Georgia Bulldog fan for picking them to be the surprise winner of the SEC East. After the Gators started 4-0, I was bombarded by Gators' fans for how wrong I was on my preseason prediction and many UF fans were projecting a win over Alabama. This year the Gators are my surprise pick to win the SEC East and just one year after being accused of being a Bulldog fan by Florida supporters, now I'm accused of being a Gator homer by Georgia fans!
9. Air Force-The consensus on the Falcons this year is that most publications have them finishing #6 in the MW. I have them rated #4 which is higher than most. The Falcons have suffered some attrition this offseason which has not helped me however I am hoping HC Troy Calhoun can get the most out of his team this year.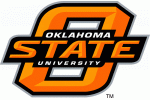 10. Oklahoma St-The last time the Cowboys lost their QB, leading rusher and leading receiver was two years ago. Cowboys fans were all over me that year even though every single preseason publication had picked them to finish 5th or 6th in the Big 12 South (I had them picked 6th). Naturally they overachieved everyone's expectations that year by finishing with a then school-record 11 wins. This year while most publications picked them to finish 4th or 5th in the Big 12, I picked them to finish tied for 2nd in the Big 12 and I think they will have a much better season than expected. I currently don't own a Oklahoma St shirt or tie but this year I will have my wife buy me both as I will be a huge Cowboy fan this year!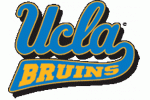 11. UCLA-I picked the Bruins to finish 2nd in the Pac-12 South while everyone else has Utah. Naturally I didn't expect them to lose their leading tkl'r from a year ago but hopefully new HC Mora will have better luck on the injury front at A) QB…B) OL and C) the entire team than what former HC Neuheisel did.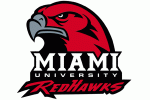 12. Miami, Ohio-Last year the Redhawks were coming off a MAC Title and were the media's pick to win the title. I had them much lower than most preseason publications (tied 3rd with Kent St) and they finished 4-8. This year most publications have them picked 3rd or 4th in the MAC East while I have them tied for 2nd with Bowling Green. I think this year's team is even better than the one that won the MAC title in 2010 and while I currently don't own a Redhawk shirt, I will definitely have to pick one up this year.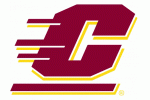 13. Central Michigan-Two years ago, the Chippewas were coming off a MAC Title (3rd in 4 years) and I had the audacity to pick them to finish 5th in their own division! Each of HC Enos' first two years I have expected them to struggle but this year this is clearly his best team yet and I picked them to finish 4th in the MAC West. I am shocked that the preseason consensus among the other preseason publications has the Chippewas finishing last in the division and needless to say I will be wearing a CMU Tie many times this year.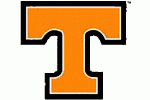 14. Tennessee-In Dooley's first two years the Volunteers had a combined 19 returning starters and were very inexperienced. Last year they lost WR Hunter early game #3 and QB Bray was out for several games This year alone they have 19 returning starters and while HC Dooley is on the hot seat, this clearly is his best team yet and a year after finishing 1-7 in SEC Play, I have the Vols finishing #4 in the SEC East.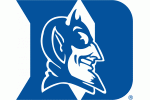 15. Duke-I think the Blue Devils are on the cusp of a bowl berth and while every other publication has them picked dead last in the ACC Coastal, I have them tied with Miami and Virginia for 4th. This is the first time I can honestly say that I will have a very keen interest in the Blue Devils success and will definitely buy a Duke shirt for the upcoming season.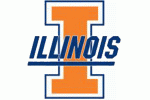 16. Illinois-The last time a HC inherited a former Ron Zook team, he seem to have some instant success and I think the same applies here with new HC Beckman. Most preseason publications picked Penn St to finish 3rd in the Leaders Division but I had the Illini picked 3rd and only had Penn St 5th. With all the recent Penn St transfers, I am pretty content with that prediction!
17. Western Michigan-I was kind of surprised to see Toledo as the media's favorite to win the MAC West as they disappointed last year having WMU and NIU at home and this year they have to play those two on the road. The Broncos are my pick to win the MAC this year and I will be a big fan!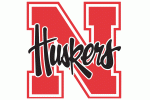 18. Nebraska-Everyone in the media is talking about Michigan and Michigan St in the Legends division while the Cornhuskers are being left out. While most publications have the Wolverines taking home the crown I had Neb, UM and MSU each tied a top the division with the Huskers winning the tie-breaker.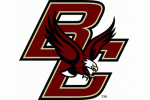 19. Boston College-The Eagles are picked by many to finish behind Wake Forest in the ACC Atlantic while I picked them 4th and they are much improved this year. While they did not make my most improved list, I do think the Eagles have an excellent shot at a bowl this year.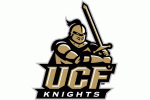 20. UCF-For the past six years I have nailed the Top-Rated Non-AQ team as far as the final AP Poll goes in my magazine. Even though most predictions have the Knights picked to win CUSA East this year, no one has them ranked in their preseason Top 25. I, on the other hand, have them picked to finish #15 and they are my Top-rated Non-AQ team this year so I will be decked out in UCF gear all year long.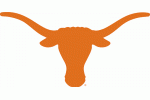 21. Texas-A lot of people are torn on the Longhorns this year, while Lindy's has them picked 5th in the Big 12 and Blue Ribbon has them 6th, I have them picked to finish tied for 2nd (Athlon also has them 2nd). I do have the Horns as my #1 surprise team (darkhorse national title contender) and have them #7 in my Preseason Top 40, which is higher than all the other publications (GamePlan also has them #7). I will be pulling for them in 11 of their 12 games this year besides Oklahoma.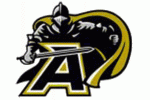 22. Army-Despite coming off a bowl last year, many Black Knight fans were upset that I called for a losing season. This year Army is one of the more improved teams in the entire country and I actually call them to end their long losing streak to their arch-rival Navy as they will make it back to a bowl.

Only 9 Days Left Until the First College Football Game!