| | |
| --- | --- |
| Daily Blog • August 25, 2012 | |
The college football season is fast approaching and in today's blog I will give you a sneak peak at some of the early marquee college football non-conference games and how I think they will shake out as of right now. Also included is your current voting tallies for each of these games.

Remember if you visit the homepage right now, you can get a head start on voting in the Non-Conference Poll with all the non-conference games. To see where you rank against other voters, as soon as your vote is entered in, you will see the % stacked with or against you. In the next day or two the four remaining non-BCS conferences will be added on the front page. The Non-Conference Poll will run until Sunday, Aug 26th. On Monday the 27th, look for the Weekly Polls to start. There are games every day Thursday August 30th thru Monday September 3rd as the first week of the season looks to kick off with a bang! Weekly prizes will be awarded throughout the season.

Marquee Early Non-Conference Match-ups
With Your Current Voting % on Top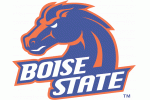 at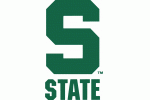 Boise St at Michigan St Aug. 31. First meeting. BSU will open the season vs a ranked BCS tm for a 4th str yr. Boise is 8-1 S/'06 vs BCS schools (only loss at Wash in '07). They are also 21-1 the L/4 yrs in true road gms. However, Boise is one of the least exp'd tms in the country with just 7 st'rs back replacing 6 NFL DC's and QB Kellen Moore. MSU has 13 ret st'rs but just 21% of their off yds returning while Boise has 36%. MSU will field one of the best D's in the country, with a top notch RB corps and OL going against a Boise front 7 that returns 0 st'rs. My computer calls for MSU to have a 195-50 rush yd edge, a 227-196 pass edge (422-246 overall) and projects a 30-18 Spartan victory. With Boise's young team making their first road trip I'll go with MSU 30-20 for my forecast!
vs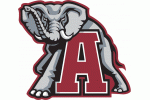 Michigan vs Alabama Sept. 1 - Dallas, TX Cowboys Stadium. Since 1999 the National Champ from the previous year is 13-0 with an avg win of 45-13 in the season opener. This will be the first reg ssn gm between the two tms as the prior 3 have all come in bowls. UM won the L/gm ('99 Orange Bowl) 35-34. Bama did not face a dual threat QB like Denard Robinson LY and has just 5 ret sts from the best D in CFB LY but they still have my #3 rated D. UM is a veteran tm with 13 ret st'rs. The biggest matchup edge is Bama's #1 rated OL vs a rebuilt UM DL with 1 ret st'r. UM only faced 2 ranked tms away from home LY and were outgained 710-434 in those but got a fortunate win over VT in the bowl. They have just just 2 Top 10 tms last 2 yrs and lost by a comb 85-35. My Computer forecast for Bama/Mich calls for Bama to have a 196-155 rush edge, a 245-182 pass edge and outgaining the Wolves by 104 yards (441-337) with a 31-21 proj score. Only once all yr in 2012 did Bama's D give up 2 TD's vs an FBS foe but that might happen here. Still games like this are won up front at the LOS and Bama has the edges. Roll Tide 31-17!
vs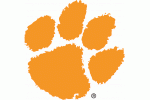 Auburn vs Clemson Sept. 1 - Georgia Dome. These two met here in the 2007 Chick-fil-A bowl and Aub won in OT, 23-20. LY's loss to CU snapped a 14 gm series win streak for AU and also the nation's best 17 straight wins. AU led 14-0 & 21-7 late 2Q but all'd 4 str td drives of 60/8pl, 81/12pl, 75/8pl & 80/4pl & never recovered. It was a great situation for CU as they were was off an FCS foe and AU was off a big gm at home vs Miss St. This is just the 7th time CU opens a season away from home s/'74 (1-5, only win '85). Last time CU opened here in ATL they were whipped by Bama 34-10. AU does have an SEC gm on deck while CU has Ball St. Aub rates a slight edge on D (#34-46) but CU has the offensive edge (#8-42). CU will be without the services of arguably the best WR in the country, Sammy Watkins (susp'd) but does have other exp'd skill position ply'rs in QB Boyd and RB Ellington. CU has the more exp'd QB and AU's D did yield over 400 ypg LY but with the susp of Watkins this gm rates as a toss-up so I'll go with the "SEC Tigers" 27-24.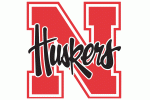 at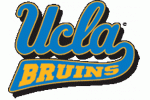 Nebraska at UCLA September 8th. Nebraska is 6-1 vs the Bruins s/'73 winning the L/meeting in '94 49-21. Neb is 7-3 in road gms vs non-conf BCS tms but the Bruins are 11-3 hosting non-conf foes. UCLA has 2 extra days to prep off Thurs night gm and it is their home opener where they are 12-2 including 5-2 vs BCS Teams. The D's are even while the Huskers have the edges on off (#21-45) and ST's (#9-56). Nebraska did win at Wash in 2010 (56-21) and UCLA has a 1st year HC and will have an excited home crowd. The Huskers figure to travel about 20,000 fans for this as well and I'll call for the Huskers to pick up a close 28-27 win.
at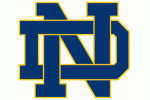 Michigan at Notre Dame Sept. 22 There have been ELEVEN upsets in this series in the L/16 gms! LY UM was at home in the first night gm ever at Michigan Stadium. ND appeared to have it won numerous times. At half ND led 17-7 with a 15-3 FD edge with UM's only score being a 45-yd drive after an int and ND was also int'd at the 2. ND led 24-7 after 3Q's. ND fumbled at the UM7 with 6:08 left and UM took the lead with 1:12 left on a 21 yd TD pass. ND drove 60 yds and got a 29 yd TD pass with :30 left to apparently re-pull out the win but UM got a 64 yd pass to the 16 and then opted to go for the td and got it with :02 left. ND has blown 4Q leads in this series each of the L/3 yrs allowing UM to score a TD with :30 left or less remaining in each one. UM is off AF and UMass while ND is on 3rd str B10 gm. However, ND now gets this gm at home and at night (UM 4-8-1 at ND S/'80). My computer says UM has a 173-155 rush edge while ND has a 288-214 pass edge (ND 443-387 overall) and projects a 32-23 Irish victory. I say this one comes down to the wire yet again but this time ND pulls it out 27-24.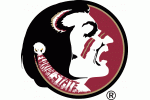 at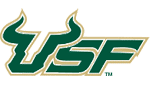 Florida St at USF Sept. 29 - The last and only gm was in '09, USF won 17-7. USF led 14-0 into the 4Q. They forced 3 TO's, stopped FSU at their 1 and FSU missed a 44 yd fg. FSU cut the deficit to a TD but a sk/fum led to a USF fg w/3:44 left. It was then little known Frosh QB BJ Daniels' coming out party as he threw for 215 yds and 2 td (126 rush). The Noles come in off a ACC showdown vs Clem while USF is off Ball St with lowly Temple on deck. The Noles have the clear talent edges but USF has the situational edge. This one could be close at the half but expect the Noles to pull away in the 4Q. FSU 31-18!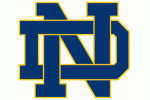 at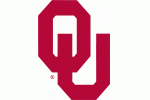 Notre Dame at Oklahoma Oct. 27 - OU is 1-8 S vs ND with their only series win in South Bend in 1956. The L/meeting was in '99 and ND's last trip here was in 1966. The Sooners come in off Kansas St and only have Iowa St on deck while the Irish continue on with Murderer's Row (Toughest sked in country TY) off Miami, Stan and BYU. While the tms are close talent wise on off, def and ST's a key mismatch could be OU QB Landry Jones and his WR's against an inexp'd ND secondary with 2 new st'rs at CB. Also ND enters this season just 2-13 vs ranked foes. I look for the Sooners to roll to a two-touchdown win 37-23!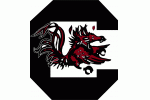 at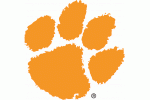 South Carolina at Clemson Nov. 24 CU was on a 10-2 run in this series but SC has won 3 in a row. In 2010 CU appeared to be at an advantage at home facing a SC team that had the SEC Title game on deck. SC still won 29-7 with a 322-251 yd edge. LY SC was at home and had the advantage with CU having the ACC Title game on deck. This time it played true to form as SC got their 3rd str win in the rivalry for the first time since 1968-70. SC dominated with a 450-153 yd edge and won 34-13. There is definitely no love lost here between Spurrier/Swinney and unlike the last three which have been blowouts this one will be tight with the home Tigers getting the win 26-23.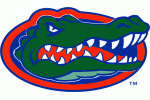 at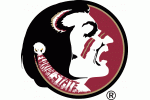 Florida at Florida St-Nov. 24. These tms have played every yr since 1958. UF was 6-0 before 2010 and amazingly this once close rivalry has been decided by 33, 30, 21, 24 and 14 points the L/5 yrs. From 2007-'09 UF won the 3 gms by an avg of 42.3-14.3 and were +260 ypg. The L2Y UF lost on the road 31-7 but were only outgained 333-276 and LY UF actually had a 184-95 yd edge and 11-7 FD edge but lost 21-7 as UF QB Brantley had the worst game of his career with 3 ints. HC's Fisher and Muschamp are close friends but this rivalry should begin to heat up as both tms are much improved. Both have much better offenses than a yr ago and both have two of the top 5 defenses in the country. Florida is my pick to win the SEC East this yr and haven't dropped 3 str in this series in more than a decade but the Noles are at home and are my pick to win the national title! My computer projects FSU with a 101-67 yd edge and a 275-200 pass yd edge (376-267 overall) and calls for a 25-20 FSU win! I'll go with the Noles 27-17!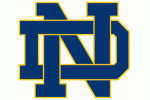 at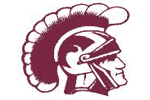 Notre Dame at USC Nov. 24 - USC has flat out dominated this rivalry. They are 9-1 and have outgained the Irish 165 ypg. In their lone loss USC had a key drop on wide open td passes and lost by 4 in '10. LY was a great situation for ND as they were off a bye, having their first night game in 21 yrs and USC had just played on Thur vs Cal and had a huge game vs Stanford on deck. Despite those advantages, USC had a 443-267 yd edge and jumped out to a 17-0 lead. The key play of the game, the Irish had battled back to 17-10 thanks in part to a 96 yd KR td. ND went 89/19pl and on 3&gl from the 2, bkp QB Crist fmbl'd the snap and USC ret'd it 80 yds for a td and instead of 17-17 it was 24-10. Barkley/Woods/Lee should have a field day vs the Irish secondary as the Trojans roll 38-24.
If you have not already signed up to vote all you have to do is fill out your name and email with a password and you will be all set to take part in the voting. Remember throughout the season, weekly prizes will be awarded that include great PhilSteele.com merchandise!

Only 5 Days Until the First College Football Game!!