| | |
| --- | --- |
| Daily Blog •June 14, 2012 | |
Every year I am adding to new features and articles to my College Football Preview and this year for all 124 teams I have added a couple extra columns to the Game-by-Game Stats that you will find on the right hand page for every team. A lot of people have been asking me what those columns stand for and I thought I would explain it further in today's blog.
Last year during the season I was wondering how certain offensive and defensive performances that a team had vs a particular opponent stacked up on how the other opponents fared against that team. Not every performance as far as yards gained and given up is created equal due to the quality of opponent played. Let's face it gaining 300 yards of offense last year vs Alabama's defense would be far more impressive than gaining 300 yards vs Kansas' D. Here is a Description for the two new rankings in Game-by-Game Stats.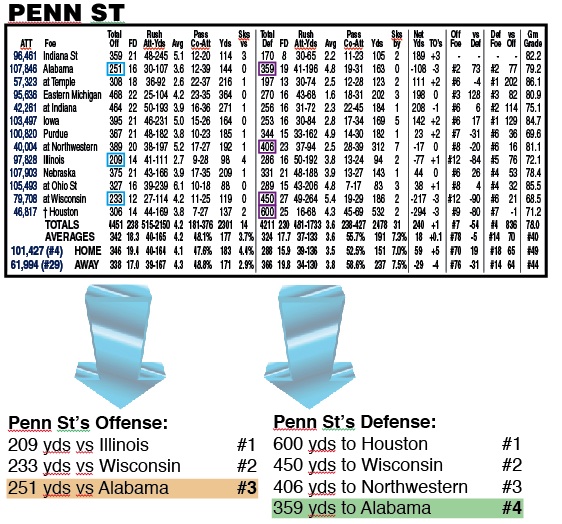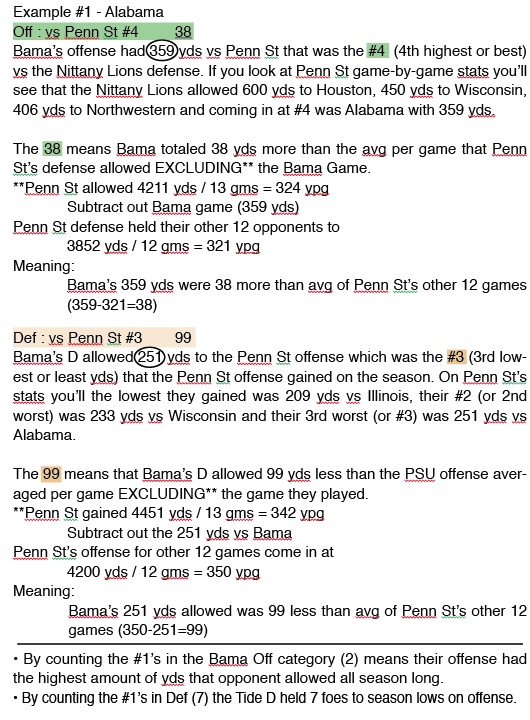 I hope this helps when it comes to explaining how teams fared vs their respective opponents. If you have further questions on these columns feel free to email brandon@philsteele.com.
Only 77 DAYS LEFT UNTIL THE FIRST COLLEGE FOOTBALL GAME!!!