| | |
| --- | --- |
| Daily Blog •June 16, 2012 | |
Who Will Be This Year's Surprise Team?
Do you think it is easy picking a National Champ prior to the year?

Since 1994, only 3 times has the preseason #1 team gone on to win the National Title. However, I am happy that I have correctly pegged the national champ in two of the last four years!

Last year Oklahoma was the preseason #1 team but I had Alabama #1 and the Crimson Tide came thru for me by easily winning the rematch vs LSU in the national title game! In 2008, Georgia was the preseason #1 team but I had FLORIDA to win the title and the Gators delivered for me!! Athlon was the only other source to have Florida #1.
Only in 1999 (everyone with Florida St), 2001 (two magazines with Miami, Fl) and 2004 (everyone with USC) did any of the Big 9 preseason magazines correctly pick the National Champ.

Past Surprise Teams

In 2002, it was yet another Surprise Team taking home the National Title. Ohio St was not even ranked in the preseason Top 10. In fact, only three magazines even picked them to win the Big Ten, let alone contend for a National Title. I am pleased to report I had OSU at #7, which was higher than any other publication and when the smoke cleared, they had beaten Miami, FL in the Fiesta Bowl and took home the National Title.

In 2003, there was another surprise champ and that was LSU. If you read my 2003 College Football Preview, you know I had LSU pegged as my #2 Surprise Team in the country saying they had a great shot at going undefeated and attaining the National Title. At the start of the year, not only did 8 of the Big 9 magazines NOT have LSU as a National Title contender, but NONE had LSU even winning the SEC WEST DIVISION. That year LSU simply won the SEC outright and shared the National Title!! The other half of the National Title went to USC who I had listed as my #5 Surprise Team despite the fact they had to replace their Heisman Trophy winning QB Carson Palmer.

In '04 almost everyone including myself pegged USC and Oklahoma to play in the Orange Bowl game so there was no Surprise Team in the title game BUT Auburn made no major publication's Top 10 and almost got to the big game with its unbeaten season. I had Auburn listed as my #7 Surprise Team in '04.

In '05 the #1 and #2 preseason teams met in the title game so there was no Surprise Team. Penn St was not ranked in the preseason and finished #3 in the final polls after having a losing season in '04. While they did not make my Surprise List, they were my #3 Most Improved Team.

The 2006 season was a VERY GOOD year for my Surprise Teams and almost a GREAT YEAR! I say almost a GREAT year because my #1 Surprise Team was Louisville and they came within inches of playing for the National Title. When I wrote the magazine I had expected the "Derby City Duo" of RB Michael Bush and QB Brian Brohm to be one of the top QB/RB combos in the country. Bush was lost in the 3Q of the opening game and Brohm was injured a few games later. Brohm was only a few games back from injury when the #3 Cards blew a 25-7 3Q lead and lost to Rutgers on a FG on the last play (which was a 2nd chance FG after the first one was missed but the Cardinals were penalized for being offsides). Had they held on and won they would have been #2 in the BCS poll and we would have had a pair of unbeatens meet for the title. As we saw, the Buckeyes were greatly affected by their 51 day layoff and were a vulnerable team. Louisville could have been the fourth team in FIVE YEARS to merit National Championship consideration that was one of my Top 10 Surprise Teams. That is a pretty good record considering I do not pick any of the projected preseason Top 10 teams.

In 2007, I had Ohio St listed as my #4 Surprise Team and they entered the season #11 but played in the National Title game. I had USF (unranked preseason) as my #5 Surprise Team and they climbed as high as #2 in the polls. I had Georgia (#13 AP) as my #6 Surprise Team and they finished #2 and almost played in the title game. I had Oregon my #10 Surprise Team and they were #2 when QB Dennis Dixon was injured. Had Dixon not been injured, they likely would have been in the title game. I had Missouri my #9 Surprise Team and despite being UNRANKED in the AP preseason poll, they were #1 when they faced Oklahoma in the Big 12 Title game and finished #4! I also had Hawaii going unbeaten in the regular season and playing in the Sugar Bowl which is exactly what happened!

In 2008, I had Texas Tech my #3 Surprise Team and they got to 10-0 (#2) and came very close (3-way B12 South Division tie) to playing for the Big 12 Championship and possibly the National Title game. Penn St opened the year #22 in the AP poll but was my #5 Surprise team and had they not given away a 9 point 4Q lead vs Iowa they would have been in the title game.

In 2009, the title game was Texas vs Alabama (both top 5 prior to year) so there were no surprise teams.

In 2010, I had AUBURN my #5 surprise team and despite entering the year #22 in the AP poll they ran thetable and won the national title!

So, what have we learned from all this information? Clearly, every year there has been an unexpected Top 10 team and some years there are big surprises like Oklahoma, Ohio St, LSU and Auburn who all took home the title after a 5-loss season (Auburn also had 5 losses in 2003 before going unbeaten in 2004). Now comes the question, "Who will be this year's Surprise Team?"

The last couple of February's on PhilSteele.com, I have posted my projected AP Top 10 for the upcoming year. I have hit 9 of 10 the last three years. The last 3 years ESPN has produced its preseason Top 25 and it comes out in April. Here is my expected list of the teams that will likely be ranked in this year's preseason AP Top 10 and I put them in order of how they will likely be ranked: USC, LSU, Alabama, Oregon, Oklahoma, Georgia, Arkansas, Florida St, South Carolina, Michigan and West Virginia. It's likely these 11 teams will make up the Top 11 this year, so I will NOT use any of them. Now let's take a look at this year's potential surprise teams.
I do want to reiterate that Ohio St and North Carolina both have the talent and schedules to run the table but I could not pick either because they are not eligible for the BCS Title.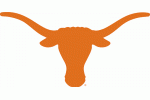 This year my #1 Surprise Team is the Texas Longhorns! The ESPN April ranking had them at #22 and they are 13-12 the last two years finishing unranked each year. Last year Texas did not have a Top 10 D (#11) by NCAA standards but had my #2 rated D as they held 5 opponent's to season lows and took on 6 of the top 13 offenses in the country. The 2nd best defense in the Big 12 confernce taking on these type of powerhouse offenses was Oklahoma and they finished #55 in the NCAA rankings! Texas has a top ten D again with 6 st'rs back but get a big upgrade on offense with my #4 set of RB's, #11 Rec's and #8 O-line and they will get the best QB play since Colt McCoy left after '09. Keep in mind Texas finished in the Top 10 seven of nine yrs (#12 in '03, #13 in '06) from 2001-'09 and that included five Top 5 finishes. Their toughest two gms are at Okla St and their Red River Rivalry vs Oklahoma. This is the 2nd year for their new coor's systems and remember four Nat'l Champs the last 12 years have been off 5 loss seasons.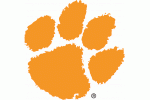 70 points. Ask anyone about My #2 Surprise Team the Clemson Tigers and the first thing they will say is 70 pts or "West Virginia just scored again." Clemson had a great season getting to 8-0 and #6 but went 2-4 down the stretch still managing to win the ACC Title. This year they have one of the top QB, RB and WR combos in the country with QB Boyd, RB Ellington, WR's Watkins and Hopkins. They played a lot of VHT true frosh LY and they are all now exp'd sophs. Most of their toughest ACC foes are in Death Valley and they should be favored in as many as 10 gms this year with 1 tossup (Auburn) and one clear cut underdog (at Florida St). Naturally I think Fla St will win that game but I expected VT to beat them in Blacksburg last year and Clemson prevailed even in a letdown situation off two big wins at home. How quickly the OL comes around (just 2 ret sts) will determine if this is a surprise National Title contender.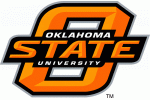 In 2010 everyone in the country made the mistake of assuming a large drop off by My #3 Surprise team the Oklahoma State Cowboys as they had to replace QB Zac Robinson (career passing leader), a thousand yd RB and WR Dez Bryant (1st Tm AA). There were 47 different tms that were picked among the various publications Top 25 and the Cowboys were not ranked by a single source! Brand new QB Weeden had a fine year. After spring the coaches wondered if a feature WR would emerge and it took until the end of August but Justin Blackmon did and had a huge year. OSU went 23-3 the last 2 yrs with those two. This year they depart and my biggest apprehension is that they go from a 28 year old QB to a true frosh, perhaps the largest dropoff EVER for a college QB position (10 years age diff!). OSU does have a solid O-line and my #8 set of RB's but their biggest difference is that the defense which was #107 LY could have a Michigan '11 type of improvement, as they have Top 25 defensive talent. They do draw Oklahoma on the road but could be favored in all their other road games meaning if they take care of business at home they could be a surprise team despite not being in the Top 15.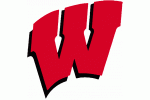 My #4 Surprise Team is the Wisconsin Badgers. LY AFTER my magazine was on the newsstands, Wisconsin signed Russell Wilson who had led the ACC in td passes each of the previous 3 years! Wilson is a tireless worker that came in and gave 100% effort every snap including in practice and elevated the team to the Rose Bowl (2 Hail Mary's away from a poss Nat'l Title appearance). Had I known that he was coming in and that Jim Tressel and Joe Paterno would not be coaching their respective teams when Wisconsin faced them, I would have had the Badgers #1 by themselves as opposed to tied for #1 in the Big Ten Leaders. Danny O'Brien is NOT Russell Wilson but the Maryland transfer is a good fit for the offense and they caught a huge break when Heisman finalist Montee Ball opted to return for his Sr season. UW avoids Michigan out of the Legends and their road games all fall into the winnable category with the toughest at Nebraska and Oregon St. They face my #56 schedule with only 3 ranked teams (no Top 10) and with two of those 3 in the friendly confines of Camp Randall.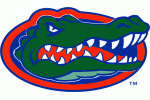 In 2010 in this spot I had a 2nd year coach in Gene Chizik who was not a popular hire (showing fans can actually be wrong) and was coming off an 8-5 season and My #5 Surprise Team, the Florida Gators, also have a 2nd year HC that is off a disappointing season at 7-6. A first year HC has to learn the players strengths and weaknesses and the team must learn his new systems. Year two everyone is up to speed. In 2000 Bob Stoops in his 2nd year shockingly won the Title. 2002 was Jim Tressel's 2nd year at Ohio St and he was the surprise National Title winner! Urban Meyer in his 2nd year at Florida took home a National Title in 2006. In 2010 Gene Chizik (2nd year) took home the title after going 8-5 his first year at Auburn. Third yr HC's have also won 4 in that span in '09-Saban Alabama, '07-Miles LSU, '03-Carroll USC and '97-Carr Michigan. LY Florida used 3 different QB's due to injury, they were -12 in turnovers, go from just 9 ret sts to 17 and go from only 3 SEC home gms to just 3 SEC true road gms (Texas A&M, Tennessee, Vanderbilt). They do have to face four Top 10 teams but only one of them on the road (Florida State). No one is talking about Florida to even win the SEC East but they will be at the end of the year.

If you want my complete list of 2012 Surprise Teams (12) make sure you check out pages 20-22 of this year's magazine!
ONLY 73 DAYS LEFT UNTIL THE FIRST COLLEGE FOOTBALL GAME!!!