| | |
| --- | --- |
| Daily Blog •June 25, 2012 | |
Making my Most Improved List has generally been a blessing for teams, as they usually make big turnarounds. In 1999, the #1 most improved team in my Preseason Rankings was Hawaii and they had the NCAA's largest turnaround on record, going from a winless season in 1998 (0-12) to 9-4 and a bowl victory one year later!!!

The year 2000 was a VERY successful season as well for my Most Improved Teams. Of the top 14 Most Improved Teams that year, TEN went from a losing season to being bowl eligible!!!! South Carolina was my #6 Most Improved Team (MIT) and they went from 0-11 in 1999 to beating Ohio St in a Jan 1 bowl to finish 8-4.

In 2001 and 2002, nine of the 20 teams on my Most Improved List list each year went from having a non-winning season to making a bowl. Colorado went from 3-8 to just missing out on the National Title game in '01. In 2003, 8 of the top 20 teams went from a .500 or losing seasons to being bowl eligible. Memphis, my #8 Most Improved Team. The Tigers went from 3-9 to a super 9-4!!!!!

There was a total of TEN teams that did not have winning records in '03 who improved to a winning record in '04. NINE (90%) of them were on my list! My #1 Most Improved Team, Texas A&M, went from 4-8 to the Cotton Bowl.

In 2005, the top 16 MIT's on my list in '05 had a comb record of 66-111 (37%) in '04 and improved to 102-84 (55%) in '05. Penn State went from 4-7 to #3 AP and nearly played in the National Title game. Oregon went from 5-6 to #6 after the regular season, finishing at 10-2!!

2006 was another great year for this list. My #1 Most Improved Team was Arkansas which went from 4-7 to SEC West Champs and rose as high as #5 AP!!

2007 was another terrific year! The 22 teams on my list had a comb record of 92-177 (34.2%) in '06 but were 145-134 (52%) in '07.

In 2008 twelve of my top 13 Most Improved Teams went from non-winning seasons to bowl eligibility or 92%!!! Those 13 went from a combined 50-95 (34.5%) in '07 to a 94-62 (60.3%) record in '08!!!

2009 was another successful season with 22 teams making my list and of the 22, 12 went from a losing record to bowl eligibility. Ohio won the MAC East after going 4-8 in '08 and SMU went from 1-11 to 8-5!!!

In 2010 my #1 Most improved team Tulsa went from 5-7 to 10-3 and #24 AP! The 19 teams that made the list had a combined record of 82-149 35.5% in '09 and improved to a combined 132-109 54.8%!!

Last year my MIT was Houston and the Cougars had the largest turnaround in the NCAA going from 5-7 to 13-1 and just missed out on a BCS bowl! My #2 MIT was Georgia and they went from a losing record to the SEC Title game.

With this type of success through the years, you might think that it is very easy to pick teams that had losing records the previous year and have become bowl eligible the next season. I went back to 1992 and took a look at all of the teams that finished with losing records in a season. In that span, there have been 1,024 teams that finished with a record below .500. Of those 1,024 teams, only 296 of them managed to finish ABOVE .500 the next year which comes out to just 28.9%. Teams now play a 12 game regular season so a 6-6 record equals bowl eligibility. To be fair, out of the 1,024 teams an additional 54 earned a .500 mark the next year. So, of the 1,024 teams, 350 or 34.2% managed to go from a losing record to at least .500 the next year.

The combined record of all of the teams which had a losing record from 1992-2010 was 3256-6220 or 34.4%. The next year those same teams showed a slight overall improvement in their records to 4122-5637 or just 42.2%. So on the average, a team that had a losing season in that span improved by 7.8% over the previous year's record. Naturally, the teams I feel are the most improved are in my Top 10. My top ten Most Improved Teams over the last 10 years had a comb record of 409-755 (35.1%) the previous year which improved to 652-573 (53.2%) the next year. That is 18.1% better than the previous year which is more than DOUBLE the normal improvement for teams with losing records. The L2Y's the top ten Most Improved teams went from 93-151 38.1% to 149-110 57.5% for a 19.4% improvement!

Looking for some major turnaround teams this year that will surprise? Here are my Top 6 Most Improved Teams this year!
2012 Most Improved Teams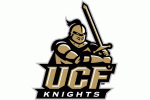 #1 UCF.
The team at the top is UCF who will be vastly improved and are my pick to win the CUSA Title. There are a lot of signs pointing upward. UCF had SIX net close losses last year, have 16 returning starters and despite their 3-5 CUSA record were +39.8 ypg (5th best). While they do pull SMU and Tulsa out of the West, they get Southern Miss at home. 5 of my 9 sets of power ratings call for a double digit win season.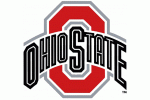 #2 Ohio St. Urban Meyer steps into a tremendous situation as OSU is coming off their first losing ssn s/'88 so expectations will be lower. He inherits 15 returning starters, does not have the suspensions hanging over their heads as they did LY, has one of the top rated D's in the Big Ten and with QB Braxton Miller, the perfect fit for his offense, I rate the Buck's QB's #2 in the Big Ten. OSU plays the toughest schedule of any Big Ten team as they draw the top 3 tms out of the Legends (UM, Neb, MSU) and have to play both MSU and Wisc on the road. While ineligible to play for the Big Ten Title, they could very well finish as the top tm in the Leaders, especially if they win in Madison on Nov. 17th.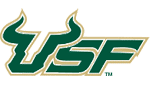 #3 USF. A quick check of last year's standings show USF at the bottom of the Big East Conference at just 1-6 and you would think they were one of the BE's weaker teams. On the contrary, USF was +26.4 ypg in BE play (#2 of returning BE members) and in their 6 losses, they had 2H leads in FIVE of them. LY's squad had just 11 returning starters while this year's group has 15. Skip Holtz always had his units overachieve at East Carolina and should show that '11 was an aberration. With the Bulls having just 3 BE away games this year, they get my call to win their first ever conference title and BCS bowl berth.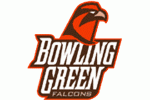 #4 Bowling Green. Last year when I spoke with Coach Clawson I pointed out that they would likely be an underdog in 7 of their 8 MAC games and that they were. BG still managed a 3-5 MAC record and very nearly became bowl eligible with a couple of tough losses. This year they have 17 returning starters (#1 MAC) and a more favorable schedule with 2 of their MAC road gms at Akron and UMass. Despite the fact they have just 3 true MAC HG's, BG makes my Most Improved List and has a great shot at getting to their first MAC Title game since '03.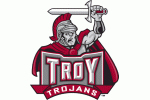 #5 Troy. I was shocked by Troy's performance last year as amazingly they were -119.5 ypg in the SBC which was 2nd worst. It was just the 2nd time (-0.7 in '05) they had ever even been outgained in league play in the last 8 years. Troy had won at least its share of 5 straight SBC Titles but went 3-9 overall and 2-6 in the conf finishing 7th. It was a team that started out competitive vs BCS foes as they led Clemson at the half and only lost to Arkansas by 10. There are a lot of indicators pointing upward for Troy with the key 2 being that they were -12 in TO's last year and my Stock Market Indicator. Troy has 15 returning starters, which is unusual for a Blakeney team (most s/'04) and after LY's unusual finish, I expect Troy to come out with a vengeance and be a prime contender. Troy fans circle Oct 20th because that will be a deciding factor if Troy can win their 6th SBC Title in 7 yrs.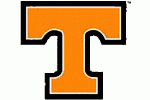 #6 Tennessee. Derek Dooley is a coach squarely on the hot seat but he has by far his best team yet. Keep in mind he stepped into a tough situation being the 3rd HC in 3 years with many players transferring out. This year they have 19 returning starters (#2 in the country, only behind new FBS member UTSA, 21). Last year Tennessee had the toughest schedule of any SEC team drawing Alabama, LSU and Arkansas out of the West and this year avoid both LSU and Arkansas. Eight of my 9 sets of power ratings call for at least an eight win season (2 call for DD wins) and the Vols get back on my Most Improved List.
You can expect a high % of the teams on my 2012 MIT list to go from a losing record to bowl eligibility and over half will make the postseason! If you want the complete list of teams go to the PhilSteele.com Store and purchase my 2012 College Football Preview!
ONLY 66 DAYS LEFT UNTIL THE FIRST COLLEGE FOOTBALL GAME!!!