| | |
| --- | --- |
| Daily Blog •April 6, 2013 | |
For the past several years I have projected the preseason AP Top 10 nearly six months in advance and I have correctly projected at least nine of the Top 10 teams each year. It is one of my more popular blogs in the off-season and last year with its overwhelming popularity I decided to expand it for the first time to 24 teams! The initial year results were stunning as all 24 teams did in fact make the AP Top 24 in August! This year I have decided to expand it yet again to 26 teams as I feel that all 26 of these teams have a great chance at making the AP Top 25 when it is released in August.

I will mention it now and I will mention it numerous times throughout today's blog that this is NOT MY preseason Top 26 for next year, it is where I project the AP Top 26 to come out at the start of the season. I have also strategically projected 26 teams and not 25 because I feel one of the bottom 3-4 teams could slip due to injuries, suspensions, transfers or preseason magazine projections.

Most AP voters usually look at a couple of criteria when they evaluate a team for the upcoming season. First they look at the number of returning starters that the team has coming back particularly at the offensive skill positions. A team that returns its starting QB and a combination of its RB and WR's is often times more highly thought of than a team that loses its starting QB but returns its entire offensive line. Similarly a team that returns most of its starters on offense but loses a lot of its defensive playmakers usually is more highly thought of than a team that returns a majority of its defensive starters but loses its skill position players on offense.

Another factor that is heavily weighted is the performance of the team in the bowl game, which undoubtedly is the lasting image of that team in the off-season. A team coming off a huge bowl win usually is more highly thought of than a team that is coming off a bowl loss regardless of what their schedule looks like for the upcoming season.

Using these criteria and a few more, I project the preseason AP Top 10 every year at the conclusion of the previous season, which in most cases is nearly six months in advance. Now as you all know, a lot can happen from now to August including injuries, suspensions, transfers, etc. If you want to see how I have performed with my Top 10 projections refer to my February 5 blog. Also it should be noted that a couple of teams have been moved up or down to reflect what has happened since that last blog, which includes national signing day.

Now let's take a look at this year's projected Preseason AP Top 26 and keep in mind again these are NOT MY preseason Top 26 teams!
Projected Preseason AP Top 26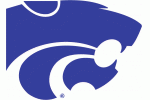 No. 26 Kansas St-No coach has gotten more out of his team the last two years than Bill Snyder as the Wildcats are off back-to-back double digit win seasons. This year they do lose their all-everything quarterback in Collin Klein, but do return 8 starters on the offensive side of the ball including their top rusher John Hubert. On defense, they return just 2 starters, but as usual coach Snyder has brought in some JUCO's to fill in the gap as he has had great success with that formula throughout his storied career. The schedule does have them traveling to Texas and Oklahoma St early, but they do have 5 Big 12 home games (4 away), which includes Baylor, TCU and Oklahoma.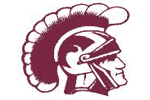 No. 25 USC-No team underachieved more last season than USC, who became the first team ever to go from preseason AP No. 1 to unranked by the end of the season. However, this year the Trojans welcome back 15 returning starters including their leading rusher Silas Redd and the nation's best WR in Marqise Lee. On defense, they return 5 of their top 5 leading tacklers and the schedule has them playing 5 Pac-12 home games (just 4 away) and they avoid Oregon from the Pac-12 North while playing both Stanford and UCLA at home.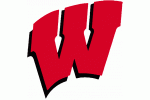 No. 24 Wisconsin-The Badgers may have lost their head coach and the NCAA's career-leader in touchdowns (running back Montee Ball) but they do return 15 starters from a program that has made 3 straight Rose Bowl appearances. They return all of their QB's from a year ago, have James White and Melvin Gordon at running back (1,427 rush yds combined LY) along with their leading receiver Jared Abbrederis. On defense, they return linebacker Chris Borland and the schedule also gets easier as they avoid Nebraska, Michigan and Michigan St from the Legends division.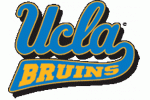 No. 23 UCLA-Jim Mora, Jr revitalized the Bruins last year as they won the Pac-12 South and had their most wins since 2005. This year they return 13 starters including quarterback Brett Hundley and their leading receiver. While they do lose RB Franklin, their defense returns three of its top 4 players and Mora, Jr. brings in my #10 recruiting class. The schedule is difficult as they play Nebraska, Stanford, Oregon and USC all on the road but there currently are 7 FBS head coaches that came from the NFL in June Jones, Mike Riley, Steve Spurrier, Nick Saban, Bobby Petrino and Lane Kiffin and ALL of them improved their record in year 2. Will Mora do the same?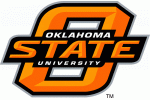 No. 22 Oklahoma St-After their most successful run in school history (23-3 in 2010-'11), the Cowboys fell back to 8-5 last season. Much of that was due to injuries and consistency from the quarterback position as head coach Mike Gundy had to play three different quarterbacks. This year they return 15 starters including all three of their starting quarterbacks and also their top 3 receivers from a team that crushed Purdue 58-14 in the bowl game. While they do have to travel to Texas, they get Kansas St, TCU, Baylor and the Bedlam game against Oklahoma all at home and could find themselves as one of the Big 12 favorites.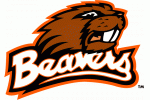 No. 21 Oregon St-Mike Riley is one of the most underrated head coaches in the country as he routinely outperforms my expectations including last year as the Beavers off a 3-9 season rebounded to go 9-4. This year they return 15 starters including both quarterbacks, their top 3 rushers, 5 of their top 6 receivers and their top 5 tacklers on defense. The schedule has them pulling USC from the Pac-12 South but they get the Trojans at home while also hosting both Stanford and Washington from the North as they try to revenge a pair of close losses from a year ago.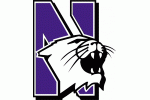 No. 20 Northwestern-Last year the Wildcats were just 5 minutes and 3 seconds away from going unbeaten as they led in the fourth quarter of all 13 of their games. They still finished with 10 wins (most s/'95) and finally broke their long bowl drought (s/'48) with an impressive win over Mississippi St in the Gator Bowl. This year they return 15 starters including their top 2 quarterbacks, top 3 rushers and top 3 receivers. The schedule does get more difficult as each of the last two years they have avoided Ohio St and Wisconsin from the Leaders division but this year they draw both the Buckeyes and Badgers.

No. 19 Michigan-Coming off an 11-win season highlighted by a Sugar Bowl win in Brady Hoke's first year, expectations were high for the Wolverines in 2012 and while they disappointed to an 8-5 finish, they did lose 4 games to Top 10 teams (Alabama, Notre Dame, Ohio St and South Carolina) which all took place away from home. This year there is no Alabama on the schedule in non-conference play and they also get Notre Dame, Nebraska and Ohio St all at home. They do return 12 starters, which is their fewest since 2008, but Brady Hoke has done very well stockpiling the talent including bringing in my #5 Frosh class this year.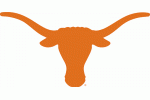 No. 18 Texas-It certainly has been a disappointing last couple of seasons for the Longhorns as after 9 straight seasons of finishing with 10 or more wins ('01-'09), the Longhorns have failed to reach the 10-win plateau each of the last three years. On the bright side, the Horns have been trending back up after their 5-7 campaign in 2010 as they won 8 games in 2011 and 9 last year and this year they are one of the most experienced teams in the country with 19 returning starters. They return both quarterbacks with David Ash the clear starter, also return their top 4 rushers and 5 of their Top 6 tacklers and on defense get back DE Jackson Jeffcoat from injury. The schedule is softer than a year ago as they host both Kansas St and Oklahoma St.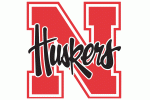 No. 17 Nebraska-The Huskers have been consistent under Bo Pelini as they have won at least 9 games each of his five seasons but have also lost four games each of those years as well. This year could be the year they finally break thru as they return 8 starters on offense including quarterback Taylor Martinez who returns for his 4th-year as the starter. The Achilles Heel for the Huskers last year was a defense that allowed 27.6 ppg and they return just 4 starters on that side of the ball this year. However, their schedule is manageable as they avoid Ohio St and Wisconsin from the Leaders division and also play their first five games at home.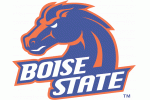 No. 16 Boise St-In a clear rebuilding year last year with just 7 returning starters, the Broncos still managed 11 wins, their 5th consecutive Top 25 finish and also grabbed a share of the MW crown. This year they are more experienced especially on the defensive side of the ball as they return All-MW DE Demarcus Lawrence who had 9.5 sacks a year ago. The schedule is difficult as they must play at Washington and at BYU in non-conference play and also pull San Diego St and Fresno St (both on the road) from the West Division in conference action.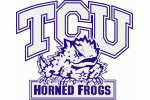 No. 15 TCU-Looking at the surface, you may categorize TCU's inaugural 7-6 campaign in the Big 12 (worst record s/'04) as a disappointment but considering all of the injuries, transfers and suspensions they had to deal with along with the added strength of schedule jumping to a BCS conference, one could argue it was one of Gary Patterson's best coaching jobs. This year they are much more experienced with 16 returning starters and will also welcome back quarterback Casey Pachall, who is the career leader in pass efficiency out of all of the quarterbacks in the NCAA. The schedule is difficult starting with the opener against LSU in Dallas Cowboys Stadium and they must also play at both Oklahoma and Oklahoma St.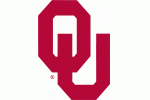 No. 14 Oklahoma-Even after three straight double digit win seasons the Sooners could find themselves with their lowest preseason AP rank since 2000 as they have started in the Top 11 each of the last 12 years. Gone are four-year starting quarterback Landry Jones and four of their top 5 tacklers including All-American S Tony Jefferson. Blake Bell will take over for Jones at quarterback after accounting for 24 rushing touchdowns in the last two years in the "Belldozer" package but will have to prove that he can be a weapon in the pass game as well. On the positive side, they do return their top two rushers and their OL is in much better shape than what it was a year ago. The Sooners do have a tough schedule as they play Notre Dame, Texas, Baylor, Kansas St and Oklahoma St all away from home.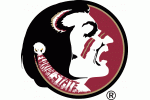 No. 13 Florida St-My pick to win it all last year came within one fourth down stop away against NC State (blew a 16-0 HT lead), of starting the season a perfect 11-0. Even with that disappointment, they still would go on to win 12 games and win the ACC Championship and the Orange Bowl. The Noles look to continue their run back among college football's elite but will have to do so in 2013 without quarterback EJ Manuel who incredibly won four bowl games as a starter. It looks like Clint Trickett, Jacob Coker and Jameis Winston will battle it out to replace him but whoever the starter is, they will be surrounded by plenty of skill position talent and will be taking snaps behind one of the best offensive lines in college football for 2013. On the other side of the ball, they lose several key players from last year's No. 2 total D including All-American DE Bjoern Werner and lost DC Mark Stoops to Kentucky. Head coach Jimbo Fisher has recruited well lately (3 straight Top 10 classes) so I don't think the cupboard is bare and the ACC Atlantic title will probably be decided with a road trip to Clemson as the Noles avoid Virginia Tech and North Carolina from the Coastal division.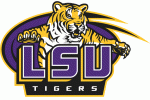 No. 12 LSU-Arguably no one in recent history lost more production to the NFL Draft than the Tigers who saw a record-11 players declare early. The losses are massive especially on the defensive side of the ball, which will see the loss of arguably its top 5 or 6 players. It starts with Barkevious Mingo and Sam Montgomery at DE and continues with their best LB in Kevin Minter followed by CB Tharold Simon and S Eric Reid. On offense, quarterback Zach Mettenberger does get back his top two rushers and top two receivers and the OL will have to do a much better job of protecting him after allowing 32 sks (9.0%). The schedule is very difficult starting with the opener against TCU in Arlington, which could be more like an away game and they also pull Florida and Georgia out of the SEC East. They do play Alabama and Texas A&M both in November but conveniently get a bye week prior to both games.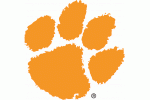 No. 11 Clemson-I agonized a couple of days between South Carolina, Louisville and Clemson at the #9 and #10 spots but decided to go with the Gamecocks and Cardinals. First, all three teams return their quarterbacks and many of their key performers on defense. However, the tie-breaker to me came down to schedule as South Carolina who has owned Clemson as of late, gets the Tigers at home while Louisville on the other hand plays a cakewalk schedule in non-conference and conference play and Clemson also has to play Georgia in non-conference action. Still, the Tigers have solidified themselves quite nicely the last few years under head coach Dabo Swinney, They are off a 11-2 2012 campaign highlighted by their comeback win over LSU in the Chick-fil-A Bowl. Quarterback Tajh Boyd announced his return for his senior season and he will still have the super talented Sammy Watkins to throw to. They did lose their other outstanding wide receiver in DeAndre Hopkins who led the team with 1,405 yards and 18 td's early to the NFL as well as running back Andre Ellington who topped the 1,000 yard mark. Unlike their non-conference schedule, they do catch some breaks as they get Florida St and Georgia Tech at home and avoid North Carolina, Miami and Virginia Tech from the Coastal division.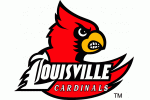 No. 10 Louisville-Despite playing in a non-power conference, the Cardinals clearly fit the mold of a preseason AP Top 10 team. First, they return a Heisman Trophy candidate at quarterback in Teddy Bridgewater who threw for 3,718 yards with 27 touchdowns and 8 interceptions as a sophomore last year. In addition to Bridgewater, they also return their top two rushers and top four receivers from a year ago and their only significant loss on defense was cornerback Adrian Bushell. Second, they are coming off an impressive 33-23 Sugar Bowl win over SEC power Florida that had them skyrocket to No. 13 in the final AP Poll. Finally they have arguably the easiest schedule of all the 2013 contenders as their non-conference schedule includes Ohio, Eastern Kentucky, Florida International and Kentucky and play a Big East schedule that is basically a glorified CUSA at this point. Add it all up and the Cardinals should be favored to win all of their games in 2013.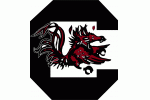 No. 9 South Carolina-The Gamecocks are off back-to-back 11-2 seasons finishing in the AP Top 10 each year despite losing star running back Marcus Lattimore to injury mid-way thru both seasons. The future continues to look bright for the Gamecocks as they return most of their key players including quarterbacks Connor Shaw and Dylan Thompson along with their leading receiver in Bruce Ellington. On defense, star defensive end Jadeveon Clowney, who is arguably the best player in the country regardless of position is back. The non-conference schedule is daunting, but both North Carolina and Clemson have to travel to Columbia along with Florida in conference play. The toughest road test is at Georgia on September 7 and they do avoid Alabama, Texas A&M and LSU from the SEC West.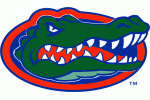 No. 8 Florida-While the Gators did finish the season with a disappointing loss to Louisville in the Sugar Bowl, it is hard to ignore their terrific regular season, which featured four wins over teams that finished in the final AP Top 15. The offense figures to be much improved with Jeff Driskel back at quarterback. While the defense loses arguably its best player at each level the good news is that Muschamp brought in my #4 recruiting classes to fill the void and don't forget that defensive end Ronald Powell will be back after missing all of last year with an ACL injury. The schedule is brutal with non-conference games against Miami and Florida State and they must travel to South Carolina and LSU in SEC play.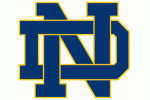 No. 7 Notre Dame-Losing 42-14 in the BCS National Championship to Alabama probably knocked the Irish from being in the 2013 preseason Top 5, but they still will return 14 starters including quarterback Everett Golson who figures to continue to make significant progress in his second year as a starter. While they lose their star on offense in tight end Tyler Eifert and defense in linebacker Manti Te'o, the Irish look well-stocked on both sides of the line of scrimmage as offensive tackle Zack Martin and nose guard Louis Nix both announced their return along with defensive end Stephon Tuitt who recorded 12 sacks a year ago. Like most years, the schedule is tough with home games against Michigan State, Oklahoma and USC along with road games at Michigan and Stanford, however, the Irish beat all five of those teams last year and many felt they were a year ahead of schedule in their 12-1 finish.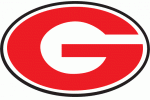 No. 6 Georgia-The Bulldogs are a clear example of a team that fits my projected AP Top 10 criteria. First, they welcome back quarterback Aaron Murray who announced his return for his fourth year as the starter after leading the Bulldogs to a school-record 529 points in 2012. Georgia also returns their dynamic duo of freshman running backs in Keith Marshall and Todd Gurley along with several key receivers. They capped off their 11-2 season with a 45-31 win over Nebraska in the Capital One Bowl after taking Alabama to the wire in the SEC Championship game. While the defense will have to rebuild, an argument could be made that Georgia has one of the best offenses in the country and it will need to be effective early with matchups against Clemson, South Carolina and LSU all coming in the first four games.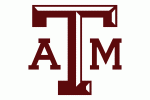 No. 5 Texas A&M-No team in the country may have ended the season on a hotter run than the Aggies, who after their upset win at No. 1 Alabama in November, saw their quarterback Johnny Manziel become the first freshman to take home the Heisman Trophy and then followed it up by destroying Oklahoma 41-13 in the Cotton Bowl to finish No. 5 in the final AP Poll. In 2013, the Aggies naturally bring back Manziel who accounted for an SEC-record 5,116 yards of total offense and their No. 2 rusher in Ben Malena along with their leading receiver in Mike Evans. Offensive tackle Luke Joeckel and defensive end Damontre Moore announced their early departure to the draft but tackle Jake Matthews surprisingly announced his return and a quick look at the schedule shows the Aggies avoiding Georgia, Florida and South Carolina from the SEC East while they also get the defending champs at home in week three.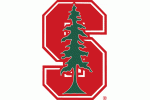 No. 4 Stanford-After an overtime loss at Notre Dame, the Cardinal won eight straight games to close the season highlighted by their road win at No. 2 Oregon in November and a 20-14 triumph over Wisconsin in the Rose Bowl. 2013 could be the year the Cardinal take another step and not just make their 4th straight BCS bowl, but finally play for the National Title as they welcome back 15 starters including quarterback Kevin Hogan who was the key in their win streak down the stretch. The defense should be one of the best in the country as Trent Murphy, Ben Gardner and Shayne Skov all announced their return for their senior seasons. The schedule has them playing most of their key games at home including games against Arizona State, Washington, UCLA, Oregon and Notre Dame while Oregon State and USC are their toughest road games. The Cardinal have clearly survived the losses of head coach Jim Harbaugh and quarterback Andrew Luck and it looks like David Shaw has this program here to stay among the nation's elite.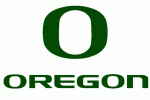 No. 3 Oregon-The Ducks would have probably been a slam dunk for the No. 2 spot had head coach Chip Kelly decide to stay in Eugene. Even with his departure, the Ducks still look like one of the favorites in 2013 as they return quarterback Marcus Mariota, who had an incredible 32-to-6 TD-to-interception ratio in his first season as a starter. While the Ducks will clearly miss running back Kenjon Barner, who ran for 1,767 yards, but they do return the explosive De'Anthony Thomas along with seven other starters from the top scoring offense in the NCAA. On defense, they lose their top two tacklers in linebackers Michael Clay and Kiko Alonso but despite another coaching change, defensive coordinator Nick Aliotti will continue to lead the Ducks on that side of the ball. The schedule is manageable as they avoid USC and Arizona State and get UCLA at home from the Pac-12 South. For the fourth year in a row, it looks like the Stanford game (November 7th in Palo Alto) will be for the Pac-12 North Title and a win there could have the Ducks playing for it all in 2013.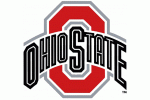 No. 2 Ohio State-Despite the NCAA probation, Urban Meyer's first season in Columbus was a smashing success finishing a perfect 12-0 and No. 3 in the final AP poll and it looks like the Buckeyes will continue to ride that momentum into 2013. First, they welcome back quarterback Braxton Miller who figures to be one of the Heisman favorites after a season in which he had 3,310 yards of total offense and will look to be improved in the passing game. He will have plenty of talent surrounding him as No. 2 rusher Carlos Hyde and their top two receivers Corey Brown and Devin Smith all return along with key offensive lineman Andrew Norwell and Jack Mewhort. The Buckeyes do have to replace their entire starting defensive line, but Meyer has done a great job of recruiting at that position in his short tenure while the D's other stars in linebacker Ryan Shazier and cornerback Bradley Roby should help fill the void as the young lineman mature. The schedule clearly sets up for success as the non-conference features Buffalo, San Diego State, California and Florida A&M while in conference play they avoid both Nebraska and Michigan State while hosting Wisconsin and Penn State. The two toughest hurdles look to be road trips at Northwestern and at Michigan.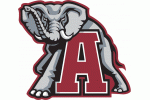 No. 1 Alabama-How do you top becoming just the second school since World War II to win three National Titles in four years? How about by becoming the first program ever to win four in five as the Crimson Tide clearly look poised to do so in 2013. It starts with the return of quarterback AJ McCarron who has played brilliantly in each of the last two National Championship games and he is surrounded by some of the best skill position players in the country in running back TJ Yeldon and wide receiver Amari Cooper. The only question on offense is how they replace center Barrett Jones, guard Chance Warmack and tackle DJ Fluker on the offensive line. The defense also loses nose guard Jesse Williams, cornerback Dee Milliner and safety Robert Lester but linebacker CJ Mosley shockingly announced his return as the Tide just continue to reload on that side of the ball after leading the nation in total and scoring defense each of the last two years. The schedule also is manageable with an opener against Virginia Tech in Atlanta followed by a bye week before the revenge game against Texas A&M at Kyle Field. The rest of the schedule is a walk in the park with key games against Ole Miss, Arkansas and Tennessee all at home not to mention two weeks to prepare for a home game against LSU. Add it all up and the Tide look just as strong if not stronger than last year's team.
There you have it my projected AP Top 26 for this season. Don't be surprised if you check back in early August four months from now and find that I hit all of the teams for a second straight year!