| | |
| --- | --- |
| Daily Blog •August 20, 2013 | |
College Football fans wait several months for the AP/Coaches preseason polls to come out in early August and buy several of the preseason magazines including mine. Naturally I have always found these polls to be interesting and for the last several years I have projected the preseason AP Top 10 prior to the season and have hit on at least 9 of the 10 teams each year and last year hit all 10! This year I expanded my projection to 25 teams and with the AP Poll being released I thought it would be a good time to analyze how I did FOUR months ago with my prediction.

First, way back on April 6, I put out my projected preseason AP Top 25, I mentioned it numerous times that this was NOT MY preseason Top 25 for next year, but it is where I project the AP Top 25 to come out at the start of the season.

With the AP poll being released I thought I would get a analysis of how my new expanded projection did and was thoroughly pleased! First, all 25 teams that I projected made the top 25! Also for the 5th consecutive season, I had at least 9 of the Top 10 AP teams projected giving me a 5-year total of 46 of 50 (92%). Notre Dame who lost their starting quarterback in late May was the only team that I ranked in the Top 10 to not make the it (they are #14) and the team I projected to be #11 four months ago Clemson, move up and filled their spot.

Some noteworthy moves since my projection are Oklahoma St, who I projected to be #22 in April was #13 in the AP Poll and my preseason college football magazine might have had something to do with that as I had the Cowboys #8. TCU, which has seen their star DE suspended for the first couple of games and lost a couple of other starters was projected by me in April to be at #15. They dropped 5 spots and were #20 in the AP Poll (I had them #21 in my magazine).

You can now see that there is really no need to wait those agonizing five months prior to the season to see if your team will be ranked in the preseason Top 10/25…just make sure you are checking out my blog in early Spring for my projected AP Top 25!

Now let's look at some of the overrated/underrated teams in the AP poll. First, when doing this analysis naturally I am comparing the poll with my Preseason Top 40 poll that was listed in this year's College Football preview.

Underrated Teams: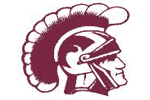 1. USC. I had the Trojans at #6 in my preseason Top 40 while they rank #24 in the AP. Overall, USC actually ranks No. 1 in the Pac-12 in my talent ratings in six out of nine categories, which says a lot about the Trojans' talent when the conference features perennial top-10 teams in Oregon and Stanford. With a much deeper team, the Trojans, unlike last year, are in better position to deal with an injury or two. The schedule sets up nicely as well; they do have to play both Arizona State and Notre Dame on the road, but they get Stanford and UCLA at home while avoiding Oregon for the first time since 2004. Currently, I have them favored in 11 games, with the other two games rated as toss-ups.

Though the pressure is clearly on coach Lane Kiffin to deliver, I think this year's squad is more talented and deeper than the 2012 preseason No. 1 squad. They also won't be playing with national title pressure. Add it all up and the Trojans will go from being a disappointing team last year to a dark-horse national title contender in 2013.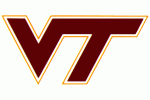 2. Virginia Tech. I had the Hokies #12 in my preseason while they were not ranked in the AP Top 25 (#28 if you count the others receiving votes). This year's offense features much more experience surrounding quarterback Logan Thomas, especially on the offensive line, which returns five players who had at least two starts last year. Unlike 2012, Thomas will no longer have to deal with the pressure of being a projected top-five draft pick and will benefit from new offensive coordinator Scot Loeffler, who is known as a great quarterback developer. Last year I was beginning to wonder if defensive coordinator Bud Foster had lost his lunch box; the Hokies allowed 197 rushing yards per game in the first six games. However, despite facing five bowl-eligible teams in the last seven games, the Hokies' defense allowed just 80 rushing yards per game down the stretch and returns nine starters this year.

The schedule -- outside of the nightmare opener against Alabama -- sets up nicely as the Hokies avoid Clemson and Florida State out of the ACC Atlantic. The Hokies are my pick to win the ACC Coastal, and I will call for the Hokies to start a new streak of 10-win seasons.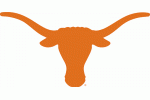 3. Texas. The Longhorns come in at #4 in my preseason magazine while they are #15 in the AP. It is well-noted that the Longhorns' defense was the main problem last year. After leading the Big 12 with the fewest missed tackles in 2011 (they were also the No. 1 defense in the Big 12 in yards per game allowed), they had the most missed tackles in the league last year. Injuries played a part, as star defensive end Jackson Jeffcoat suffered a season-ending injury after six starts and linebacker Jordan Hicks, who had 23 tackles in the first 2.5 games, was also lost for the year. Both return for 2013.

On offense, the Horns return 10 starters and both quarterbacks, their top four rushers and five of their top six receivers. Overall, Texas' 19 returning starters are tied for the most of any BCS team in the country this year. They do have to face TCU and Baylor on the road, but five of my nine sets of power ratings call for an unbeaten season. I have not picked Texas to win the Big 12 since 2009 (the last season they won the league and reached the BCS title game), but I am calling for that this year.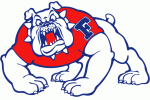 4. Fresno St. The Bulldogs are my top Non-AQ team this year at #22 but only come in at #32 in the AP poll if you rank the others receiving votes as well. They return 16 starters from a 9-4 squad that last year outgained its Mountain West foes by an incredible 172 yards per game, which was 52 YPG better than Boise State and 156 YPG better than San Diego State, which, along with Fresno, finished 7-1 in the conference. Last season's poor bowl performance might have the Bulldogs flying a little under the radar this year, but they do have an outstanding quarterback in Derek Carr, plus one of the best wide receivers might never have heard of in Davante Adams. On defense, they return eight starters from a ball-hawking unit that generated 40 sacks and 35 turnovers.

The schedule sets up nicely as Fresno State hosts Rutgers in the season opener and its only BCS road trip is to Colorado, a team the Bulldogs embarrassed 69-14 last year. They get the all-important game against Boise State at home and have a shot at being favored in all 12 of their games. Two of my nine sets of power ratings (including my main one) call for the Bulldogs to run the table.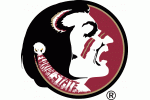 5. Florida St. The Seminoles came in a #3 in my preseason Top 40 while they were #11 in the AP. The Seminoles were my preseason No. 1 team in 2012, and they were favored by at least 13 points in every game except against Florida, when they were "only" a seven-point favorite. They disappointed me by blowing a 16-0 halftime lead against NC State and then blew a 20-13 fourth-quarter lead against Florida. This season, they lose 11 players -- including five first- or second-round picks -- to the NFL. While a lot of talent departs, a lot returns as FSU ranks in my top 12 in the country in seven of eight positions. Two of the past four national champions have had first-year quarterbacks, and as long as Jameis Winston stays healthy, he could have a huge year.

Last year's schedule was tailor-made for a title considering FSU played its toughest opponents at home. However, in 2013, the Seminoles have to travel to both Clemson and Florida. They do have a bye before they play the Tigers -- and play lowly Idaho before the Gators -- so this very talented team is capable of running the table. I believe they have the best shot along with Texas of any preseason non-top 10 team of winning the national title.

Overrated Teams: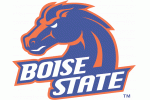 1. Boise St. The Broncos after 5 straight Top 20 finishes were ranked #19 in the preseason AP poll while I only had them #33. If I were ranking the non-BCS teams on talent alone, Boise State would be at the top of the list, but their tough schedule this year has opened up the possibility of multiple losses. Last year, Boise State had just six returning starters but still managed an 11-2 season.

This year, the Broncos are more experienced with nine returning starters, but their schedule ranks as the toughest in the Mountain West as not only do they play BYU and Washington on the road in non-conference play but their four conference road games are all against teams I rate in the upper half of the conference. If they lose to Fresno St on September 20, there is a good chance that they will have to play the Bulldogs again on the road in the Mountain West Championship game. With that said, Chris Petersen is still one of the best coaches in college football and, although the schedule will make it difficult for the Broncos to match last year's 11 wins, they are my pick to win the Mountain Division.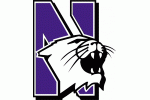 2. Northwestern. The Wildcats were ranked #22 in the preseason AP poll while I have them #32. Last year the Wildcats came within 5:03 of an unbeaten season including games against Michigan and Nebraska in which they appeared to clearly have won late in the 4th quarter. This year they have 15 returning starters making them a much more veteran unit than last year when they had just 10.

They have avoided both Ohio St (last played 2008) and Wisconsin (last played 2010) in recent years, but they are the only one of the Big 10 Legends contenders that must play both of those teams this year. That schedule keeps me from calling for the division title this year, but it could be Fitzgerald's most talented team yet despite the fact they will not match last year's 10-win total.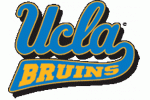 3. UCLA. The Bruins checked in at #21 in the preseason AP poll while I only had them #31. Last year, Jim Mora rejuvenated a Bruins program that had become a perennial underachiever in the last decade. A 9-2 start, highlighted by a win over crosstown rival USC, had the Bruins in the top 15 for the first time since 2005 before they dropped their last three games. This year, they return 12 starters. The Bruins are led by quarterback Brett Hundley, who set a UCLA single-season total offense record with 3,470 yards last year. On defense, returning OLB Anthony Barr could be a top-10 pick in next year's draft.

Many analysts have UCLA in their preseason top 25, but I do not because of their tough schedule. In non-conference action, they must travel to Nebraska, which is my pick to win the Big Ten Legends. In conference play, the Bruins have arguably the toughest back-to-back road trip of any team in the country this year. They play Stanford on Oct. 19 followed by Oregon on Oct. 26 and must also play at USC this year. Overall, the Bruins have top-25 talent, but will find it hard matching last year's nine wins.

Only 9 Days Left Until the First College Football Game!