| | |
| --- | --- |
| Daily Blog •August 21, 2013 | |
The college football season is fast approaching and in today's blog I will give you a sneak peak at some of the early marquee college football non-conference games. Also included is your current voting tallies for each of these games.

Remember if you visit the homepage right now, you can get a head start on voting in the Non-Conference Poll with all the non-conference games. To see where you rank against other voters, as soon as your vote is entered in, you will see the % stacked with or against you.
Top 10 Non-Conference Games of 2013
Complete with Your (% Votes)
August 31st: Georgia (53%) at Clemson (47%)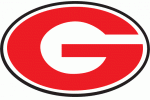 at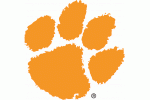 These two have not met since 2003, a game UGA won 30-0 marking the last time the Tigers have been shutout. Both teams feature Top 20 offenses, but Clemson does have the experience edge on defense with 6 returning starters compared to UGA's 3. While it figures to be the marquee game of the opening week, UGA actually has a more important game on deck vs South Carolina in SEC play while the Tigers only have an FCS foe and a bye on deck. However, 53% of you are taking the Bulldogs.
August 31st: LSU (77%) vs TCU (23%)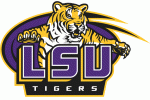 vs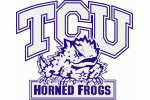 1st meeting since 1968 and the Tigers have won 10 straight season openers. TCU has experience edge with 16 returning starters while LSU had nine players drafted. Miles is 11-2 vs ranked foes in the regular season the last two years. TCU is a solid 13-4 vs non-conference BCS schools. They are also on 7-3 vs ranked opponents in the regular season. The Frogs will be without All-American DE Devonte Fields (suspension) but should have crowd edge playing just 15 miles from campus. Despite the crowd edge, 77% of you are taking the Tigers in this one.
August 31st: Alabama (94%) vs Virginia Tech (6%)

vs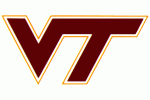 The 2-time defending champs have won 11 straight openers. Both D's are top notch, but the difference is the Tide's experience on offense (return 1,000 yard rusher and top 4 receivers) to go along with Saban having extra time to prep (11-1 in openers and bowls here). 94% of you think the Tide take care of business.
September 7th: Florida (62%) at Miami, Fl (38%)

at
These two have met 5 times since 2000 with the Canes winning the first 4 before losing 26-3 in 2008. Besides FSU, this is the Gators first non-conference BCS road game since 2003. The Canes have the experience edge with 18 returning starters to the Gators' 10, but SEC was 5-1 vs the ACC last year in regular season and 62% of you call for the SEC to get another big non-conference win.
September 7th: Notre Dame (32%) at Michigan (68%)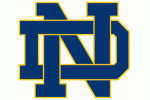 at
The underdog has pulled the upset in 7 of the last 9 meetings and each of the last 4 have been decided by a TD or less. Michigan has won 3 of the last 4 meetings and 2 years ago, the Wolverines pulled off the miracle win here under the lights as this one will also be played in primetime. 68% of you call for the Wolverines to get revenge from last year.
September 28th: Oklahoma (57%) at Notre Dame (43%)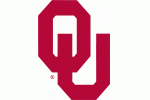 at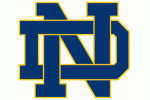 The Irish are 9-1 all-time vs the Sooners and last year in a matchup of Top 10 teams, ND won 30-13 in Norman (was tied 13-13 mid-4th quarter). Last year at home, ND won 5 of their 6 home games by 7 or less while on the road they outscored their opponent's by 23 ppg. The Sooners have only played once here in the last 40 years (1999). Situation edge goes to OU who comes in off a bye while ND is playing 5th straight week off 3 physical games against the Big 10 and 57% of you think the Sooners take advantage.
October 19th: USC (36%) at Notre Dame (64%)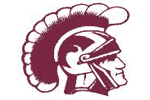 at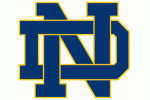 Despite winning 2 of last 3 games vs Trojans, it has been 12 years (Bob Davie was still on sidelines) since they last beat their arch-rival at home. The Trojans have won 5 straight here and will be looking to tie Michigan State (1997-2007) as the only schools to defeat the Irish 6 straight times in South Bend. Irish do come in off a bye but USC also has a couple extra days of prep off a Thursday night game. After former head coach Pete Carroll went 8-1 vs ND, Kiffin has dropped 2 of 3 and 64% of you think they will drop another one.
November 30th: Clemson (42%) at South Carolina (58%)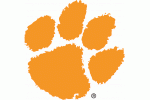 at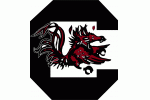 Gamecocks have won 4 straight in series for only 2nd time in history (1951-54) and will be going for record 5th straight win in a series that dates back to 1896 (110 games). South Carolina has dominated those four winning by 17.5 ppg and is 25-3 at home last four years while Clemson is only 8-11 on road. Last year DE Clowney got the best of QB Boyd as he had a school-record 4.5 sacks. 58% of you think the Gamecocks make history.
November 30th: Florida St (56%) at Florida (44%)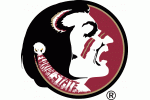 at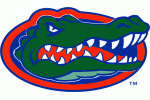 Last year FSU was at home and had the ACC Title game on deck but the Seminoles suffered a 5-1 TO deficit. FSU led 20-13 and it was 20-16 when EJ Manuel was crushed and fumbled at the FSU37 and it was the 5th FSU TO. UF got a 37 yd td run on the next play, drove for another td and a 30-20 lead and UF got the win, 37-26. Both are basically off an FCS foe (FSU- Idaho). UF is now 7-2 in the series but the visitor is 6-4 and 56% of you call for the Noles to get revenge.
November 30th: Notre Dame (29%) at Stanford (71%)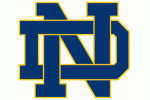 at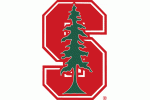 The home team has won four of the last 5. Last year the Irish snapped a three-game losing streak in the series by winning in dramatic fashion 20-13 in OT when Stanford's RB Taylor was controversially ruled down and the Cardinal will be out to avenge that. Stanford has a tough finish to the season w/Oregon, at USC, rival Cal & ND. Irish with situational edge as they have a bye and BYU prior to this trip but 71% of you call for Stanford to get the win.
If you have not already signed up to vote all you have to do is fill out your name and email with a password and you will be all set to take part in the voting. Remember throughout the season, weekly prizes will be awarded that include great PhilSteele.com merchandise!

Let me know what you think of this breakdown on Facebook or Twitter!

Only 8 Days Left Until the First College Football Game!