Making my Most Improved List has generally been a blessing for teams, as they usually make big turnarounds. In 1999, the #1 most improved team in my Preseason Rankings was Hawaii and they had the NCAA's largest turnaround on record, going from a winless season in 1998 (0-12) to 9-4 and a bowl victory one year later!

The year 2000 was a VERY successful season as well for my Most Improved Teams. Of the top 14 Most Improved Teams that year, TEN went from a losing season to being bowl eligible! South Carolina was my #6 Most Improved Team (MIT) and they went from 0-11 in 1999 to beating Ohio St in a Jan 1 bowl to finish 8-4.

In 2001 and 2002, nine of the 20 teams on my Most Improved List list each year went from having a non-winning season to making a bowl. Colorado went from 3-8 to just missing out on the National Title game in '01. In 2003,8 of the top 20 teams went from a .500 or losing seasons to being bowl eligible.

There was a total of TEN teams that did not have winning records in '03 who improved to a winning record in '04. NINE (90%) of them were on my list! My #1 Most Improved Team, Texas A&M, went from 4-8 to the Cotton Bowl.

In 2005, the top 16 MIT's on my list in '05 had a comb record of 66-111 (37%) in '04 and improved to 102-84 (55%) in '05. Penn State went from 4-7 to #3 AP and nearly played in the National Title game. Oregon went from 5-6 to #6 after the regular season, finishing at 10-2!!

2006 was another great year for this list. My #1 Most Improved Team was Arkansas, which went from 4-7 to SEC West Champs and rose as high as #5 AP!!

2007 was another terrific year! The 22 teams on my list had a comb record of 92-177 (34.2%) in '06 but were 145-134 (52%) in '07.

In 2008 twelve of my top 13 Most Improved Teams went from non-winning seasons to bowl eligibility or 92%!!! Those 13 went from a combined 50-95 (34.5%) in '07 to a 94-62 (60.3%) record in '08!!!

2009 was another successful season with 22 teams making my list and of the 22, 12 went from a losing record to bowl eligibility. Ohio won the MAC East after going 4-8 in '08 and SMU went from 1-11 to 8-5!!!

In 2010 my #1 Most Improved Team Tulsa went from 5-7 to 10-3 and #24 AP! The 19 teams that made the list had a combined record of 82-149 35.5% in '09 and improved to a combined 132-109 54.8%!!

In 2011 my #1 MIT was Houston and the Cougars had the largest turnaround in the NCAA going from 5-7 to 13-1 and just missed out on a BCS bowl! My #2 MIT was Georgia and they went from a losing record to the SEC Title game.
Last year my #1 Most Improved Team was UCF, which just missed winning CUSA and went from 5 to 10 wins. My #2 MIT was Ohio St, which had the largest jump in record for any team in the FBS LY going from 6-7 to a perfect 12-0!
With this type of success through the years, you might think that it is very easy to pick teams that had losing records the previous year and have become bowl eligible the next season. I went back to 1992 and took a look at all of the teams that finished with losing records in a season. In that span, there have been 1,080 teams that finished with a record below .500. Of those 1,080 teams, only 317 of them managed to finish ABOVE .500 the next year, which comes out to just 29.4%. Teams now play a 12 game regular season so a 6-6 record equals bowl eligibility. To be fair, out of the 1,080 teams an additional 55 earned a .500 mark the next year. So, of the 1,135 teams, 372 or 32.8% managed to go from a losing record to at least .500 the next year.
The combined record of all of the teams, which had a losing record from 1992-2011 was 3474-6684 or 34.2%. The next year those same teams showed a slight overall improvement in their records to 4424-6032 or just 42.3%. So on the average, a team that had a losing season in that span improved by 8.1% over the previous year's record. Naturally, the teams I feel are the most improved are in my Top 10. My Top Ten Most Improved Teams over the last 10 years had a comb record of 454-832 (35.3%) the previous year, which improved to 718-631 (53.2%) the next year. That is 17.9% better than the previous year, which is more than DOUBLE the normal improvement for teams with losing records. Over the L2Y's the top ten Most Improved Teams went from 138-228 (37.7%) to 215-168 (56.1%) for a 18.4% improvement!
In the last 11 years, I have had a total of 221 teams on my Most Improved Teams List. The L3Y I picked 50 that have had .500 or below records the previous year and of those 50, 34 improved their record. Of the 221 teams that made my Most Improved List in the last 11 years, 186 (84.2%) have won at least the same amount of games as the previous year or have improved their win total.
In the last 11 years, I have listed 207 teams on my Most Improved Teams list that did not have a winning season the previous year. Of those 207 teams, almost all improved their record the next year, but even more impressively, 130 of the 207 teams were bowl eligible the next year, which is 62.8% (65 of 94 (69.1%) in '08-'12)!
Looking for some major turnaround teams this year that will surprise? Here are my Top 3 Most Improved Teams this year!
2013's Most Improved Teams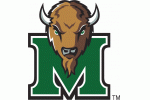 #1 Marshall
-This year the Thundering Herd return 15 starters, which is the most they've had under HC Holliday. Despite a 4-4 record in CUSA play last year, they were +72.4 ypg. With QB Cato back and my #1 set of receivers and OL, the Herd have my most explosive offense in CUSA. Defensively, they get a lot of quality transfers and I will call for their defense to possibly be as much as 2 td's better than the 43.1 ppg allowed last year. While they do draw Tulsa out of CUSA West, they do get the all-important game vs East Carolina at home in the finale. Add it all up and MU gets the elite designation of my #1 Most Improved Team in the country.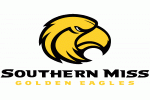 #2 Southern Miss-This year Todd Monken steps into a pretty good situation. The Stock Market Indicator is the highest ever, and they were -16 in TO's last year. While they return only 4 starters on offense, naturally Monken's forte is on that side of the ball and RB Kendrick Hardy is quite talented and they pick up QB Allan Bridgford from Cal. On defense, they have 9 starters back and my computer projects that they could improve their ppg allowed by nearly a touchdown. With a watered-down CUSA schedule with 4 incoming SBC teams, there is not a doubt in my mind that Southern Miss will improve upon LY's record by a good margin. After having a streak of 18 consecutive winning seasons snapped, I will make the "bold prediction" and call for the Golden Eagles to return to bowl eligibility this year.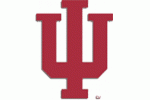 #3 Indiana-The Hoosiers were dramatically improved in year 2 under Kevin Wilson going from 1-11 in 2011 to 4-8 last year where they also suffered 2 net close losses. This year they are one of the most experienced teams in the country with 19 returning starters as this is clearly Wilson's best team yet. Their schedule is quite favorable as they start the season with 5 straight home games and at least 4 of those 5 fall into the winnable category. In Big 10 play, they host Minnesota, Illinois and Purdue, which are all teams with similar talent level and they should take care of business there. Indy has had just 1 winning season in 18 years, but I'll go out on a limb and say they could win as many as 7 games this year.
You can expect a high % of the teams on my 2013 MIT list to go from a losing record to bowl eligibility and over half will make the postseason!
If you want the complete list of teams go to the PhilSteele.com Store and purchase my 2013 College Football Preview!