| | |
| --- | --- |
| Daily Blog •June 10, 2013 | |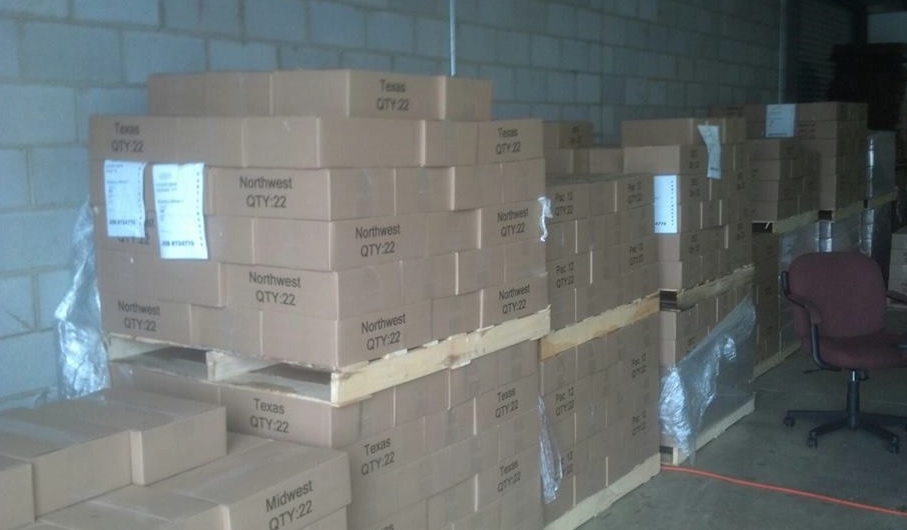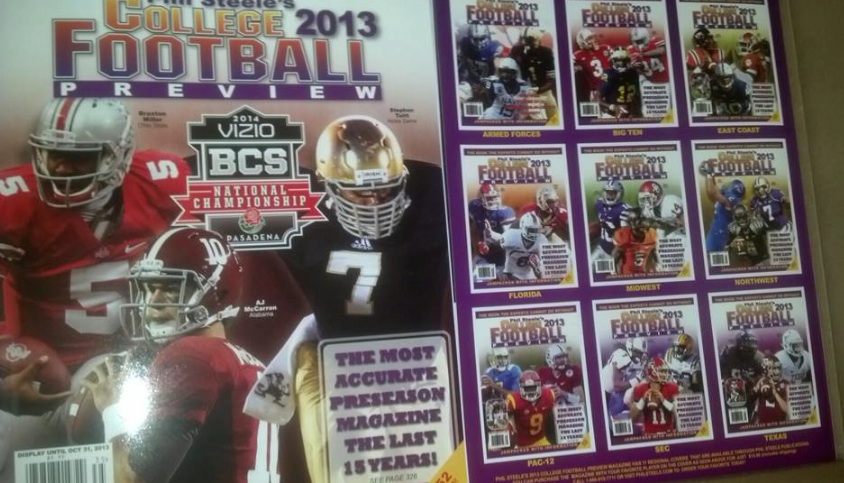 The truck full of magazines is here and that signals the "official" start of the College Football season when you have your Phil Steele College Football Preview in your hands. Way back on Monday, May 20th we sent the final pages to the printer for this year's 2013 Phil Steele's College Football Preview. The magazine was printed, bound and then put into boxes and stacked onto pallets. As I type this the pallets are being loaded onto trucks and will be heading off to the select stores around the country so they should start to appear at your local store very soon if they have not already.

The official on sale date of the magazine is June 18th. However, there should be some stores with them on the shelves by now, but most will be closer to that June 18th on-sale date. If you see the magazine in your area before June 18th, just send me a note via Facebook or Twitter.

This year we have an exclusive deal with seven of the top retailers in the U.S and on June 18th, you can find my 2013 College Football Preview ONLY at the following locations:

Barnes & Noble
Books-A-Million
CVS
Publix
Target
Walgreens
Walmart

The cost of the magazine on the newsstands is $9.99 but if you want to order thru the office the cost is $15.99 and that includes Priority Mail with an estimated delivery time of 3-5 days, however THIS IS NOT GUARANTEED BY THE POST OFFICE. You can place your order through our office at 1-866-918-7711 or at PhilSteele.com. You get your choice of 11 different covers (below) and the website is your best option to order now. PhilSteele.com/store

To all of you who purchased the magazine over the winter and spring, we have your envelopes ready and labeled and all we have to do is drop the magazine in the slip and they will be the first ones out the door!

All orders will be shipped within 24 hours, unless ordered on Friday, Saturday or Sunday in which case they will go out on Monday.

Special PhilSteele.com Blog Offer:
If you do order today thru our offices only at 1-866-918-7711, you can choose a 2nd 2013 magazine for an additional $5.00 with no added shipping cost! Must be ordered at the same time and be shipped to the same address!

This offer does not apply to the PhilSteele.com store. Only thru our offices and only for 2013 magazines.
2013 Covers
(National Cover Available As Well)
| | |
| --- | --- |
| SEC | Big Ten |
| | |
| Pac-12 | East Coast |
| | |
| Florida | Texas |
| | |
| Midwest | Northwest |
| | |
| Armed Forces | Alabama/Auburn |
| | |
Please check PhilSteele.com everyday to get my Top 40 Countdown which continued today with #9 Georgia. Every day now thru June 18th, I will post both magazine pages on each team that day and you can get an early look on how I breakdown your favorite team. Remember I will make those magazine pages available for only 24 hours for you to download.
ONLY 80 DAYS LEFT UNTIL THE FIRST COLLEGE FOOTBALL GAME!!!