| | |
| --- | --- |
| Daily Blog •June 29, 2013 | |
Who Will Be the Top Non-AQ Team This Year?
The non AQ conference WOULD HAVE HAD a berth in the National Title game just 4 years ago if Texas had missed a last second FG (vs Neb) as TCU was #3 in the BCS and would have played Alabama. In '10 TCU came very close again and may have got there if they were one of two remaining undefeated teams. @ years ago Boise probably would have played LSU if not for the missed FG. Many of my sets of power ratings called for Houston to go 12-0 in 2011 and they would have been in a BCS bowl if they won the CUSA Title game at home.

In 2006, my top non-AQ team was Boise St and I PROJECTED THEM INTO A BCS BOWL and they went undefeated and got to the Fiesta Bowl where they beat Oklahoma. In 2007, I called for Hawaii to go 12-0 and grab a SUGAR BOWL BERTH and that is exactly what they did! In 2008 my top non-AQ team was Utah and while they were NOT RANKED in the preseason and no one picked them to even win the MW at the start of the year except me, they finished unbeaten and #2 in the country! In 2009 my Top non-AQ team was Boise St and when they beat TCU in the Fiesta Bowl, they finished #4 and the top non-AQ team in the country. 2010 it was FIVE in a row. EVERYONE had Boise St as their top non AQ team but I went against the grain and picked TCU and coach Patterson and company did not disappoint as they knocked off Wisconsin in the Rose Bowl and finished #2 in the country, naturally the top rated non-AQ team out there (TCU #2!).

2 years ago, I pegged the Boise St as my top non-AQ team and it did not look well when they lost to TCU at home on a missed FG. That missed FG might have prevented them from playing LSU in the Title game!!!! They did finish the year the TOP RANKED non-AQ team (#8)!! Also two years ago in my magazine I listed my top 6 Non-AQ teams in the following order: 1. Boise St 2. TCU 3. Southern Miss 4. Houston 5. BYU and 6. Ohio! I was simply thrilled with the final AP Top 25 rankings as each of my Top 4 Non-AQ teams finished ranked and BYU finished #26 while Ohio won their bowl game!!

That means in the 6 years from 2006-2011, the team that I predicted as my Top non-AQ school in ALL SIX years had finished as the best non-AQ team with FIVE of them making BCS bowls!

Last year my top top Non-AQ team was UCF and while they rebounded from a 5-7 season to go 10-4 and did play in the CUSA Championship game, unfortunately they did not finish as the top non-AQ team. That title went to Utah St who finished with a school record 11 wins.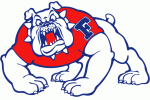 This year I am going for 7 out of 8 years and Fresno St gets my call as my top Non-AQ team. After a 9-4 season which saw the Bulldogs outscore their opponents by 14 ppg and outgain them by 139 ypg, this year's team looks even stronger. They return 16 starters including quarterback Derek Carr and their non-conference slate is manageable. They get a key game vs Boise St at home and 2 of my 9 sets (including my main one) call for them to go unbeaten.
If you want the complete list of my top Non-AQ teams, you can pick up a copy of my 2013 College Football Preview at the philsteele.com/store.


ONLY 61 DAYS LEFT UNTIL THE FIRST COLLEGE FOOTBALL GAME!!!