| | |
| --- | --- |
| Daily Blog • September 19th | |
WEEK 4 COLLEGE FANTASY
WEEK 3 SURPRISE COLLEGE FANTASY POW's GO 9-2!!!
By Phil Steele
My QB's of the Week
Brendon Kay, Cincinnati • CJ Brown, Maryland • Devin Gardner, Michigan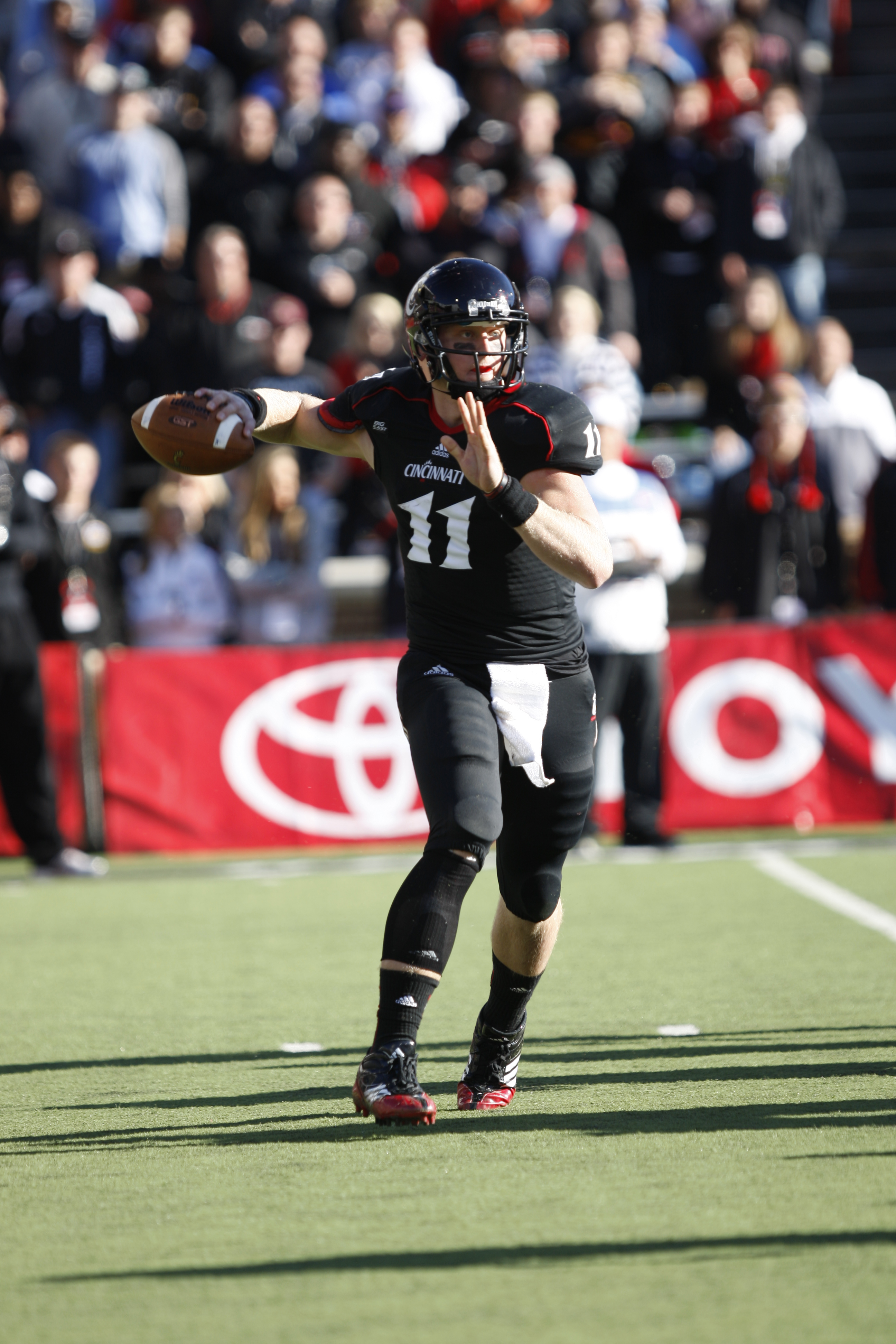 QB Brendon Kay (Cincinnati) – Despite the loss of Munchie Legaux to a season-ending inj, the Bearcats appear to be in good shape at the position with Brendon Kay under center. Kay earned plenty of reps a year ago (L/5 starts) and appears to be ready to flourish again here after hitting on 13-15 passes for 275 yds and 4 TD's LW in his 1st start of this year. A matchup vs a Miami defense that has allowed 651 ypg so far TY is on the horizon making Kay a solid choice as one of our Surprise Fantasy Players this week.
QB CJ Brown (Maryland) – CJ Brown and his squad appear to be headed in the right direction as they are off to a 3-0 start with him contributing 363 ttl ypg including 11 ttl TD's. WVU is next on the docket and judging by the 316 yds they allowed on the ground to Oklahoma a few weeks ago, Brown should again have the opportunity to show off his dual-threat talents here.
QB Devin Gardner (Michigan) – Devin Gardner a surprise fantasy option? Well after turning the ball over on a regular basis so far this season, the answer is a prophetic YES! UConn was gashed on the defensive side of the ball LW vs Maryland and we expect much of the same here with Gardner limiting his T.O. mistakes to 1 or fewer and continuing to lead Michigan to their winning ways.
My RB's of the Week
Mark Weisman, Iowa • Tre Madden, USC • James Sims, Kansas
RB Mark Weisman (Iowa) – Whether lining up at FB or TB, Weisman has proved to be a dangerous asset to the Iowa run game thus far in 2013 as he has now posted 3 consecutive 100 yd rushing games including 145 yds a week ago vs in-state rival Iowa St. The Hawkeyes now get the pleasure of hosting a W Mich squad that allowed 222 yds on the ground 2 weeks ago to FCS member Nicholls St and an even worse 332 rush yds LW to Northwestern. A 4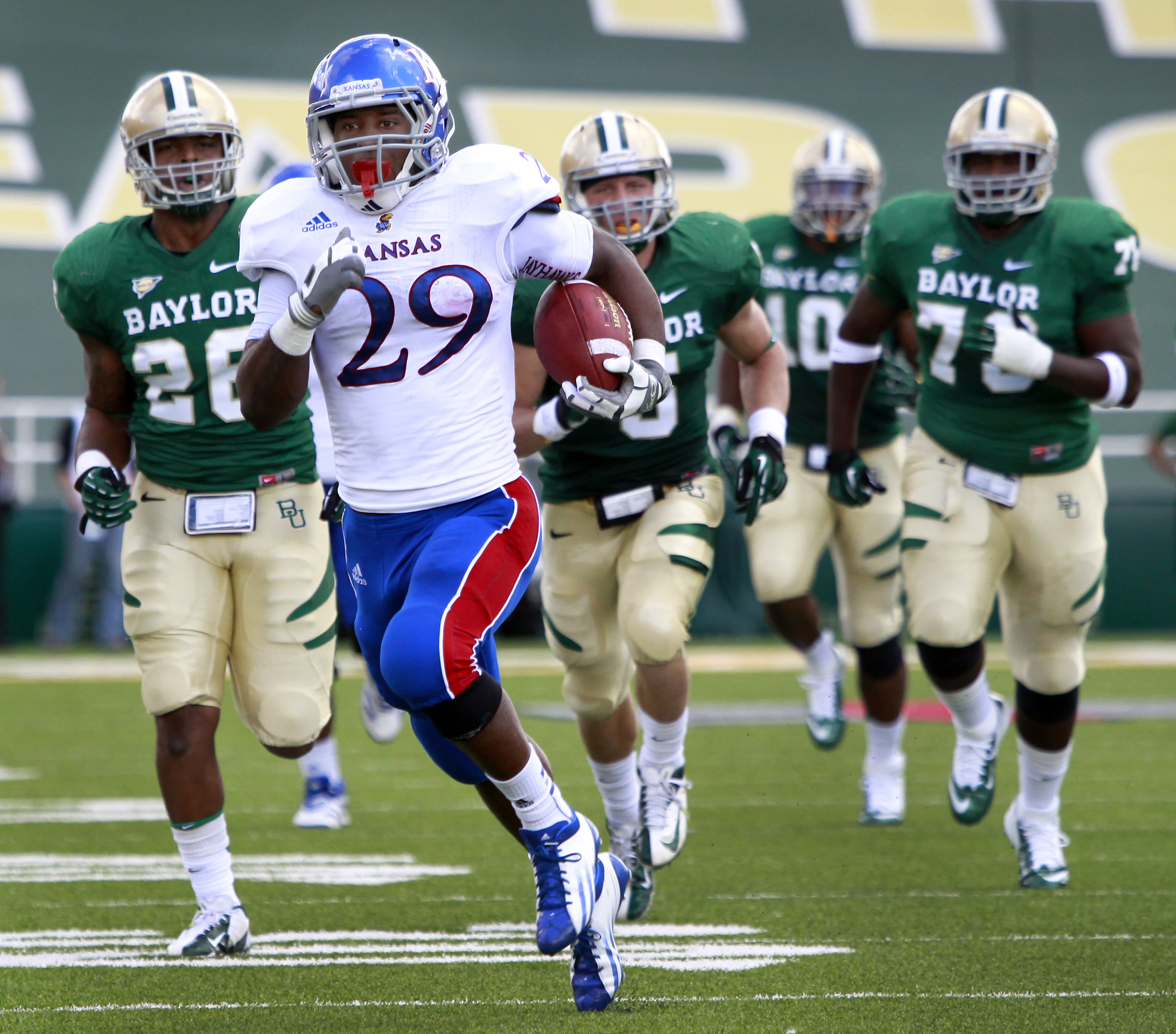 th consec 100 yd rushing game should be in the offing for Weisman.
RB Tre Madden (USC) – While the early season injury to starting RB Silas Redd was expected to hamper the Trojan running game, the emergence of former LB Tre Madden has ended those concerns as he has topped the 100 yd plateau in each of their 3 contests. Utah St is next on the schedule for USC and judging how fellow P12 squad Utah did in the opener against the Aggies, Madden and company should have some success here.
RB James Sims (Kansas) – The last time that La Tech faced a BCS opponent was in week 1 vs NCSt and they were gashed for 542 yds including 237 on the ground in their 40-14 loss. That appears to be great news for James Sims and the Kansas run game here as he's avg just over 100 ypg thru his 1st 2 games of the young season.
My WR's of the Week
Ryan Grant, Tulane • Dominic Rufran, Wyoming • Deotay Greenberry, Houston
WR Ryan Grant (Tulane) – After an impressive 1,149 yd, 6 td season for Tulane a year ago, Ryan Grant was still off the radar heading into 2013, but that likely won't last that much longer as he's taken off again with 348 yds thru 3 games including 187 and 2 TD's a few wks back vs South Alabama. Tulane now ventures to the East to play Syracuse who has given up a combined 671 yds in the air to Penn St and Northwestern.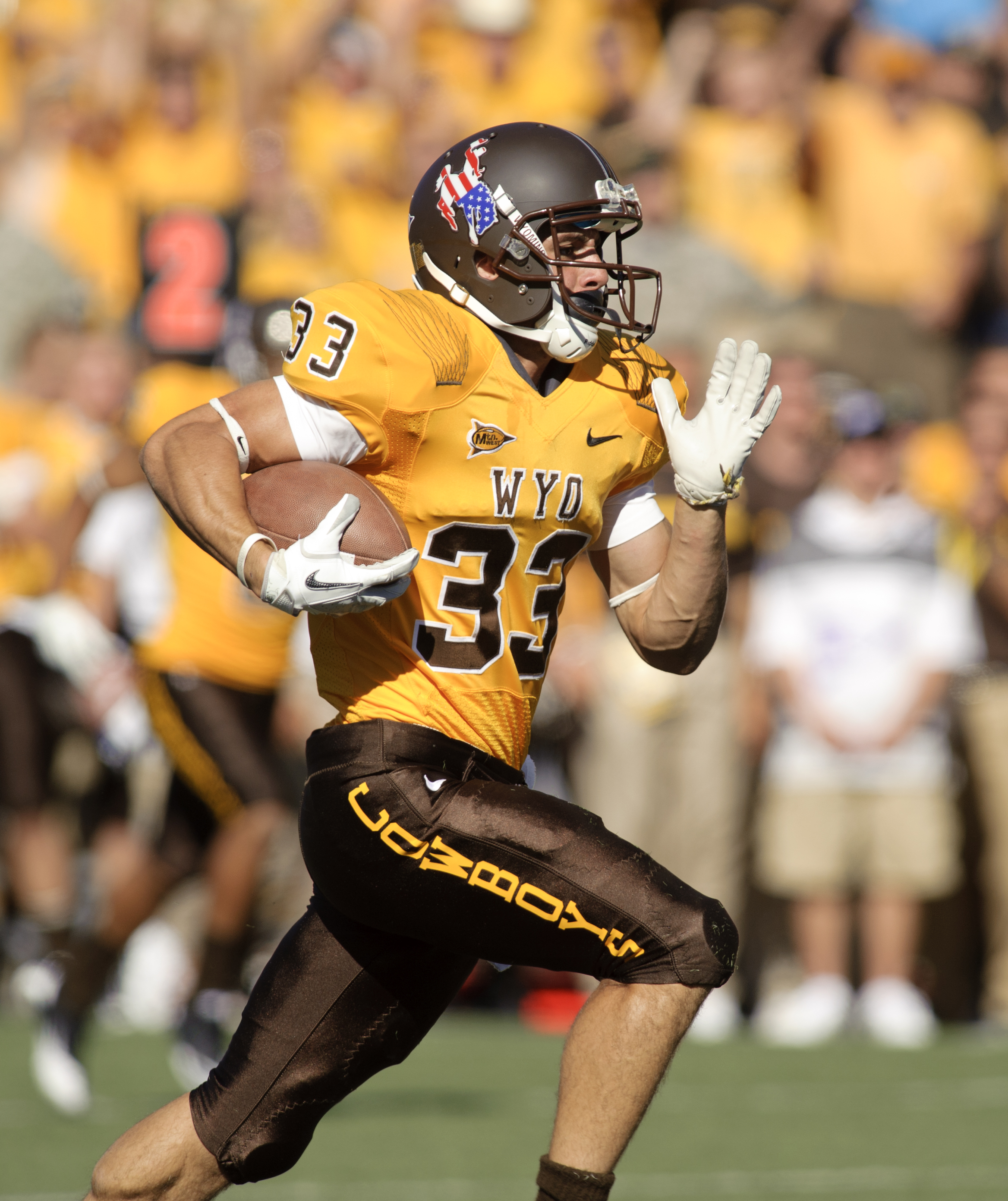 WR Dominic Rufran (Wyoming) – 25 catches thru 3 games is pretty impressive and things look even more positive this week for Dominic Rufran and the Cowboy offense as they take on an Air Force squad that has allowed 360 and 304 yds pass respectively the last 2 weeks vs Utah St and Boise St.
WR Deontay Greenberry (Houston) – Being the 1st ever 5 star recruit for a program is a lot to shoulder, especially as an underclassmen. However, Soph Deontay Greenberry appears to be handling his high expectations with great maturity and has continued to progress on the field including a 14 catch, 165 yd performance vs Temple prior to UH's early bye week. With 20 catches thru 2 games, Greenberry appears poised for another solid outing this week against a Rice squad that allowed 361 yds in the air to the Cougars a season ago.
My D's of the Week
Wisconsin, Washington State, Texas Tech
Wisconsin Defense – After posting back-to-back shutouts to start the ssn vs UMass and Tenn Tech (325 ttl yds all'd in 2 gms), the Badgers defense struggled on the road last week in the high temps of Tempe being gashed for 468 ttl yds (352 pass). This week they return home against a Purdue squad that has yet to top 300 yds in a game TY. Big opportunity for the Badgers to get back on track here.
Washington St Defense – Not often do you think of defense on a Mike Leach-led team but the Cougs have found success there thus far including a very impressive performance 2 wks ago at USC when they held the Trojans to just 7 points and 193 ttl yds. Up next on the docket for this up and coming WSU defense is Idaho who was outscored 82-16 on the ssn prior to LW's tilt with Northern Illinois.
Texas Tech Defense – Good situation for the TT defense here against a TSU squad that had just 215 ttl yds in their only matchup vs an FBS opponent TY (Southern Miss). Our power ratings call for the Bobcats to be held to just 6 pts and 224 ttl yards and we agree making the Red Raiders defense one of our Fantasy Surprises here.
Phil Steele is a college football analyst who has been publishing his annual College Football Preview since 1995. His magazine is regarded as one of the best in the business.
Google+