| | |
| --- | --- |
| Daily Blog • August 10, 2014 | |
A lot of people ask me if I have a favorite team. I was born and raised and still live in Cleveland, Ohio. I was a fan of many teams as a child but now that I put out a national magazine, I cannot afford to be a fan of any team. I have to pick the teams where I think they will finish each year. Every year I get accused for being a homer on some teams while also being accused by some fan bases for disliking their favorite team. I was doing a radio show last week and I was asked if I have a favorite team or teams. My response was a strong YES!

The interviewer was surprised by that answer and also eager to hear which team I would pick. My answer was my favorite team each year is the team I pick #1 in the magazine and my favorite teams are the ones I have picked higher than all the other major magazines out there. I then said that each year I establish a list of my favorite teams for that year. Keep in mind I could be a big fan of one team one year and the very next year be rooting against them in every single game.

I then give my favorite teams list to my wife. I wear a shirt and tie to work every day during the week and my tie is always a college team. I wear polo shirts during the weekend and when not at work and they are always different college teams. The list I give my wife is the ones to buy that I will be wearing for the upcoming year as these are the teams I will be the biggest fan of for the upcoming season. I was then asked "What teams will your wife be buying ties and shirts of this year? That was a great question and I thought I would answer it in a blog.

I went to preseason.stassen.com to find out where all the magazines have everyone ranked for the upcoming year. Here is the list of teams that I will be rooting for the most this year.
My Favorite Teams for 2014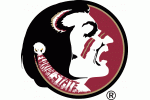 #1 Florida St-The Seminoles are my pick to win the National Title this year and I'm sure there will be a lot of prognosticators rooting for them as they are a consensus preseason No. 1 at this point among the major magazines. Last year the Seminoles were my #1 Surprise Team and they delivered a National Title for me. Can they make it 2 for 2?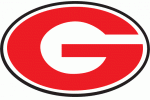 #2 Georgia-My #1 Surprise Team this year is the Georgia Bulldogs as they are also my pick to win the SEC East division. Last year the Seminoles were my #1 Surprise Team and won the National Title, can the Bulldogs do the same and take home their first title since 1980?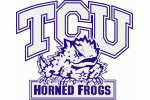 #3 TCU-The Horned Frogs are my #1 Most Improved Team this year and also my #4 Surprise Team. I was the only preseason publication to rank them in the Top 25 (I have them #14) and I also have them picked 4th in the Big 12 this year, while the preseason consensus has them 6th.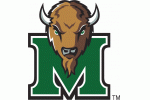 #4 Marshall-In 7 of the last 8 years, the team that I have predicted as my top Non-AQ school has finished as the best non-AQ team with 5 of them making BCS bowls! This year's top Non-Power 5 conference team is the Thundering Herd as I project them to run the table and play in the Fiesta Bowl vs UCLA.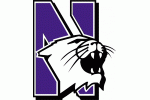 #5 Northwestern-The Wildcats are my #3 Most Improved Team and my #13 Surprise Team. I picked them to finish tied for 2nd in the Big Ten West division while the preseason consensus has them at #4 in the division. It's been a couple of years since they have made this list and I will have to see if I have a purple tie for this fall.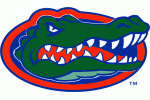 #6 Florida-The Gators are my #2 Most Improved Team and #11 Surprise Team this year. They could be this year's Auburn or Missouri in the SEC going from a losing record to possibly double-digit wins and a division title.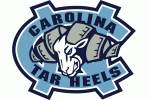 #7 North Carolina-The Tar Heels are my #5 Surprise Team and also my pick to win the wide-open ACC Coastal Division. I also ranked them higher in the Top 25 (#18) than any other preseason publication.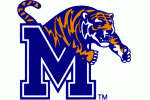 #8 Memphis-The Tigers are my #7 Most Improved Team, which means I have them going to their first bowl since 2008. I picked them to finish 5th in the AAC this year which is three spots higher than Lindy's, Athlon, TSN or USA Today.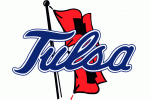 #9 Tulsa-Staying in the AAC, I picked the Golden Hurricane to finish tied for sixth in the conference, while Lindy's, Athlon and the preseason media had them 11th.
#10 Air Force-The Falcons are my #4 Most Improved Team this year, which means I have them getting to bowl eligibility after just a 2-10 season.
Other teams I will be rooting for this fall because of my projections:
Akron
Arizona
Army
Houston
Idaho
Indiana
Louisiana Tech
Maryland
NC State
Nevada
Tennessee
ULM
UTSA
Virginia Tech