| | |
| --- | --- |
| Daily Blog • August 19, 2014 | |
College Football fans wait several months for the AP/Coaches preseason polls to come out in early August and buy several of the preseason magazines including mine. Naturally I have always found these polls to be interesting and for the last several years I have projected the preseason AP Top 10 prior to the season and have hit on at least 9 of the 10 teams each year! In the past couple of years I have expanded my projection to 25 teams and yesterday with the AP Poll being released I thought it would be a good time to analyze how I did six months ago with my prediction.

First, way back on February 3, I put out my projected preseason AP Top 10, I mentioned it numerous times that this was NOT MY preseason Top 10 for next year, but it is where I project the AP Top 10 to come out at the start of the season. I then did an expanded projection of the AP Top 25 on April 8.

First, for the 6th consecutive season, I had at least 9 of the Top 10 AP teams projected and actually went 10 for 10 for the second time in three years giving me a 6-year total of 56 of 60 (93%). As far as poll position goes, I projected 5 of the Top 10 teams at their exact spot and of the Top 13 teams in the poll, only Auburn was off more than one spot (I projected #4 and they were #6).

In 2012 and 2013, I hit a perfect 25 for 25 with my AP Top 25 projection and this year was extremely disappointed to only hit 22 of 25 (88%). The three teams that beat my projection were Arizona St, Kansas St and Nebraska as I had Texas, UCF and Louisville all in their place.

Other than those teams mentioned above, some noteworthy moves since my projection are Missouri, who I projected to be #18 in April was #24 in the AP Poll and my preseason college football magazine might have had something to do with that as I had the Tigers #41.

You can now see that there is really no need to wait those agonizing five months prior to the season to see if your team will be ranked in the preseason Top 10/25…just make sure you are checking out my blog in early Spring for my projected AP Top 25!

Now let's look at some of the overrated/underrated teams in the AP poll. First, when doing this analysis naturally I am comparing the poll with my Preseason Top 40 poll that was listed in this year's College Football preview.

Underrated Teams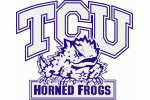 1. TCU (AP: 35, Phil Steele: 14)-The Horned Frogs are my most improved team in the country, even without Devonte Fields, the Big 12's preseason defensive player of the year, who was released from the university in early August. The Horned Frogs, who get 15 starters back, were better than their 4-8 record last season, losing four games by three points or fewer. I still think TCU can reach double-digit wins (counting the bowl) in '14, and I see them as an underdog only against OU, at Baylor and at Texas, but by a TD or less in each.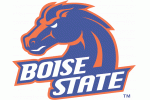 2. Boise St (AP: 41, Phil Steele: 22)-While Chris Petersen is gone, keep in mind, the Broncos were only 8-5 last year. This year they do have 15 returning starters (just 9 last year). Their four Mountain West road games are all against teams that had losing records last year. Head coach Bryan Harsin steps into a great situation and wit the most talented team in the Mountain West, I will call for the Broncos to get back to double digit wins.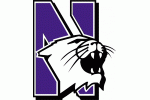 3. Northwestern (AP: 43, Phil Steele: 27)-Last year the Wildcats were much better than their 5-7 record indicated as they lost five games in the final minutes of regulation or overtime. While they have recently suffered two key losses in running back Venric Mark and wide receiver Christian Jones, keep in mind, Mark missed most of last season due to injury and their wide receiver unit is one of the deepest on the team. The schedule is more favorable as Ohio State and Michigan State drop off and overall; I have them listed as clear underdogs in only two games (at Iowa and at Notre Dame) with the Penn State and Wisconsin games listed as toss-ups.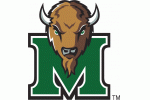 4. Marshall (AP: 32, Phil Steele: 19)-While the Thundering Herd rank just #36 in my Power Poll which factors just talent and returning experience, they play my #125 schedule and will be favored in all 12 games. They rank #1 or #2 in CUSA in every position category. They did struggle away from home last year, but they do not face a single team on the road this year that had a winning record in FBS play last year. With Rakeem Cato back at quarterback, the Herd get my call as this year's top non-AQ team and will play UCLA in the Fiesta Bowl.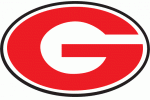 5. Georgia (AP: 12, Phil Steele: 7)-Last year's injury-plagued season gave several Georgia players a jump-start for 2014. That includes fifth-year senior QB Hutson Mason, who will be surrounded by some of the best skill-position talent in the country, led by RB Todd Gurley, who is the main reason I ranked UGA's RBs unit No. 2 in the country. After returning just three starters on D last year, the Bulldogs have 10 guys back who had seven or more starts and return 10 of their top 13 tacklers, led by LB Ramik Wilson. And I think they'll be much improved under former FSU D-coordinator Jeremy Pruitt, which is why I ranked them my No. 1 surprise team this season. In terms of the playoff path, I have the Dawgs favored in every game (four by less than a TD) except the trip to South Carolina.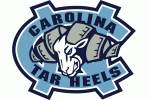 6. North Carolina (AP: 23, Phil Steele: 18)-The Tar Heels are my pick to win the ACC Coastal, as they return 15 starters. They'll be led by quarterback Marquise Williams, who topped the team in rushing yards and racked up 2,234 yards total, most of which came in the second half of the season. They also return four of their top five rushers and four of their top five receivers. On defense, they lose three of their top four tacklers but do have their next six guys back. While they have only eight seniors on their entire two-deep, the Tar Heels return 75 percent of their lettermen (No. 22 in country). While I have them pegged as underdogs in three games, one of my nine sets of power ratings actually predicts a perfect regular season.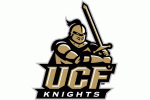 7. UCF (AP: 26, Phil Steele: 21)-The Knights are coming off their best season in school history, finishing 12-1 and No. 10 overall after their impressive 52-42 win over Baylor in the Fiesta Bowl. Even with the loss of quarterback Blake Bortles and running back Storm Johnson, the Knights enter 2014 as my favorite to win the American Athletic Conference. They return 15 starters, including nine from a defense that held the high-powered Bears in check for much of the bowl game. The schedule does see them playing Penn State and Missouri in non-conference action but they did beat the Nittany Lions last year on the road and the Knights also nearly beat a fellow SEC member South Carolina as well last year. In conference play they avoid Cincinnati and I have them favored in 10 of their 12 games.

Overrated Teams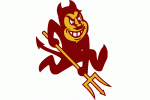 1. Arizona St (AP: 19, Phil Steele: Unranked)-The Sun Devils are coming off a Pac-12 South title and just their second 10-win season in the past 17 years. However, coach Todd Graham will have his hands full this year as they return just eight starters and 57 percent of their lettermen (No. 124). The good news is that they return 72 percent of their offensive yards (No. 46), led by quarterback Taylor Kelly (4,243 total yards) and wide receiver Jaelen Strong (1,122 receiving yards). The bad news is they are the least-experienced defense in the country (2 returning starters), with just 30.1 percent of their total tackles back (No. 128) and they lost two of their best incoming JUCO's in Dalvon Stuckey and Darrius Caldwell. I currently have them an underdog in five games, with two others listed as toss-ups.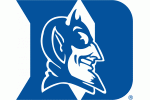 2. Duke (AP: 29, Phil Steele: Unranked)-Originally the Blue Devils looked to be in solid shape following their first 10-win season in school history. However, they have recently lost two of their best players on their team in TE Braxton deaver and LB Kelby Brown who I both had on my preseason All-ACC team. While head coach David Cutcliffe has done a tremendous job here, I do not see them coming close to last year's 10-win total, as I have them listed as an underdog in 5 games. They also won't catch the same breaks that they did a year ago (2 net close wins, 4 net upsets).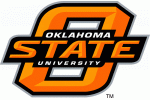 3. Oklahoma St (AP: 33, Phil Steele: Unranked)-Coach Mike Gundy has done a tremendous job getting the Cowboys to double-digit wins in three of the past four years, but they face a daunting challenge in 2014. Overall, OSU has just eight returning starters and lost 32 lettermen (most in the country). The offense loses its quarterback and top two receivers; the defense was hit even harder, with the loss of eight of its top nine tacklers. I currently have the Cowboys an underdog in five games (Florida State, at TCU, at Kansas State, at Baylor and at Oklahoma). There is no way they can match last year's double-digit win total.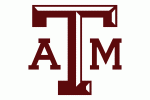 4. Texas A&M (AP: 21, Phil Steele: 39)-The Aggies stockpiled 20 wins in their first two years in the SEC, but life after Johnny Manziel might prove more difficult. Head coach Kevin Sumlin named sophomore Kenny Hill the Week 1 starter but I don't see how he can be anywhere near as impactful as Johnny Football. When my magazine went to press in May, I expected large improvement out of the defense, but they have lost three starters since, and their 78 percent of tackles returning (No. 24 in country) has dropped to 61 percent (No. 78). I list them underdogs in four tough road dates: South Carolina, Mississippi State, Alabama and Auburn, with Ole Miss and LSU rated as toss-ups.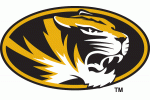 5. Missouri (AP: 24, Phil Steele: 41)-Like Auburn last year, Missouri shook up the SEC, going from a losing record in 2012 to an SEC East title. However, this set of Tigers will be hard-pressed to duplicate that success in 2014, as they return an SEC-low eight starters combined on offense and defense. The offense loses quarterback James Franklin, leading rusher Henry Josey and its top three receivers. Missouri does avoid Alabama, Auburn and LSU from the SEC West, but I still rate them underdogs to South Carolina, Georgia and Florida, while they also have a tricky back-to-back November road trip against Texas A&M and Tennessee.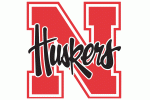 6. Nebraska (AP: 22, Phil Steele: 33)-Cornhusker fans have criticized me this summer more than any other fan base in the country for my projected fourth place Big Ten West finish. But facts are facts, the Huskers have lost exactly four games in each of head coach Bo Pelini's six years here and this year they have just 11 returning starters. Despite the record last year, they benefited from 5 net close wins and draw Michigan State out of the Big Ten East. They haven't won a conference championship since 1999 and I have them an underdog in all four of their Big Ten road games.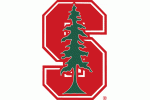 7. Stanford (AP: 11, Phil Steele: 20)-Unlike some of the other overrated teams on this list, the Cardinal are not overrated because of this year's talent because I still think it is top-notch. The problem with this year's Cardinal team is their schedule, which features arguably the toughest road schedule in the country (at Washington, Notre Dame, Arizona State, Oregon and UCLA). Stanford does welcome back quarterback Kevin Hogan (2,985 total yards) and wide receiver Ty Montgomery (2,208 all-purpose yards), but the offensive line has just 26 career starts (No. 121). The defense has seven starters back, but loses three All-Americans in Shayne Skov, Ed Reynolds and Trent Murphy.