| | |
| --- | --- |
| Spring Blog • June 11, 2015 | |
Magazine Update Thursday June 11th
The Official on sale date for my 2015 College Football Preview is July 1st. The first magazines must be sent to the distributor and then redistributed to the 6 national retailers where the magazine will be available. They are Barnes and Nobles, Books-a-Million, Target, CVS, Walgreen and Publix. The magazine is like receiving 128 media guides rolled into one and at 352 pages it has approximately twice as many pages as the competition and 3-4 times the amount of information.
Our shipment for the office is loaded and will arrive overnight. We have brought in extra crew and will start shipping out the magazines the minute they arrive. Despite the number of preorders my goal is to have all the magazines out of the office by the weekend. We are sending them Priority Mail thru the Post Office. Priority Mail is not guaranteed delivery but it usually takes 3-5 business days so if you did order one advance you can start checking your mailbox next week and should have the magazine in your hands well in advance of it hitting the book stores. I was originally hoping the magazines would arrive earlier in the week but there were a couple of unexpected.
Three years ago we put the magazine on iTunes and it is up there right now. I have mentioned on my radio shows this year that if you buy the iTunes version now, there are actually multiple factors that make your magazine reading more beneficial. First of all you get the 2015 version in your hands in the next 10 minutes and can start studying up for the 2015 season. The second reason is that if you are like me and prefer a printed version, you can keep your printed version from getting dog eared and torn for a longer period of time. Once you get the printed version you can leave that at your home or office and use the iTunes version to carry around and that will result in less wear and tear on the magazine.
Yesterday the Google Play version was made available. If you have an android device the Google Play version you can actually download that onto your computer making it even easier to use. To find out more about this click here.
Finally if you want and need a hard copy in your hands THIS WEEKEND and you are in the Cleveland area, then you can get one. I will be making an appearance at the Cleveland Pizza Fest. This popular event will be held at the Cuyahoga County Fairgrounds in Berea, Ohio. I will be in the PHILSTEELE.COM SPORTS PAVILION on Saturday, June 13th from 1:00 to 6:00 ET and you can purchase my 2015 College Football Preview Magazine for just $12.99. Make sure to say hello, and if you'd like, I'd be happy to sign your copy. The weather for Saturday is scheduled to be a pleasant 70 degrees and sunny.

The magazines will be available throughout the entire event starting on Friday, June 12th at 5pm and finishing on Sunday, June 14th at 9pm. There is free parking and admission at the gate will be just $5 for Adults, $1 for Tweeners, & 12 and under are FREE! Sunday, June 14 is Flag Day. All current and former military personnel will receive free admission by showing their military ID.

Read the Plain Dealer article from March 10th HERE or check out their website, http://clevelandpizzafest.com.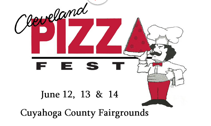 2015 College Football Preview
available right now on iTunes!

In 2013 was the first year my College Football Preview magazine was available on iTunes to download to your iPhone or iPad. In that initial year, we naturally dealt with some issues through trial and error and it was not available to purchase until mid-August. Last year it came out in early June and was PERFECT with none of the bugs of the previous year. I loved it as I do not use my iPhone much (I am always at my desk computer) but I was able to navigate it easily with no problems!


This year's version is up and available right now!


1). It is available WEEKS before the magazine hits the newsstands on July 1st! It not only allows you to get the magazine weeks before it hits the book stores but it will save you wear and tear on your printed magazine. If you get both you can use it as your mobile version of the magazine and that will keep your actual magazine from getting dog eared early in the year.

2). It's easy to use and works perfectly for both the iPhone and iPad. The download process may take up to 10-15 minutes but that's because we have 352 pages with jampacked information!

3). No bugs, no issues, take it with you where ever you go!

4). Non-U.S. Customers: The magazine will not be on the newsstands internationally, the only way to get the 2015 College Football Preview is to order through our offices and pay at least $35 (includes S&H) or get it on iTunes for just $9.99.

5). It's only $9.99! On the newsstand, the magazine will cost you $12.99.

Don't wait three weeks until the magazine hits the newsstands.
Available now on your iPhone or iPad.
Soon to Google Play!


Please note: after downloading and purchasing the App, please make sure you search for 2015 if the old 2014 cover/edition comes up on your screen.