| | |
| --- | --- |
| Phil Steele Blog • November 30, 2015 | |
Phil Steele's Projected Final 4 thru Week 13.
I am very proud that my magazine was the most accurate in 2014, the most accurate the last 3 years, the most accurate the last 5 years, last 10 years, last 17 years, etc. I do not stop working on football once the magazine comes out. Check out the team pages on philsteele.com (Here) for all the updated stats each week. During the season, I work anywhere from 100-104 hours a week on football including a 21 hour Saturday. I have 12 TV's that I watch, taking in the action all day long. I go thru every box score and play by play for each game. With that said, each week I will have a blog where I project my final 4 for the playoffs.
In my magazine, my top 40 is based on where I think the teams will FINISH, not where I would rank them at the start of the year. This is NOT where I would have the teams ranked currently if I was an AP Voter, it is where I feel the teams will finish this year. With that said, here are my current 4 teams to make the playoff.
BIG TEN CHAMP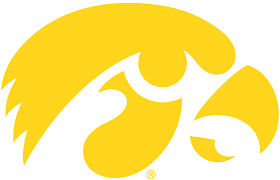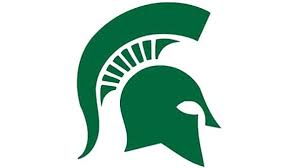 The Big Ten champ is in and controls their own destiny. A one loss Michigan St Big Ten Champ or an undefeated Iowa Big Ten champ has ZERO concerns about being left out of the playoffs. Don't worry about the Tuesday rankings, the polls, where other teams rank. It is simple. The winner of the Michigan St – Iowa game is in.
ALABAMA


The Tide has the best defense in the country, one of the best offensive lines, RB Derrick Henry, and an improving QB in Jake Coker. I have listed the Tide here each week and they continue to win. They control their own destiny. If Bama wins the SEC Title game, they meet the eye test and no way does the committee leave out a one loss SEC champ.
CLEMSON


The Tigers are unbeaten and No.1 in the committee's rankings. They have a solid defense and QB Deshaun Watson. I have had them written in pen in my playoff bracket ever since they got past Florida St. Style points are not necessary. If they beat North Carolina this weekend they are in the playoffs and control their own destiny.

Oklahoma


My computer has the Sooners right at the top. They have it all with a balanced offense that is averaging close to 300 ypg rush and 300 ypg pass the last 7 weeks. They have the best defense in the Big 12 and also rank in my top 20 on special teams. They sure pass my eye test and do not have any real weak area. It is locked up and sealed Oklahoma is in the playoffs, the only question is what seed. Just a side note, it has been a pet peeve of mine all year when people have said the Big 12 got left out of the playoffs last year because they lacked a conference championship game. That is not true. They got left out because they had CO champs and not a clear cut champ. Whose shoes would you rather be in this week, Oklahoma or Alabama/Clemson? Those two teams have to avoid an upset in the title game while the Sooners are in.
Still alive but need help:
OHIO STATE
The Buckeyes finally looked like the team everyone thought they would look like last week in their domination of rival Michigan in the Big House. They still have a decent shot of making it but will need at least one upset. I think if North Carolina upsets Clemson in a close game, the committee choosing best teams could put Ohio State in over the Tar Heels despite the lack of "Conference Champ" in front of their name. North Carolina played a very soft schedule this year and even faced two FCS teams. If Florida upsets Alabama, I believe the committee could choose Ohio State even over an SEC champ as Florida has not looked good this past month and has two losses.
STANFORD
The Cardinal have two losses but if they beat USC impressively this week in the Pac 12 title game they could move ahead of Ohio State in the pecking order should an Alabama or Clemson get upset this weekend. Stanford has the stronger body of work and has a very talented team. An impressive win over USC would be fresh in the committees mind and they would most importantly have the edge of being a conference champ, which is something the one loss Buckeyes lack. I think they do need to win and win impressively.
FLORIDA
The Gators were not impressive in their last four games. Had they beat Florida St last week they would be in the "control your own destiny" category. Since they did not, the Gators have the REAL possibility of upsetting Alabama and then having the SEC Champ left OUT of the playoffs. Absorb that thought for a moment. I think the committee would keep mentioning that in the final process but if you compare Florida without QB Will Grier to the current Ohio State and Stanford squads, they come up short. There's still a possibility if they crush Alabama and impress the committee, but they're a long shot right now.

NORTH CAROLINA
The Tar Heels schedule will really hurt them in the meetings but if they were to crush Clemson in the ACC title game they have a chance. Their one loss was a close opening day loss to South Carolina and they have been impressive. The fact that the Clemson win would be their ONLY win over a top 25 committee team is going against them as is a schedule where they faced two FCS teams. Their defense is allowing opponents 37 yards above their season averages and the committee likes complete teams. However, an impressive ACC Title game makes them a possibility.
2015 College & Pro Football Previews
available right now on iTunes & Google Play!
All three Publications now available to view on your Computer
or Tablet here at CFBMatrix.com

Also Printed Versions available thru office 1-866-918-77
Click HERE: Phil Steele Store
1). it will save you wear and tear on your printed magazine. If you get both you can use it as your mobile version of the magazine and that will keep your actual magazine from getting dog eared and torn up early in the year. The NFL version is also available right now.

2). It's easy to use and works perfectly for both the iPhone, iPad and Android Devices. The download process may take up to 10-15 minutes but that's because we have over 350 pages with jam-packed with information!

3). Non-U.S. Customers: The magazine will not be on the newsstands internationally, the only way to get the 2015 College Football Preview is to order through our offices and pay at least $35 (includes S&H) or get it on iTunes or Google Play for just $9.99.

4). It's only $9.99! On the newsstand, the magazine will cost you $12.99.

5) The NFL magazine has 4 pages on each team and very limited distribution around the country. It is available at Drug Marts in Ohio. You can download it right now to you iPad or iPhone thru iTunes or your Android device thru Google Play. The College magazine is sold out at most spots around the country and you can download it as well.
Please note: after downloading and purchasing the App, please make sure you search for 2015 if the old 2014 cover/edition comes up on your screen.

NFL and College Magazines are available in PRINTED form thru our offices!
Call 1-866-918-7711. Or order online at the Phil Steele Store. If you order a 2015 Phil Steele College Preview and a Pro Preview together to the same address you only pay for one shipping charge. The first magazine is $12.99 plus $6 for Priority Mail service. Add a second for $10 if delivered to the same address at the same time. OR, take advantage of our 7-6-5 special. Seven 2015 College FB Previews delivered to one address just $65 (and that includes postage! The NFL magazine is just $9.99 plus shipping.
Also the FCS Magazine is 220 pages and available right now for $9.99 at CFBMatrix.com. Here is what the FCS Magazine looks like and how to order it right now and you can download that to your computer. Click Link for Preview of FCS Magazine: Here