Johnny "The Jet" Rodgers
National College Football Return Specialist Award
Phil Steele is proud to be a participant on the voting committee for "The Jet" Award
Congratulations to the
2014 Jet Award winner:
Tyler Lockett of Kansas St

Since its inception college football has been widely heralded as the most exciting, dramatic and fascinating sport in the nation. The excitement and spirit of the sport is particularly captivated in the play known as the return. For every return there is a returner and indeed they are special. Throughout college football every position has been targeted and recognized for post season award with one exception. From the kicker to the punter, from linebackers to defensive backs, from the center to the quarterback. Lineman, running backs, receivers, they are all honored annually in grand fashion in multiple ceremonies. However, in the midst of all this a key position has been omitted. We will honor the most exciting and electrifying play in college football, the return.
Those daredevils that dare to participate who we call specialists.
The Johnny Rodgers Youth Foundation: The program creates opportunities for youth through character, educational, and social development. It's partnership's with culturally competent network case managers, service providers allows at risk youth to be exposed to wrap around services in the community at large.

The Johnny Rodgers Youth Foundation is assisting to foster the development of a secure, next generation database application that will greatly assist all members of the Network for Holistic Recovery to accurately and efficiently service any unmet needs of its clients. This infrastructure will provide a platform to manage the network's outreach, assessment, referral and follow-up initiatives.

Its Mission – To help the most vulnerable students and households to achieve personal best and stability;
· To approach each student unit circumstances as savable within human dignity and value;
· To assist those most challenged with chronic issues resulting in non-compliance which causes various disruptions of services and resource to achieve compliance and skills of self-sufficiency;
· To achieve Holistic Recovery as the recovery of the "total person" through Community Resource Management and inclusiveness by a team of community based caregivers and specialists to create true opportunities for self-sufficient living.
Metropolitan Community College: MCC serves the community with distinction.
They are a role model in higher education and deliver:

Quality learning opportunities.

Lifelong educational programs.

Services that support personal and professional enrichment and training.

Programs and services that stimulate economic and workforce development.

Courses and programs that provide a transferable path to baccalaureate institutions.

Career/vocational education supporting business and economic partnerships.

A positive learning environment that promotes student success.
Johnny "THE JET " Rodgers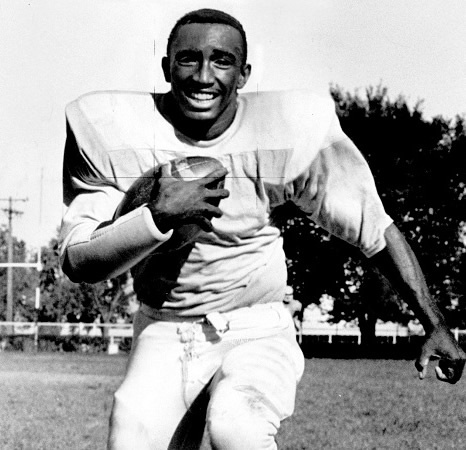 As a player with the University of Nebraska Cornhuskers, Johnny Rodgers served as a punt return specialist, pass receiver and running back. Rodgers broke virtually every offensive team record during his tenure. He was twice named to the College Football All American Team, won the Walter Camp Award and the Heisman Trophy in 1972 for most outstanding player in college football.

In his three years with the Cornhuskers, the versatile Rodgers established an all-purpose NCAA yardage record of 5,586. College Football News has described him as "the greatest kick returner in college football history. Rodgers returned seven punts for touchdowns in his college career, a feat that Stood as the NCAA record for decades.

Honors recognize Johnny's athletic ability, but he is also proud of degrees in broadcast journalism and advertising from the University of Nebraska-Lincoln. In 2005 he was named the University of Nebraska's Entrepreneur of the Year. In 2006 Johnny authored his first book, An Era of Greatness: Coach Bob Devaney's Final Four Seasons in University of Nebraska Football (1969-1972), a "must read" for all "Husker" fans. In addition to starting Rodgers Literary Marketing, Inc., Johnny is the founder of the Johnny Rodgers Youth Foundation. A program aimed at helping and strengthening the family structure, while creating opportunities for youth through character, education and social development. He's in demand as a public speaker and his inspirational talks encourage teamwork and persistence in reaching goals. Johnny regularly attends and supports events that support youth sports and leadership programs. He's active in Dr. Tom Osborne's Teammates Mentoring Program.

Johnny was elected to the National Football Foundation and College Hall of Fame in 2000. The Sports Writers Association named Johnny the Most Valuable Player in Big 8 History. He's a member of the Nebraska Football All Century Team and in 2000 he was named the Nebraska's Cornhusker Player of the Century. In 2008 he was named to the Omaha Public School Hall of Fame, the Sports Illustrated Best Ever All-Time All-Star and the Orange Bowl All-Time team. CBS Sports named Rodgers number six in its list of Top 10 Players in College Football ever as a Wide Receiver. Currently through his youth foundation he has joined the fight to keep kids in school. At a time of surging dropout rates across the country Mr. Rodgers is committed to helping alleviate this awful fate of so many students today.

In 2013 he will take it one step further when he combines the Return Specialist Award with trade-worthy students. This year The Return Specialist Award is happy to announce a merging of efforts with the trade branch of Metropolitan Community College. The goal is to raise $100,000.00 to be used as scholarship funds for one hundred or more students to enter trade school at the college. These funds will provide for youth from the north Omaha community, where Johnny was born, raised and continues to reside.
Previous Johnny "The Jet" Award Winners
2013 Ty Montgomery of Stanford
2012 Tavon Austin of West Virginia
2011 Joe Adams of Arkansas